Welcome to The Breakfast Club! We're a disorganized group of rebel lefties who hang out and chat if and when we're not too hungover we've been bailed out we're not too exhausted from last night's (CENSORED) the caffeine kicks in. Join us every weekday morning at 9am (ET) and weekend morning at 10:30am (ET) to talk about current news and our boring lives and to make fun of LaEscapee! If we are ever running late, it's PhilJD's fault.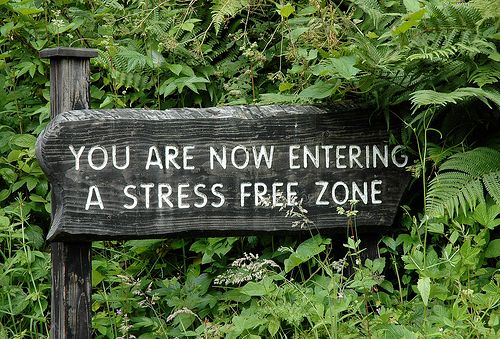 This Day in History
First major battle in America's Civil War fought at Bull Run in Virginia; Scopes 'Monkey Trial' concludes; Peace deal ends Indochina War; Author Ernest Hemingway and actor-comedian Robin Williams born.
Breakfast Tunes
Something to Think about over Coffee Prozac
No matter what people tell you, words and ideas can change the world.
Breakfast News
Canada's PM blocking climate reform, says Ontario premier Kathleen Wynne
The leader of Canada's biggest province has escalated her feud with the country's prime minister, accusing Stephen Harper of obstructing efforts to fight climate change and calling on Canadians to make global warming a decisive issue in the coming elections.

In an interview with the Guardian, Kathleen Wynne, the Liberal premier of Ontario, brought long-simmering tensions with Harper over energy and economic policy to a rollicking boil, repeatedly calling out the Conservative prime minister for blocking efforts to cut carbon pollution.

When it came to fighting climate change, Harper was an obstruction rather than a help, she said.
Italy violates human rights of same-sex couples, court rules
Italy violates human rights by not offering adequate legal protection and recognition to same-sex couples, a European court has ruled.

The decision by the European court of human rights increases pressure on the government of Matteo Renzi, the centre-left prime minister who has long promised to pass legislation recognising civil partnerships. Italy is the only major western European country that does not recognise either civil partnerships or gay marriage.

Efforts to move forward on the issue have made little progress since Renzi took office last year, and face significant opposition from Italian conservatives.
Which countries are still affected by US sanctions?
Trade sanctions in the US are administered by the Office for Foreign Assets Control (Ofac) and are often targeted at certain groups of individuals or companies within a country. An example is last year's introduction of sanctions on government officials and specific energy firms within Russia.

There are also sanctions issued by world governing bodies that the US adheres to such as the UN security council restriction's against Eritrea. However, embargoes or restrictions that apply broadly to one country and are independently taken by the US such as those for Iran and Cuba are much more rare. Including those two countries, there are only six to which comprehensive restrictions apply.
George Clooney seeks to expose those who fund and profit from wars in Africa
Hollywood actor George Clooney launched an initiative on Monday to track down and help bring to justice those funding and profiting from Africa's deadliest conflicts, in a bid to fight corruption in war zones.

Clooney joined forces with US human rights activist John Prendergast in a project called The Sentry that aims to investigate the flow of money in and out of conflict zones and give policymakers the tools to take effective action.

Using data collection, field research and analysis technology, the initiative plans to expose how conflict is financed and profits laundered, with a website encouraging people to anonymously submit leaks and tips.

Clooney, 54, a campaigner who has led drives to highlight the plight of refugees in Sudan, and Prendergast said the aim was to "deny war profiteers the proceeds from their crimes".
LA police discover arsenal of 1,200 guns in dead man's home
Police investigating the death of a Los Angeles man uncovered an arsenal inside his home and garage more than 1,200 guns and about two tons of ammunition, authorities said on Monday.

Commander Andrew Smith of Los Angeles police department called the number of rifles, pistols and shotguns staggering. Many had never been fired and some were still wrapped in boxes, with price tags still attached.

"Our truck couldn't carry it all," Smith told the Los Angeles Times. "We had to go back and make another trip."

There were no signs of foul play. Police have found no evidence the man, who has not been identified, was involved in criminal activity.

Police made the discovery after the man's decomposing body was found in a car down the street from his home in the Pacific Palisades neighbourhood.

Detectives want to find out why he had so many guns and are examining the weapons to determine if they have been linked to any crime.
Less than 15% of US adults eat enough fruits and vegetables, CDC finds
A report from the Centers for Disease Control and Prevention found that most adults in the US consume fewer fruits and vegetables than recommended by the federal government.

According to the report, less than 15% of US citizens met their recommended fruit intake, and 8.9% met vegetable recommendations in 2013.

Adults who engage in less than 30 minutes of moderate physical activity each day should consume between 1.5 and two cups of fruit and two to three cups of vegetables daily, according to federal recommendations.

Fruit and vegetable intake was lowest in the south. In Tennessee, just 7.5% of citizens met the fruit intake recommendation, and in Mississippi, 5.5% of adults ate the recommended portion of vegetables. The highest percentages were in California, where 17.7% of adults consumed the recommended portion of fruit .
Tales of the Cocktail: New Orleans event proves booze industry knows how to party
The relentless humidity of July in New Orleans doesn't make it the most seductive time to visit, yet the grand old Hotel Monteleone was last week packed to the rafters with anyone who's anyone in the global spirits and cocktail industries.

Tales of the Cocktail is an annual gathering that began in the Crescent City 13 years ago when Ann Tuennerman led a walking tour of the boozy city's best watering holes. Together with her husband Paul, Tuennerman now oversees the largest event on the cocktail and spirits calendar, earning them the nicknames "Mr and Mrs Cocktail".

"It's a week-long party, a marathon, a convention and an endurance test," said David Wandrich, drinks correspondent for Esquire magazine.

The party culminated with a globally recognised awards ceremony on Saturday night, the end of a weeklong collection of seminars, tastings and, of course, daunting amounts of booze.
—–
Must Read Blog Posts
Your Move, US Congress: EU and UN Back Iran Nuclear Accord CTuttle, FDL
NSA Spied on German Officials to Help CIA Escape Scrutiny for Torture & Renditions Kevin Gosztola, FDL
California Drought, the "Bigger Water Crisis" & the Consumer Economy​ Gaius Publius, naked capitalism
The Cynic and Senator Obama Charles Pierce, Esquire Politics
The Proper Use Of The Troops Is To Bash Dirty Hippies, Not Fellow Right-Wingers Steve M. Crooks ans Liars
Predatory Lender Or 'Premier' Chain Of Career Colleges? Anonymous, Crooks and Liars
Verizon Support Wants You To Know That Twitter Is A Perfectly Secure Way To Send Them Your Social Security Number Karl Bode, Techdirt
TPP Likely To Force Canada To Repeal Local Data Protection Laws Glyn Moody, Techdirt
Charlie Hebdo Bows To Assassins' Veto, Hecklers' Veto; Will No Longer Mock Mohammed
—–
Your Moment of Zen
—–