Welcome to The Breakfast Club! We're a disorganized group of rebel lefties who hang out and chat if and when we're not too hungover we've been bailed out we're not too exhausted from last night's (CENSORED) the caffeine kicks in. Join us every weekday morning at 9am (ET) and weekend morning at 10:30am (ET) to talk about current news and our boring lives and to make fun of LaEscapee! If we are ever running late, it's PhilJD's fault.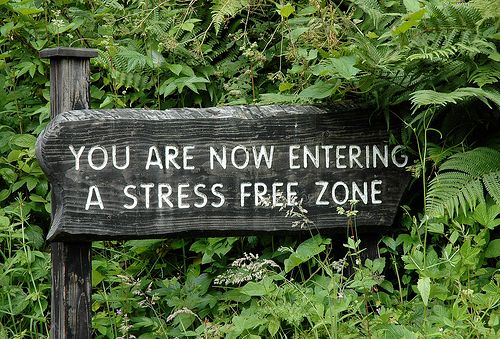 This Day in History
John Lennon and Paul McCartney meet for first time; Baseball's first All-Star Game; Outbreak of the Biafran War; Painter Frida Kahlo born; Althea Gibson wins at Wimbledon; Singing cowboy Roy Rogers dies.
Breakfast Tunes
Something to Think about over Coffee Prozac
"I can't go back to yesterday because I was a different person then."
Stupid Shit by LaEscapee
Breakfast News
Greece Resoundingly Rejects Austerity In Referendum On Bailout Deal
Greeks on Sunday decisively rejected a bailout deal proposed by the country's international creditors, which demanded new austerity measures in return for emergency funds. The vote amounted to a stinging rebuke of the austerity measures imposed on Greece since 2010.

The win for the "no" camp constituted a major victory for Greek Prime Minister Alexis Tspiras, who had campaigned heavily against the deal put forward by the European Central Bank, the International Monetary Fund and the European Commission. But it also raised uncertainty about the country's financial future and its place in the eurozone.
Greece's Finance Minister Yanis Varoufakis Resigns After Referendum
Greece's outspoken finance minister resigned on Monday, removing a major obstacle to any deal to keep Athens in the euro zone after Greeks voted resoundingly to back the government in rejecting the austerity terms of a bailout.

Yanis Varoufakis, an avowed "erratic Marxist" economist who infuriated euro zone partners with his unconventional style and hectoring lectures, had campaigned for Sunday's sweeping 'No' vote, accusing Greece' creditors of "terrorism."
No plan B if Paris climate summit ends in failure, says EU climate chief
There is "no plan B" if the Paris climate conference ends in failure, Europe's climate chief has warned, urging world leaders to intervene to force their ministers to agree a landmark deal this December.

In an exclusive interview with the Guardian, Miguel Cañete, commissioner for climate action, said he was very concerned about the lack of negotiating time remaining before the conference.
WikiLeaks: US Bugged More Than Two Dozen Brazilian Leaders
Just days after Brazil President Dilma Rousseff's official working visit to the United States, during which she and President Barack Obama issued a joint communique affirming their "mutual respect and trust," WikiLeaks and The Intercept on Saturday, July 4 published a "top secret U.S. National Security Agency (NSA) target list of 29 key Brazilian government phone numbers that were selected for intensive interception," or phone-tapping.

Noting that last week's visit to the U.S. was one "she had delayed for almost two years in anger over prior revelations of NSA spying on Brazil," The Intercept's Glenn Greenwald and David Miranda argue that "these new revelations extend far beyond the prior ones and are likely to reinvigorate tensions."

As WikiLeaks editor-in-chief Julian Assange said in a press statement accompanying the leak: "Our publication today shows the U.S. has a long way to go to prove its dragnet surveillance on 'friendly' governments is over."
U.S.A. Beats Japan 5-2 To Win Women's World Cup
For the first time since 1999, the FIFA Women's World Cup is back in the hands of the U.S. Women's National Team, who defeated Japan 5-2 on Sunday before an estimated crowd of 53,341 in Vancouver, Canada. It is the USWNT's third World Cup title.

The U.S. squad set the pace early and continued to dominate throughout what would become the highest scoring final in Women's World Cup history. The match was hardly a repeat of the 2011 World Cup final, when the U.S. lost to Japan in a penalty shootout, as the U.S. shot out of the gate on Sunday, scoring four goals in the first 16 minutes of play.
—–
Must Read Blog Posts
Still Waiting for USS Liberty's Truth CTuttle, FDL
US Spin on Access to Iranian Sites has Distorted the Issue CTuttle, FDL
Anxiety Over Possible ISIS Attacks in US Expected to End When CNN Grows Bored with Fear Kevin Gosztola, FDL
To Talk of Many Things: Of Vandals, and Cuts, and Cables, and Pings Rayne, emptywheel
Generals and "the grotesque top-heaviness of the American corporation" claude alexander, Corrente
A beautiful obituary for for Little Treasure digby, Hullabaloo
Hacking Team Hacked: Documents Show Company Sold Exploits And Spyware To UN-Blacklisted Governments Tim Cushing, Techdirt
—–
Your Moment of Zen
—–