Welcome to The Breakfast Club! We're a disorganized group of rebel lefties who hang out and chat if and when we're not too hungover we've been bailed out we're not too exhausted from last night's (CENSORED) the caffeine kicks in. Join us every weekday morning at 9am (ET) and weekend morning at 10:30am (ET) to talk about current news and our boring lives and to make fun of LaEscapee! If we are ever running late, it's PhilJD's fault.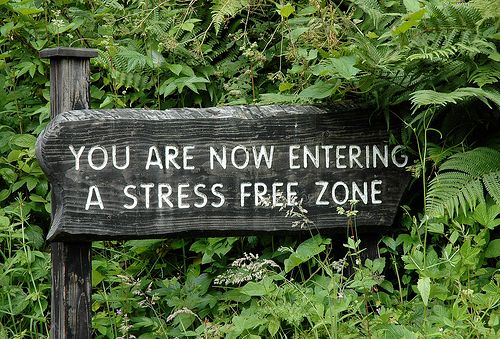 This Day in History
Start of World War II's Battle of Britain; Telstar satellite launched; Millard Fillmore becomes President; Chechen warlord Shamil Basayev killed; Singer Arlo Guthrie born; Cartoon voice Mel Blanc dies.
Breakfast Tunes
Something to Think about over Coffee Prozac
Everyone has a responsibility to not only tolerate another person's point of view, but also to accept it eagerly as a challenge to your own understanding. And express those challenges in terms of serving other people.
Breakfast News
Greece debt crisis: Athens accepts harsh austerity as bailout deal nears
The Greek government capitulated on Thursday to demands from its creditors for severe austerity measures in return for a modest debt write-off, raising hopes that a rescue deal could be signed at an emergency meeting of EU leaders on Sunday.

Athens is understood to have put forward a package of reforms and public spending cuts worth €13bn with the aim of securing a third bailout from creditors that would raise €53.5bn and allow it to stay inside the currency union.

A cabinet meeting signed off the reform package after ministers agreed that the dire state of the economy and the debilitating closure of the country's banks meant it had no option but to agree to almost all the creditors terms.

Parliament is expected to endorse the package after a frantic few days of negotiation that followed a landmark referendum last Sunday in which Greek voters backed the radical leftist Syriza government's call for debt relief.
South Carolina governor signs law ordering removal of Confederate flag
The battle flag of the former American Confederacy will stop flying at South Carolina's statehouse on Friday, 23 days after a mass shooting at one of the state's emblematic black churches – and 150 years after the south lost a civil war fought largely over slavery, and for which the flag's endurance has remained a lasting symbol of racism.

Governor Nikki Haley signed legislation on Thursday that would require the flag to be removed from government grounds within 24 hours and placed in the Confederate relic room and military museum. [..]

Haley's office said it would be taken down from a flagpole near the capitol at 10am the next day, after flying there for nearly 54 years.
Hackers Stole Social Security Numbers From 21.5 Million People In Recent Data Breach, U.S. Says
Data breaches at the U.S. government's personnel management agency by hackers, with suspicions centering on China, involves millions more people than previously estimated, U.S. officials said on Thursday.

The Office of Personnel Management (OPM) said data stolen from its computer networks included Social Security numbers and other sensitive information on 21.5 million people who have undergone background checks for security clearances.

That is in addition to data on about 4.2 million current and former federal workers that was stolen in what the OPM called a "separate but related" hacking incident. Because many people were affected by both hacks, a total of 22.1 million people were affected, or almost 7 percent of the U.S. population.

The breach had already been considered one of the most damaging on record because of its scale and, more importantly, the sensitivity of the material taken.
Hopes for Peace, Not War, As Iran Nuclear Talks Extended
With world powers nearing what many hope is the finish line to a nuclear deal with Iran, U.S. Secretary of State John Kerry confirmed on Thursday that the talks will be extended further, telling reporters that "we will not rush and we will not be rushed."

Speaking from the Austrian capital of Vienna where ongoing negotiations are taking place, Kerry added: "We're here because we believe we are making real progress."

Iranian Foreign Minister Mohammad Javad Zarif on Thursday informed journalists from his hotel balcony that he is prepared to negotiate "as long as necessary" to close a deal with P5+1 countries: the U.S., Russia, China, United Kingdom, France, and Germany.

If the talks extend beyond Thursday at midnight, Congress will have 60 days instead of 30 to review the pact-potentially giving hawkish lawmakers more time to rally against the deal. However, Jamal Abdi, policy director for the National Iranian American Council, told Common Dreams that the expiration of this deadline should not be interpreted as a collapse-or even a setback-in the negotiations.
Are Human Rights Violations Already Being Trumped By Corporate Trade Deal?
The Obama administration is reportedly poised to upgrade the ranking it gives Malaysia on its efforts to stamp out human trafficking. The move is being criticized as an affront to global human rights that could help move forward a pending controversial trade deal.

The State Department gives the ranking in its annual Trafficking in Persons (TIP) Report, a tool the Department states "reflects the U.S. Government's commitment to global leadership on this key human rights and law enforcement issue." In 2014 it gave (pdf) Malaysia the lowest ranking, a Tier 3, and stated: "The Government of Malaysia does not fully comply with the minimum standards for the elimination of trafficking."

Other countries the State Department designated as Tier 3 in its last report include Libya, Iran, Saudi Arabia, and North Korea. But unnamed government sources told the Associated Press and Reuters that the forthcoming 2015 TIP Report would upgrade Malaysia to a Tier 2.
Confiscated mafia loot worth billions gives Italy an unexpected problem
Italy's battle against the mafia has provoked an unusual problem for the government – the headache of managing a staggering portfolio of assets and cash seized from mobsters.

Officials control about 3,000 companies, 12,000 properties and €2bn in bank deposits and other assets from organised crime outfits, according to some estimates, leaving the government with hundreds of extra employees and properties not seen very favourably by banks.

"In Italy it is more difficult to manage the property seized from the mafia than it is to confiscate it," Michelangelo Patane, a prosecutor in Sicily, said.

Authorities announced a new seizure Wednesday of €1.6bn ($1.75bn) in alleged mafia property, that included dozens of businesses as well as some 700 houses, villas and buildings.

Seized mafia assets are such an issue in Italy the government created in 2010 a national agency, the ANSBC, to manage the mountain of property.
New bill would let marijuana shops use banks
The Marijuana Business Access to Banking Act, introduced Thursday in the Senate, would allow marijuana companies to store their money in banks.

Dispensaries are currently blocked from the banking system. Even though a number of states have legalized the use of medical and recreational marijuana, it is still illegal under federal law.

This pot paradox has forced many marijuana businesses to keep their cash in their stores because banks are prohibited from doing businesses with them.

The marijuana legislation would wipe away these prohibitions. The senators say this would improve safety and streamline taxes in the industry.

Sen. Jeff Merkley (D-Ore.), one of the sponsors of the bill, called the present rule an "invitation to crime."

"Current federal laws are making marijuana businesses sitting ducks for violent crimes and perpetuating negative stereotypes," said Sen. Ron Wyden (D-Ore.), another sponsor of the bill.

Sens. Cory Gardner (R-Colo.), Michael Bennet (D-Colo.) and Patty Murray (D-Wash.) are also backing the legislation.

Marijuana groups said the bill would be a step in the right direction.
—–
Must Read Blog Posts
Did the FBI Really Disrupt ISIS-Inspired Terrorism Plots Planned for Fourth of July? Kevin Gosztola, FDL
Uruguay Calls For Global Drug Policy To Emphasize Human Rights Brandon Jordan, FDL
The Future of the Confederate Flag (and Robert E. Lee) Charles Pierce, Esquire Politics
Feinstein Wants to Introduce Reporting Mandate Jim Comey Says We Don't Need Marcy Wheeler, emptywheel
Kansas's new voter fraud website ignores the types of voter fraud that actually happen in
The Clinton Campaign Notices the Sanders Campaign, or How to Read the Media Gaius Publius, Hullabaloo
Just As FBI Looks To Undermine Encryption, Federal Government Searches For Better Encryption Mike Masnick, Techdirt
—–
Your Moment of Zen
—–