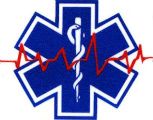 Welcome to the Health and Fitness News, a weekly diary which is cross-posted from The Stars Hollow Gazette. It is open for discussion about health related issues including diet, exercise, health and health care issues, as well as, tips on what you can do when there is a medical emergency. Also an opportunity to share and exchange your favorite healthy recipes.
Questions are encouraged and I will answer to the best of my ability. If I can't, I will try to steer you in the right direction. Naturally, I cannot give individual medical advice for personal health issues. I can give you information about medical conditions and the current treatments available.
You can now find past Health and Fitness News diaries here and on the right hand side of the Front Page.
Fried Chicken Stars in This Make-Ahead Meal
The usual strategy for a make-ahead summer meal is a spread of salads and poached fish, which is fine in June but grows wearisome by August.

Instead I suggest taking another path entirely: fried chicken.

A longtime picnic staple, chicken is one of the few fried foods that tastes as good at room temperature as it does warm. And with a few minor tweaks to the classic recipe, this version holds up particularly well, remaining crisp and well seasoned for hours out of the fryer.

~ Melissa Clark ~
Make-Ahead Fried Chicken
This recipe has been specially engineered to be made in advance. It's seasoned assertively, so the flavors won't dull as it cools.
Panzanella With Mozzarella and Herbs
At the height of tomato season, for every perfectly ripe, taut and juicy specimen, there's an overripe, oozing counterpart not far away.
Those artisanal pickles from the farmers' market sure are expensive, so don't throw out the juice in which they're pickled.
Coconut Cream Cake With Peaches
In this trifle-like dessert, a tender coconut macaroon cake is layered with whipped cream and juicy ripe peaches.