Welcome to The Breakfast Club! We're a disorganized group of rebel lefties who hang out and chat if and when we're not too hungover we've been bailed out we're not too exhausted from last night's (CENSORED) the caffeine kicks in. Join us every weekday morning at 9am (ET) and weekend morning at 10:30am (ET) to talk about current news and our boring lives and to make fun of LaEscapee! If we are ever running late, it's PhilJD's fault.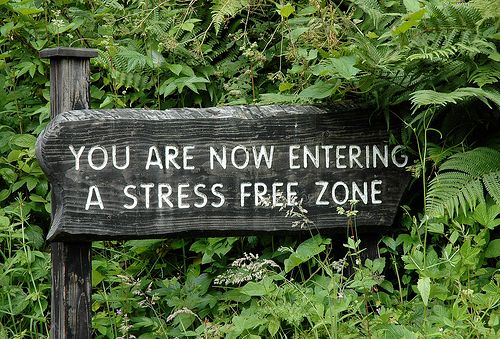 This Day in History
Ed White is the first American to walk in space; Iran's Ayatollah Khomeini and Pope John XXIII die; Britain's Duke of Windsor weds Wallis Simpson; Poet Allen Ginsberg and entertainer Josephine Baker born.
Breakfast Tunes
Something to Think about over Coffee Prozac
I'm not concerned with your liking or disliking me… All I ask is that you respect me as a human being.
Breakfast News
US Congress passes surveillance reform in vindication for Edward Snowden
The US Senate on Tuesday passed a bill that would end the bulk collection of millions of Americans' phone records, the most significant surveillance reform for decades and a direct result of NSA whistleblower Edward Snowden's revelations to the Guardian two years ago.

Senators voted 67-32 to pass the USA Freedom Act, which overwhelmingly cleared the House of Representatives last month and will now head to the White House for Barack Obama's signature. [..]

The American Civil Liberties Union praised the passage of the USA Freedom Act as "a milestone" but pointed out that there were many more "intrusive and overbroad" surveillance powers yet untouched.
Rand Paul allies plan new surveillance reforms to follow USA Freedom Act
Several of Rand Paul's allies in the US House of Representatives are seeking to capitalize on the momentum of surveillance reform as the USA Freedom Act continues through the Senate by attempting to stop the National Security Agency from undermining encryption and banning other law enforcement agencies from collecting US data in bulk.

Thomas Massie, a libertarian-minded Kentucky Republican, has authored an amendment to a forthcoming appropriations bill that blocks any funding for the National Institute of Science and Technology to "coordinate or consult" with the NSA or the Central Intelligence Agency "for the purpose of establishing cryptographic or computer standards that permit the warrantless electronic surveillance" by the spy agencies. He is joined in the effort by Democrat Zoe Lofgren of California.

Massie and Lofgren will place the amendment on the bill funding the Justice Department as early as Tuesday. Their move is part of the first wave of follow-up measures by privacy advocates to supplement the USA Freedom Act, a bill already passed by the House which, although it would limit some NSA powers, many civil libertarians consider insufficient.
CIA sex abuse and torture went beyond Senate report disclosures, detainee says
The US Central Intelligence Agency used a wider array of sexual abuse and other forms of torture than was disclosed in a Senate report last year, according to a Guantánamo Bay detainee turned government cooperating witness.

Majid Khan said interrogators poured ice water on his genitals, twice videotaped him naked and repeatedly touched his "private parts" – none of which was described in the Senate report. Interrogators, some of whom smelled of alcohol, also threatened to beat him with a hammer, baseball bats, sticks and leather belts, Khan said.

Khan's is the first publicly released account from a high-value al-Qaida detainee who experienced the "enhanced interrogation techniques" of President George W Bush's administration after the September 11, 2001 attacks on the US.
Elizabeth Warren to SEC chair: you make a 'disappointing' Wall Street cop
Senator Elizabeth Warren launched a withering attack on the leadership of the Securities and Exchange Commission (SEC) chairwoman Mary Jo White on Tuesday. In a 13-page letter, the Massachusetts senator told White she found her performance as Wall Street's top cop "extremely disappointing".

Among Warren's main complaints are the SEC's failure to finalize Dodd-Frank rules requiring companies to disclose the ratio of CEO pay to median worker pay, its failure to curb the use of waivers for companies that violate securities laws, and the number of SEC settlements that have not required an admission of guilt.

Warren said the SEC is supposed to act as "the cop on the beat for an honest marketplace" and that when it fails to do its job, "it touches every American family". She also included six requests for information, asking that White respond and answer them by no later than later than 1 July.
Food, Water, Health, Life: UN Experts Warn of Threats Posed by Secret 'Trade' Deals
Echoing the protests of civil society organizations and social movements around the world, a panel of United Nations experts on Tuesday issued a stark warning about the threats that secret international "trade" agreements such as the Trans-Pacific Partnership (TPP) pose to the most fundamental human rights.

"Our concerns relate to the rights to life, food, water and sanitation, health, housing, education, science and culture, improved labor standards, an independent judiciary, a clean environment and the right not to be subjected to forced resettlement," reads the statement, whose ten signatories include Ms. Catalina Devandas Aguilar, Special Rapporteur on the rights of person with disabilities and Ms. Victoria Lucia Tauli-Corpuz, Special Rapporteur on the rights of Indigenous peoples.
With Pollinators at Risk, Bee-Friendly Gardening Moving into Mainstream
Bee-friendly landscaping and gardening is both necessary and possible-and the movement is growing, according to a new report released Monday by Friends of the Earth and the Pesticide Research Institute.

"A growing number of wholesale nurseries, retailers and institutions have successfully made the shift away from bee-harming pesticides, which signals that these essential changes are possible," said Lisa Archer, Food & Technology program director at Friends of the Earth, in a statement. "We hope that this report will be a resource for other responsible businesses as they get toxic, bee-harming pesticides out of their plants, off their shelves and out of the environment as soon as possible."
—–
Must Read Blog Posts
Get Ready to Call 'Em Out On the TPP! Joe Firestone (aka letsgetitdone), New Economic Perspectives
Nobody's Fools: Everyone Knows That Money Runs Elections Charles P. Pierce, Esquire Politics
How Timothy McVeigh's Anti-Government Ideals Entered The Mainstream Nina Burleigh, Crooks and Liars
Same-day voter registration introduced in Pennsylvania legislature Jon Green, AMERICAblog
The FISC Purportedly Continues to Have Problems with "Relevant" and "All" Marcy Wheeler, emptywheel
Elected Officials Grudgingly Admit Snowden Forced This Debate On Surveillance… As White House Insists He Belongs In Jail Mike Masnick, Techdirt
Comcast Was So Incredibly Full Of Crap During Its Merger Sales Pitch, The Government Is Considering Additional Punishment Karl Bode, Techdirt
—–
Your Moment of Zen
—–