Welcome to The Breakfast Club! We're a disorganized group of rebel lefties who hang out and chat if and when we're not too hungover we've been bailed out we're not too exhausted from last night's (CENSORED) the caffeine kicks in. Join us every weekday morning at 9am (ET) and weekend morning at 10:30am (ET) to talk about current news and our boring lives and to make fun of LaEscapee! If we are ever running late, it's PhilJD's fault.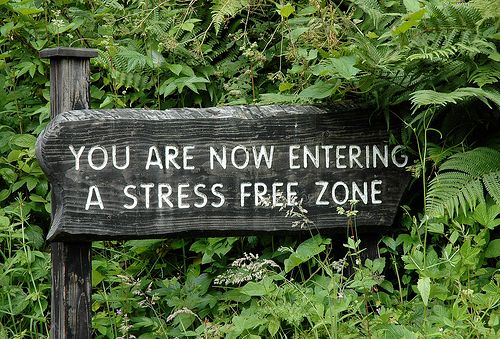 This Day in History
Nazi Germany and Fascist Italy sign the 'Pact of Steel'; Richard Nixon is the first U.S. president to visit the Soviet Union; Actor Laurence Olivier born; Johnny Carson hosts his last 'Tonight Show.'
Breakfast Tunes
Something to Think about over Coffee Prozac
Now all of us can talk to the NSA – just by dialing any number.
Breakfast News
All six Baltimore police officers in Freddie Gray case indicted by grand jury
A grand jury in Baltimore has indicted all six police officers charged over the death of Freddie Gray, paving the way for a criminal trial in the Maryland courts.

Baltimore state's attorney Marilyn Mosby announced on Thursday that some of the charges against the officers, whom she had already charged earlier in the month, had been amended.

"Additional information has been discovered and, as is often the case during an ongoing investigation, charges can and should be revised based on the evidence," Mosby said.

The most serious charges – of second-degree murder against officer Caesar Goodson, and involuntary manslaughter against four of the officers – were affirmed by the grand jury and remained unchanged.
Senate scrambles to renew Patriot Act surveillance clause as clock ticks
Senate Republicans are scrambling to reach a consensus on how to reauthorise critical portions of the Patriot Act, as momentum appeared to be building for a surveillance reform bill passed by the House of Representatives.

The US Senate prepared itself for a weekend vote series on a number of measures before skipping town until 1 June – the same day key provisions of the Patriot Act are set to expire. But Republican leaders acknowledged they had yet to reach an agreement that would prevent a lapse, even if momentary, in the National Security Agency's surveillance capabilities.
Gift to Multi-National Corporations as Senate Pushes Fast Track Forward
Thumbing its nose at the wide swath of constituencies and civil society groups that oppose corporate-friendly trade deals, the U.S. Senate voted Thursday to end debate on Fast Track trade legislation, handing a significant victory to President Barack Obama and moving the bill a step closer to passage.

Fast Track, or Trade Promotion Authority, would allow the president to send the controversial Trans-Pacific Partnership (TPP), as well as other so-called "free trade" pacts, to Congress for an up-or-down vote, preventing such deals from being amended by Congress. The authority would remain in place for six years.
Judge Rules Obama Can Keep CIA Torture Report in the Shadows
In a decision derided by the ACLU as "disappointing," a federal judge on Wednesday ruled that the administration of President Barack Obama cannot be compelled by the court to hand over the full Senate Intelligence Committee report on CIA torture.

With a lawsuit citing the Freedom of Information Act (FOIA), the ACLU had sought to force the release of the full report, which totals nearly 7,000 pages.

The roughly 500-page, heavily redacted executive summary of the report was released last year. But the full inquiry, which many say offers an important window into a shameful chapter of U.S. history, remains concealed from the public.
FBI used Patriot Act to obtain 'large collections' of Americans' data, DoJ finds
As lawmakers and security agencies braced for a potential loss of the heart of the Patriot Act, a long-delayed Justice Department report showed that the FBI uses the surveillance authorities it provides for "large collections" of Americans' internet records.

Section 215 of the Patriot Act permits the FBI to collect business records, such as medical, educational and tax information or other "tangible things" relevant to an ongoing counter-terrorism or espionage investigation. Since 2006, the NSA had also secretly used it to collect US phone data in bulk.

After Edward Snowden's leaks allowed the Guardian to reveal the phone-records bulk collection in June 2013, deep political opposition coalesced around the bulk program – eclipsing the FBI's acquisition of other data, which has long been an issue only for civil libertarians.
'Weaponizing Vulnerabilities': New Snowden Doc Reveals Spy Agencies Targeted Smartphones
The intelligence alliance known as Five Eyes-comprising the U.S., Canada, New Zealand, the United Kingdom, and Australia-exploited security weaknesses in one of the world's most popular browsers to obtain data about users and planned to use links to Google and Samsung app stores to infect smartphones with spyware, a top secret National Security Agency (NSA) document published Wednesday has revealed.

According to the 2012 document, leaked by whistleblower Edward Snowden and published jointly by CBC News and The Intercept, the NSA and its international counterparts took part in a series of workshops between November 2011 and February 2012 to find new ways to exploit smartphone technology for spying operations.
California crews struggle to contain nine-mile oil spill with booms
A fleet of 18 vessels is battling to contain an oil slick stretching nine miles along the California coast as rescuers on land try to save seals, birds and other wildlife trapped in the black goo.

Crews deployed more than 3,000 feet of boom on Thursday to corral some of the oil which flushed into the Pacific ocean after a pipeline broke on Tuesday, prompting a protest rally and renewed calls for stronger safeguards on oil transport.

Up to 105,000 gallons may have leaked from the ruptured pipeline, with about 21,000 of those gallons reaching the once-pristine waters off Santa Barbara, according to estimates.

California's governor, Jerry Brown, has declared a state of emergency in Santa Barbara county to cut red tape and facilitate the mobilisation of resources.
Scientists Conclusively Link BP Oil Spill with Unprecedented Dolphin Die-Off
Scientists have for the first time made a conclusive link between the 2010 BP oil spill in the Gulf of Mexico and an unprecedented dolphin die-off along the Gulf's northern coast.

Bottlenose dolphins in Louisiana, Mississippi, and Alabama experienced an "unusual mortality event" beginning in February 2010 and continuing into 2014, according to the study, written by a team of 22 researchers, including scientists with the National Marine Fisheries Service, Audubon Nature Institute's Aquarium of the Americas, the Louisiana Department of Wildlife and Fisheries, and a number of marine laboratories nationwide.
'Stable' Antarctic ice sheet may have started collapsing, scientists say
A vast slab of Antarctic ice that was previously stable may have started to collapse, according to new analysis of satellite data.

Research published in the journal Science on Thursday found the Southern Antarctic Peninsula (SAP) ice sheet is losing ice into the ocean at a rate of 56 gigatons each year – about 8,500 times the mass of the Great Pyramid of Giza. This adds around 0.16mm per year to the global sea level.

The sheet's thickness has remained stable since satellite observations began in 1992. But Professor Jonathan Bamber of Bristol university, who co-authored the study, said that around 2009 it very suddenly began to thin by an average of 42cm each year. Some areas had fallen by up to 4m.
Must Read Blog Posts
Just days left to kill mass surveillance under Section 215 of the Patriot Act. We are Edward Snowden and the ACLU's Jameel Jaffer Reddit
For 7 Years, FBI Defied Law for Seeking a Person's Records Under Patriot Act Kevin Gosztola, FDL
CIA Leaked Torture Details To 'Zero Dark' Filmmakers To Make It Look Like It Worked Michele Richinick, Newsweek via Crooks & Liars
Wall Street's Nemesis, Benjamin Lawsky, to Resign in June Yves Smith, naked capitalism
Bobby Jindal hates gays more than he hates executive orders Jon Green, AMERICAblog
Goldman Sachs Predicting $45 Oil By October James Stafford, Oilprice via naled capitalism
Our Mr. Brooks: How Humility Insists On Deceit Charles Pierce, Esquire Politics
Court Reminds Police That Refusing A Search Isn't Inherently Suspicious Behavior Tim Cushing, Techdirt
WSJ Editorial Board So Clueless It Thinks That We're Now 'Rushing' Through A Surveillance Debate That's Been Going On For Two Years Mike Masnick, Techdirt