Welcome to The Breakfast Club! We're a disorganized group of rebel lefties who hang out and chat if and when we're not too hungover we've been bailed out we're not too exhausted from last night's (CENSORED) the caffeine kicks in. Join us every weekday morning at 9am (ET) and weekend morning at 10:30am (ET) to talk about current news and our boring lives and to make fun of LaEscapee! If we are ever running late, it's PhilJD's fault.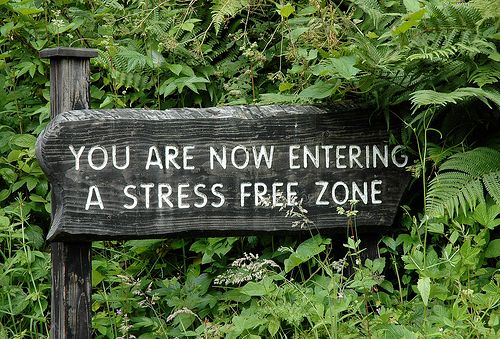 This Day in History
The Lusitania sunk in World War I; Nazi Germany signs surrender in World War II; Vietnam's Battle of Dien Bien Phu; Composer Peter Illych Tchaikovsky born; Glenn Miller records 'Chattanooga Choo-Choo.'
Breakfast Tunes
Something to Think about over Coffee Prozac
We are all travelers in the wilderness of this world, and the best we can find in our travels is an honest friend.
Breakfast News
Pentagon still mishandling military whistleblower cases, report finds
Military personnel who report retaliation for blowing the whistle on wrongdoing confront a dysfunctional bureaucracy and long delays, according to an assessment by Congress' watchdog agency.

The Government Accountability Office found the problems when it analyzed about 124 military whistleblower reprisal cases overseen by the Pentagon inspector general's office, U.S. officials familiar with the draft of the report told McClatchy. The final report is due out soon.

"The report raises questions about whether uniformed personnel are getting fair treatment and whether the Department of Defense's inspector general's office can be trusted to resolve these cases," said one of the officials. The official asked not to be named because the report has not been published.
Angela Merkel under pressure to reveal all about US spying agreement
Angela Merkel's reputation as an unassailable chancellor is under threat amid mounting pressure for her to reveal how much she knew about a German-supported US spying operation on European companies and officials.

The onus on her government to deliver answers over the spying scandal has only increased with the Austrian government's announcement that it has filed a legal complaint against an unnamed party over "covert intelligence to the detriment of Austria".

EADS, now Airbus, one of the companies known to have been spied on by the BND – Germany's foreign intelligence agency – is also taking legal action, saying it will file a complaint with prosecutors in Germany.
Separatist Scots Could be Deciding Vote as UK Heads to Polls
Voters across the UK head to the ballot box on Thursday to elect a new parliament and potentially a new prime minister.

Polls leading up to Thursday's general election show the Labour and Conservative (Tory) parties to be "neck and neck," with another hung parliament-where no party wins an overall majority of seats-forecasted by many experts.

The UK is split into 650 parliamentary constituencies, each of which elects one representative to sit in the House of Commons, the lower chamber of the UK parliament. Most of the candidates belong to one of the main political parties: Conservative, Labour, the Liberal Democrats, the Scottish National Party (SNP-only in Scotland), Plaid Cymru (only in Wales), the Green party, and the UK Independence Party (UKIP).

If a party wins an overall majority of MPs, its leader will become the prime minister.
Canada's political landscape undergoes seismic shift with election in Alberta
Canada's rockbound political landscape has undergone a seismic shift with the election of a leftwing government in oil-rich Alberta, the country's wealthiest and – until now – most conservative province.

The once-marginal New Democratic Party swept to victory in the western province on Tuesday night, humiliating the Progressive Conservative party that has ruled the province since the first term of US president Richard Nixon.

"We made a little bit of history tonight," the province's New Democrat leader, Rachel Notley, told supporters.

The result marks the latest and most surprising setback to prime minister Stephen Harper's signature diplomatic effort to transport bitumen from Alberta's tar sands to world markets through the controversial Keystone XL pipeline.

During the campaign, Notley promised to withdraw provincial support for the project, raise corporate taxes and also potentially to raise royalties on a regional oil industry already reeling from the collapse in world prices.
Baltimore mayor requests federal investigation into city's police
Baltimore's mayor, Stephanie Rawlings-Blake, has requested a federal civil rights investigation into the "patterns and practice" of the city's police and announced an ambitious drive to equip officers with body cameras by the end of the year.

The mayor's request on Wednesday followed a meeting with the US attorney general, Loretta Lynch, in Baltimore the day before, and widespread civil unrest in the city last week following the death in custody of 25-year-old Freddie Gray last month. [..]

Rawlings-Blake said she requested the investigation examine whether the Baltimore city police had engaged in "a pattern or practice of stops, searches or arrests that violate the fourth amendment" and whether any forces exist within the department that "can contribute to excessive force and discriminatory policing".

Rawlings-Blake said she expected Lynch to respond to the request shortly.
Chicago agrees to pay $5.5m to victims of police torture in 1970s and 80s
Chicago approved an unprecedented deal on Wednesday to compensate victims tortured in police custody in the 1970s and 80s under the regime of a notorious former police commander, in an attempt to close a dark chapter in the city's history.

A historic package of reparations will be paid out to living survivors, in the first gesture of its kind in America.

Chicago city council voted to award a total of $5.5m to help survivors, almost all African American men, who were mistreated in a long episode of police brutality that ran throughout the 70s and 80s under Jon Burge.

The funds will be used to pay up to $100,000 per individual for living survivors with valid claims to have been tortured in police custody during Burge's command.
North Dakota Town Evacuated Following Fiery Oil Train Derailment
The entire population of Heimdal, North Dakota has been evacuated Wednesday morning after a train carrying crude oil derailed and exploded.

A BNSF Railway oil train derailed around 7:30 am, setting at least 10 oil tanker cars on fire. The Bismarck Tribune [spoke v] with emergency responders who "said the the sky was black with smoke near the derailment site."

About 40 people from Heimdal and the surrounding farmlands were evacuated; no injuries or fatalities have been reported.

Valley News Live reports that BNSF spokesperson Amy McBeth "says the tank cars involved in the incident are the unjacketed CPC-1232 models."

These newer tank cars are supposedly safer than older DOT-111 models, but environmentalists note that four oil train accidents in the first three months of 2015 all involved the newer CPC-1232 cars.

Just last week, groups warned that the U.S. Department of Transportation's new oil-by-train safety standards "leave communities at risk of catastrophe."
Tigers and wild animals escape from Oklahoma zoo after tornado hits
A series of tornadoes, including a major twister, touched down southwest of Oklahoma City on Wednesday, flipping cars and causing the escape of tigers and other animals from an exotic wildlife park, officials said.

There were no immediate reports of injuries but some structures were damaged as a storm system brought severe weather to several Great Plains states, officials said.

Tigers and other animals were able to briefly escape from the Tiger Safari park after a tornado struck the city of Tuttle, about 30 miles (48 km) southwest of Oklahoma City, though they were recaptured without further incident, the Grady County Sheriff's Office said.

Residents of Tuttle had been warned to stay indoors by authorities after the escape.
NYPD Returns Edward Snowden Bust to Activist Artists
"We are thrilled the statue has been released for public viewing. It belongs in public, since the aim of this piece is to help the public have an important national debate about mass surveillance," they said in a statement to Mashable. [..]

A photo of the statue in the back of an NYPD van was posted to Twitter by Magdalena Sawon, owner of the Postmasters Gallery, which will display the sculpture starting on Friday in a show focused on surveillance.

It will mark the first time the statue will be on display since it first appeared in the park last month. The show, called "Anonymity, no longer an option," will run May 8-17 at The Boiler in Brooklyn.
Deflategate: Patriots probably deflated footballs, NFL finds
An NFL investigation has found "it is more probable than not" that at least two New England Patriots employees improperly deflated footballs in the team's AFC Championship win over the Indianapolis Colts and that quarterback Tom Brady was "at least generally aware" of the malfeasance.

The 243-page report released on Wednesday was compiled jointly by NFL executive vice-president Jeff Pash and prominent attorney Ted Wells, whose work as independent investigator into the Miami Dolphins bullying incident involving Richie Incognito was roundly praised.

"We nevertheless believe, based on the totality of the evidence, that it is more probable than not that Brady was at least generally aware of the inappropriate activities," the report concludes.
Must Read Blog Posts
Too Big To Prosecute: Army Struggles To Cope With Rampant Fraud In The Military CTuttle , FDL
First Quarter GDP Likely Negative as Trade Deficit Soars David Dayen, naked capitalism
At INET Conference, Warren Adds Two Pieces to Her Financial Reform Framework David Dayen, naked capitalism
American medical organizations agree: It's time for modest gun restrictions Dr. Mark Thoma, MD, AMERICAblog
Institutional racism by the numbers Max Mills, AMERICAblog
Alcohol 101: An Introduction To Bourbon Whiskey Mark Kaelin, A New Domain
Bad Taste, Dirty Secrets: The Truth about The Pulitzer Prize Ted Rall, A New Domain
The Duplicitous Roles of the OFA and the Daily Kos praenomen, caucus99percent
FBI Spent Years 'Researching' The Lyrics To 'Louie, Louie' Before Realizing The Copyright Office Must Have Them Mike Masnick, Techdirt
Encryption: What The FBI Wants It Can Only Have By Destroying Computing And Censoring The Internet Tim Cushing, Techdirt
Your Moment of Zen