Welcome to The Breakfast Club! We're a disorganized group of rebel lefties who hang out and chat if and when we're not too hungover we've been bailed out we're not too exhausted from last night's (CENSORED) the caffeine kicks in. Join us every weekday morning at 9am (ET) and weekend morning at 10:30am (ET) to talk about current news and our boring lives and to make fun of LaEscapee! If we are ever running late, it's PhilJD's fault.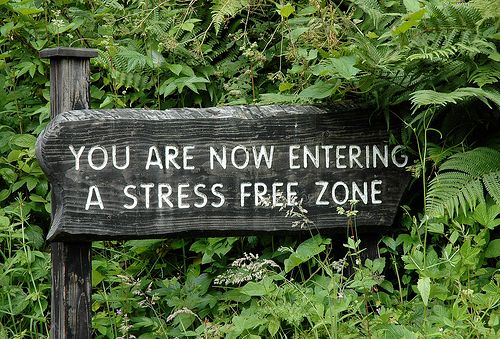 At 1845 hours EDT, the Sun will shine directly over the equator welcoming Spring's return to the Northern Hemisphere. Here, in the northeast United States, we are expecting three to five inches of snow as winter continues to hold us in its icy grip.
Europe, northern Africa and much of northern Asia witnessed a solar eclipse this morning. According to NASA this is the first and only solar eclipse for 2015 and the first since November 3013.
There will be two lunar eclipses on April 4 and Sept. 28.
Solar Eclipse 2015: Watch In Full
Also it's new moon. This is a super moon because it occurs during the point the moon is closest to the earth in its elliptical orbit. But you can't see it from earth.
So, Happy Spring. Think of warm sunshine and flowers and me, shoveling snow. Die, winter, die!!
This Day in History
American and British forces invade Iraq; U.S. soldiers charged in Abu Ghraib scandal; France's Napoleon regains power; 'Uncle Tom's Cabin'; Sarin attack hits Tokyo subway; John Lennon marries Yoko Ono.
Breakfast Tunes
Something to Think about over Coffee Prozac
In the Spring, I have counted 136 different kinds of weather inside of 24 hours.
Breakfast News
Chicago police commander resigns in wake of Homan Square revelations
A senior Chicago police commander in charge of a major unit operating out of the controversial Homan Square police warehouse has resigned, the Guardian has confirmed.

The news came as attorneys for three Homan Square victims announced that they would file the first civil rights lawsuit over the facility with the aim of shutting down the complex likened by attorneys and activists to the domestic law enforcement equivalent of a CIA "black site."

Nicholas Roti, the chief of the bureau of organized crime, resigned from the Chicago police department last week, Chicago police public affairs officer Mike Sullivan told the Guardian.
EU leaders in Brussels demand Greece produce economic blueprint quickly
Greece's European creditors insisted early on Friday morning that Athens would need to present a "full and adequate" list of persuasive economic reforms before it could receive a lifeline in bailout funds.

Europe's longrunning drama over whether Greece will stay in the single currency returned to the centre of EU politics on Thursday. Alexis Tsipras, the new leftwing prime minister, used his second Brussels summit to demand emergency talks with the political leaders of his key creditors.

Following three hours of talks that ended after 2am, the German chancellor, Angela Merkel, made it plain that there would be no quick disbursement of emergency aid to Greece unless Tsipras delivered on unfulfilled pledges to supply a full menu of proposed structural reforms to the Greek economy. The credibility of Tsipras's proposals would need to be supported by eurozone governments before Greece, on the brink of insolvency, could obtain the financial support.
Netanyahu backs off from pre-election stance ruling out Palestinian state
Binyamin Netanyahu has attempted to row back on his declaration that he would not allow the creation of a Palestinian state, amid mounting international criticism of comments made before his decisive election victory on Tuesday.

In his first interview since the vote, Netanyahu said: "I don't want a one-state solution. I want a sustainable, peaceful two-state solution. But for that, circumstances have to change."

Speaking to MSNBC, Netanyahu denied that he had retreated from his comments on Monday, when he unequivocally ruled out the establishment of a Palestinian state.
New York judge refuses to release Eric Garner grand jury documents
A Staten Island judge on Thursday has decided to keep secret the grand jury testimony in the case of Eric Garner, a black man who died after being placed in a chokehold by a white New York police officer.

A petition from the the New York Civil Liberties Union and others had called for the release of the grand jury transcripts, including testimony by Daniel Pantaleo, the New York police officer involved in the incident. It was brought by NYCLU; the Legal Aid Society; Letitia James, the city's public advocate; the New York Post; and the NAACP.

"The failure to indict the officer responsible for the death of Eric Garner has left many wondering if black lives even matter," NYCLU executive director Donna Lieberman said in a statement. "Sadly, today's decision will only leave many asking that same question again."
Florida employee 'punished for using phrase climate change'
An employee of Florida's environmental protection department was forced to take a leave of absence and seek a mental health evaluation for violating governor Rick Scott's unwritten ban on using the phrases "climate change" or "global warming" under any circumstance, according to a complaint filed against the state.

Longtime employee Barton Bibler reportedly included an explicit mention of climate change in his official notes from a Florida Coastal Managers Forum meeting in late February, during which climate change, rising sea levels and the possible environmental impact of the Keystone XL Pipeline were discussed.
New York City commute isn't just long and stressful – it's a pay cutFinally, a study has confirmed what New Yorkers have long known: our commute is too darn long and expensive.
The average New Yorker's workweek is 49.1 hours long, according to a new study. But it's not because they are working so much – it's because they spend about six hours a week commuting.

"This means employees in the Big Apple get paid less than it appears on an hourly basis, because their commutes are significantly greater than anyone else in the country," said New York City comptroller Scott Stringer, whose office released the report that analyzed commutes in major US cities.

New Yorkers spend on average two hours more a week commuting than full-time workers in the 29 next largest US cities.
Illinois Republican governor orders state agencies to divert union 'fair share' dues
Illinois governor Bruce Rauner, dogged in attempts to eliminate fees paid to unions by workers who choose not to join, has instructed state agencies to divert money from non-union employee paychecks away from organized labor until a judge settles the matter.

In a memo obtained by the Associated Press, general counsel Jason Barclay directs departments under the Republican governor's control to create two sets of books, one of which would move deductions from non-union members to the operations budgets of state agencies instead of to the unions, although the money would not be spent.

The idea was immediately condemned by the American Federation of State, County and Municipal Employees, the largest of two dozen unions that filed a countersuit over an executive order Rauner signed last month calling the fees a free-speech violation. He's seeking a federal court's declaration that they are unconstitutional.
France decrees new rooftops must be covered in plants or solar panels
Rooftops on new buildings built in commercial zones in France must either be partially covered in plants or solar panels, under a law approved on Thursday.

Green roofs have an isolating effect, helping reduce the amount of energy needed to heat a building in winter and cool it in summer.

They also retain rainwater, thus helping reduce problems with runoff, while favouring biodiversity and giving birds a place to nest in the urban jungle, ecologists say.

The law approved by parliament was more limited in scope than initial calls by French environmental activists to make green roofs that cover the entire surface mandatory on all new buildings.
Must Read Blog Posts
Please join us at The Stars Hollow Gazette and Docudharma for the Live Blog of the 2015 NCAA Basketball Tournament.
The Unopened Torture Report and Trusting CIA on Other Covert Operations Marcy Wheeler, emptywheel
US Threatened Germany Over Snowden, Vice Chancellor Says Glenn Greenwald, The Intercept
DailyDirt: Alien Lifeforms In Our Solar System Michael Ho, Techdirt
Bell's Brewery Goes After Craft Brewer Over Trademark It Barely Uses & Hasn't Registered Timothy Geigner, Techdirt
9 Billionaires Are About to Remake New York's Public Schools-Here's Their Story George Joseph, The Nation
Your Moment of Zen