Welcome to The Breakfast Club! We're a disorganized group of rebel lefties who hang out and chat if and when we're not too hungover we've been bailed out we're not too exhausted from last night's (CENSORED) the caffeine kicks in. Join us every weekday morning at 9am (ET) and weekend morning at 10:30am (ET) to talk about current news and our boring lives and to make fun of LaEscapee! If we are ever running late, it's PhilJD's fault.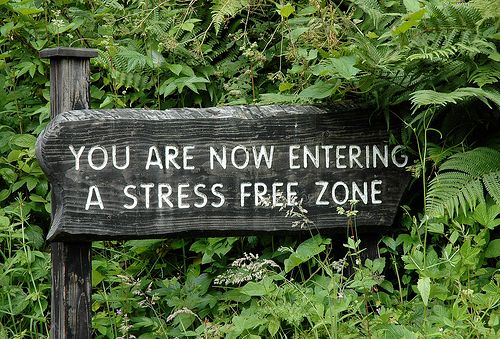 This Day in History
Franklin D. Roosevelt sworn in as president, Ronald Reagan takes responsibility for the Iran-Contra affair, the AAA is born in 1904.
Breakfast Tunes
Something to Think about over Coffee Prozac
We've collectively decided that putting kids in 3000 pounds of metal traveling at 65 MPH is safe, while letting them walk unsupervised can potentially get them taken away from you and placed in a foster situation. Also known to be safe.

ugh.
Breakfast News
Senior Official Confirms Obama's AUMF Intentionally Ambiguous to Allow Broad War Powers
Another high-ranking Obama administration official confirmed on Tuesday that the White House's proposed Authorization for the Use of Military Force (AUMF) in the war on ISIS was left intentionally vague to allow for expansive-and potentially limitless-presidential war-making powers. [..]

The Obama administration has waffled on just how extensive the powers granted in the proposed AUMF are. When he initially submitted the proposal on February 11, Obama claimed it "would not authorize long-term, large-scale ground combat operations like those our Nation conducted in Iraq and Afghanistan."

However, White House Press Secretary Joshua Earnest stated the same day that the proposed AUMF's language was left intentionally vague because "we believe it's important that there aren't overly burdensome constraints that are placed on the commander in chief."
British refusal to cooperate with spy inquiry causes row in Germany
Downing Street and the German chancellery are embroiled in a worsening dispute over intelligence-sharing and the covert counter-terrorism campaign because of conflicts arising from the surveillance scandals surrounding the US National Security Agency and Britain's GCHQ.

According to German newspaper reports citing government and intelligence officials in Berlin, the Bundestag's inquiry into the NSA controversy is being jeopardised by Britain's refusal to cooperate and its threats to break off all intelligence-sharing with Berlin should the committee reveal any UK secrets.
Petraeus to Plead Guilty, Get 'Hand-Slap' Over Classified Data Scandal
Former CIA director David Petraeus will plead guilty to a misdemeanor charge of mishandling classified information, allowing him to skip a public trial over allegations that he gave classified documents to his mistress while serving as head of the intelligence agency. [..]

If found guilty, Petraeus faces a maximum of one year in prison. As investigative journalist Marcy Wheeler writes, that penalty amounts to a "hand-slap" for obstruction of justice.

His affair with Paula Broadwell, an Army Reserve officer who was writing his biography, came to light in November 2012 after FBI agents discovered he had given her access to classified documents that she was not authorized to see.
Rikers Island inmates rescued prison officer who was being sexually assaulted
A group of inmates at New York City's notorious Rikers Island prison tore away plastic glass from the outside of a watchpost to rescue a female corrections officer who was being assaulted by another inmate.

The New York City corrections department confirmed on Tuesday that the incident occurred late on Saturday evening at the Anna M Kross Center within the jail. "The inmate was arrested. The matter is under investigation."

The New York Daily News, which first obtained the story, reported that the accused inmate – 27-year-old Raleek Young – was able to get inside the watchpost after saying he needed to pick up a mattress from within another unit and needed to pass through.

According to a criminal complaint, Young began choking the officer. Young is serving a five-to-10 year sentence for rape, according to the Daily News.
Controversy swirls in Norway as Nobel peace prize chair forced out
The committee that awards the Nobel peace prize was embroiled in controversy on Tuesday when its chair was ousted by rightwingers, the first time the committee's leader has been deposed in the 114-year history of the Nobel prize.

Speculation that Thorbjørn Jagland, the Labour party chair of the committee since 2009, would be forced out had been mounting since the director of the Nobel Institute said in October the practice of appointing former political leaders to the committee had become a "burden" on its independence. Jagland is a Norwegian former prime minister and foreign minister.
New Study Shows California Droughts Driven by Climate Change and Here to Stay
The increasingly frequent and severe droughts that have punished California over the past two decades-including the current record-breaking one-are primarily the result of human-caused climate change and will likely grow even worse, scientists at Stanford University warn.

Published in Monday's issue of the journal Proceedings of the National Academy of Sciences, the new research analyzes historical records, as well as computer simulations of global warming, to investigate the role of changing temperatures during California droughts over the last 120 years.

The researchers concluded that human-driven global warming is exacerbating and increasing the confluent warm and dry conditions that have produced the state's most severe droughts.
Too much human poo on Mount Everest, says Nepal
Human waste left by climbers on Mount Everest has become a problem that is causing pollution and threatening to spread disease on the world's highest peak, the chief of Nepal's mountaineering association said Tuesday.

The more than 700 climbers and guides who spend nearly two months on Everest's slopes each climbing season leave large amounts of faeces and urine, and the issue has not been addressed, Ang Tshering told reporters.

He said Nepal's government needs to get the climbers to dispose of the waste properly so the mountain remains pristine.
Must Read Blog Posts
West Virginia Repeals Law Made By Coal Industry To Help Coal Industry Brandon Jordan, FDL
Netanyahu Speaks To Congress Making Claims Disputed By Mossad DSWright, FDL
How to Lose an Election Without Really Trying TMC, The Stars Hollow Gazette
Piketty Gets A Laugh At Mankiw's Expense Ed Walker, emptywheel
David Petraeus Gets Hand-Slap for Leaking, Two Point Enhancement for Obstruction of Justice
Meet The Lying Pantsuit Lady Gaius Publius, Crooks and Liars
Is America About To Experience The Billion-Dollar Pain Of Corporate Sovereignty First Hand? Glyn Moody, Techdirt
Cyprus is More Important to Russia than Greece, but Not This Important John Helmer, naked capitalism
Your Moment of Zen