Welcome to The Breakfast Club! We're a disorganized group of rebel lefties who hang out and chat if and when we're not too hungover we've been bailed out we're not too exhausted from last night's (CENSORED) the caffeine kicks in. Join us every weekday morning at 9am (ET) and weekend morning at 10:30am (ET) to talk about current news and our boring lives and to make fun of LaEscapee! If we are ever running late, it's PhilJD's fault.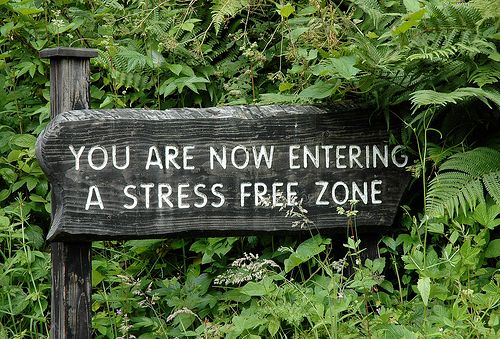 This Day in History
Bomb attack on Madrid's commuter trains; Former Yugoslav President Slobodan Milosevic found dead; Mikhail Gorbachev becomes leader of Soviet Union; General Douglas MacArthur leaves Philippines in WWII.
Breakfast Tunes
Something to Think about over Coffee Prozac
Noted: Being a Christian is a choice, being gay is not. God made the gays. Christians, not so much.
Breakfast News
Atlanta-area police shoot dead unarmed and naked African American man
The Georgia bureau of investigation has opened an inquiry into the police shooting of a naked, unarmed and possibly mentally ill man on Monday in DeKalb County.

Anthony Hill, 27, was shot by a police officer at The Heights apartment complex where he lived, just east of Atlanta. Police arrived and encountered Hill after a 911 caller reported a nude man wandering the complex and "acting deranged", at about 1pm on Monday, according to DeKalb County police.

A seven-year veteran of the county police force responded to the call. Hill, who was black, reportedly ran at the officer who ordered him to stop before shooting him twice in the upper torso.

"The caller reported the man had taken off all of his clothes and was just running throughout the entire complex during the time we received the call," the DeKalb County police chief, Cedric Alexander, said in a press conference. Alexander said the officer, who has not been named, was suspended pending an investigation.
US senators fire up medical marijuana bill in bid to clear path for research
Three high-profile lawmakers introduced the Senate's first bill to legalize medical marijuana across the country on Tuesday. The bill's future is far from certain, but has been met with praise from marijuana policy activists.

Democratic senators Kirsten Gillibrand and Cory Booker introduced the legislation with Kentucky Republican Rand Paul. The legislation, called the Carers Act, would allow patients to use states' medical marijuana laws without fear of federal repercussions, open the banking system to marijuana dispensaries and clear the way for research.

"Many people have been finding relief, but some people are prevented from having that," said Paul. "There's great potential for research in this," he said. "This is an example of how Washington works."
Isis attacks on ancient sites erasing history of humanity, says Iraq
The Iraqi antiquities ministry has acknowledged reports of a new attack by Islamic State militants on an ancient Assyrian city north-east of Mosul, reiterated calls for the international community to intervene and condemned the jihadi group for "erasing the history of humanity".

There have been reports that Isis bulldozed landmarks in the ancient city of Dur Sharrukin, now called Khorsabad. The ministry said it was in keeping with the militant group's "criminal ideology and persistence in destroying and stealing Iraq's antiquities".

Dur Sharrukin is a former capital of the Assyrian empire in Nineveh that dates back to the 8th century BC.
American gun ownership and hunting rates at record lows, survey says
The number of Americans who live in a household with at least one gun is lower than it's ever been, according to a major American trend survey that finds the decline in gun ownership is paralleled by a reduction in the number of Americans who hunt.

According to the latest General Social Survey, 32% of Americans either own a firearm themselves or live with someone who does, which ties a record low set in 2010. That's a significant decline since the late 1970s and early 1980s, when about half of Americans told researchers there was a gun in their household.

The drop in the number of Americans who own a gun or live in a household with one is probably linked to a decline in the popularity of hunting, from 32% who said they lived in a household with at least one hunter in 1977 to less than half that number now.
A cold day in Hilo as blizzard halts massive Hawaii telescope construction
Construction of one of the world's largest telescopes is being delayed because of blizzard conditions on a Hawaii mountain summit.

The Thirty Meter Telescope will be built near the summit of Mauna Kea. If not for the winter storm, construction preparations would be getting under way at the site of the $1.4bn project, Sandra Dawson, telescope spokeswoman, told Hilo newspaper Hawaii Tribune-Herald.

The Mauna Kea access road was closed on Monday because of snow and wind. Because of frozen weather gauges, it was difficult to estimate snowfall and wind speeds, said Ryan Lyman, meteorologist for the Mauna Kea Weather Center. He is expecting up to 2ft of snow and winds of 50-70mph, with a break on Tuesday before snowing again on Tuesday night. Conditions may improve to reopen the road by Friday or during the weekend, he said.
Cape Cod photographer captures images of large ice chunks washed ashore
Winter 2015 served up enough brutal cold and record-breaking snowfall to call to mind Arctic landscapes, ice planets and the Titanic – comparisons made more poignant as massive icebergs have made landfall near Cape Cod.

A Cape Cod-based photographer, who uses the pseudonym Dapixara, captured photos of large ice chunks that had washed ashore in Wellfleet, Massachusetts – which the photographer said on Twitter were between five and seven feet tall or larger. The photos show a figure dwarfed by the icebergs while walking along a sandy beach.
Must Read Blog Posts
The Usefulness Of Death Threats Charles Pierce, Esquire Politcs
Better Put Tom Cotton and His 46 Co-Conspirators on the No-Fly List Marcy Wheeler, emptywheel
America is literally on fire: How out-of-control oil spills are destroying our population centers David Dayen, Salon
Wikipedia Sues NSA Over Dragnet Internet Surveillance Cora Currier, The Intercept