Welcome to The Breakfast Club! We're a disorganized group of rebel lefties who hang out and chat if and when we're not too hungover we've been bailed out we're not too exhausted from last night's (CENSORED) the caffeine kicks in. Join us every weekday morning at 9am (ET) and weekend morning at 10:30am (ET) to talk about current news and our boring lives and to make fun of LaEscapee! If we are ever running late, it's PhilJD's fault.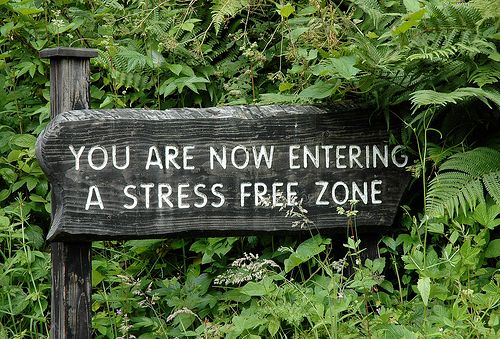 This Day in History
Russian cosmonaut first man to walk in space; Singer John Philips of The Mamas and The Papas died of heart failure at a hospital in Los Angeles.
Breakfast Tunes
Something to Think about over Coffee Prozac
What if we're on the right path but headed the wrong way?

Charles Kingsley Michaelson, III, Some Assembly Required
Breakfast News
Deadlock over Greek debt crisis could play into Russia's hands
Greece's battle to stay solvent and in the eurozone is becoming a game of dangerous brinkmanship. Beyond the war of words between Athens and Berlin, the dark arts of diplomacy are also being played.

On Tuesday, only hours after Greece's leftist-led government announced that the prime minister, Alexis Tsipras, had accepted an offer by the German chancellor, Angela Merkel, to visit Berlin, it was revealed that he would also be making a similar tour to Moscow. "The prime minister will visit the Kremlin on 8 April after being invited by the Russian president, Vladimir Putin," his office said.

Before the sun had set over the Acropolis, the top US diplomat Victoria Nuland had waded in, holding talks with Greece's foreign minister, Nikos Kotzias, in Athens.
US loses drone over Syria, which claims to have brought it down
The United States lost contact with an unarmed Predator drone over Syria on Tuesday, US officials said, stopping short of confirming the plane was taken down by Syrian air defences, as reported by Syrian state media.

"At this time, we have no information to corroborate press reports that the aircraft was shot down," a US defense official said, speaking on condition of anonymity.

"We are looking into the incident and will provide more details when available."

Another US official, speaking to Reuters on condition of anonymity, said flatly the United States could not "determine the cause yet", without elaborating.

It was the first such incident since the US-led coalition began carrying out air strikes against the hardline militant Islamic State group in Iraq and Syria last summer.
Four more American aid workers flown to US for Ebola observation
Four more American aid workers arrived back in the US on Tuesday from west Africa to be monitored for Ebola, health officials said.

The latest arrivals bring to 16 the number of aid workers who have returned in the last week from Sierra Leone. None of them have been diagnosed with Ebola, but they will be isolated and monitored during the next three weeks for signs of the disease.

Officials have released few details, citing patient privacy. But all 16 are connected to – or had direct physical contact with – another American who came down with Ebola last week in Africa. He works with Partners in Health, a Boston-based international aid organization that has been treating patients in Liberia and Sierra Leone since November.

The unidentified man is in critical condition at a National Institutes of Health hospital in Bethesda, Maryland.
Lawyer for Pakistani doctor who helped CIA find Osama bin Laden shot dead
A Pakistani lawyer under death threats for defending a doctor who helped CIA agents hunt al-Qaida leader Osama bin Laden was shot dead on Tuesday, police said.

Samiullah Afridi represented Dr Shakil Afridi, who was jailed in 2012 for 33 years for running a fake vaccination campaign believed to have helped the US intelligence agency track down bin Laden. That sentence was overturned in 2013 and the doctor is now in jail awaiting a new trial.

Samiullah Afridi was shot dead on Tuesday as he was returning to his home in the northwestern city of Peshawar, police said. According to media, he had recently returned there from abroad after leaving Pakistan for his safety.
California tightens water regulations as drought enters fourth year
Water regulators in California voted on Tuesday to outlaw watering the lawn within 48 hours of a rainstorm, the latest effort to spur Californians to conserve as the state enters its fourth year of drought.

Facing a dramatic slowdown in voluntary conservation efforts by property owners, the state Water Resources Control Board also tightened conservation rules in other ways, prohibiting water from being served in restaurants unless customers request it, and forbidding lawn-watering more than twice a week. [..]

The Sierra Nevada snowpack, which melts in the spring and provides up to a third of the state's water, stood at 12% of normal on 17 March.
Controversial Texas prison faces closure after government cancels contract
The Federal Bureau of Prisons has cancelled its contract with the private operator of the Willacy County, Texas, correctional facility after days of unrest left the site uninhabitable and resulted in 2,800 inmates being transferred to other prison facilities. The contract cancellation leaves the future of the notorious facility unclear.

A spokesman for Management and Training Corporation (MTC), the company which ran the facility, which mostly held immigrants convicted of entering the US without documentation, told the Guardian the federal department had cancelled the contract as "inmate population nationwide is down and [the bureau] no longer has a need at this time for additional beds".
Florida anti-transgender bathroom bill moves a step closer to passing
A Florida bill that would make it illegal for transgender people to use bathrooms meant for the sex other than what they were assigned at birth is one step closer to becoming a law. The government operations subcommittee of the Florida house voted in favor of the bill in a 7-4 vote on Tuesday.

The HB 583 bill requires users of single-sex public restrooms to prove their gender or face arrest. The bill defines gender as "person's biological sex, either male or female, at birth". Such definition, according to LGBT advocates, targets trans people.

"[A] person who knowingly and willfully enters a single-sex public facility designated for or restricted to persons of the other biological sex commits a misdemeanor of the first degree," the bill reads.
Letter sent to White House may contain cyanide, says secret service
An envelope mailed to the White House has tentatively tested positive for cyanide, US Secret Service officials confirmed on Tuesday.

The agency, which is charged with protecting the president, said testing on the envelope "returned a presumptive positive" for cyanide and that it would undergo further testing to confirm the results.

The envelope was received by the White House mail screening facility on Monday.

The statement said "initial biological testing" on Monday returned a negative result for cyanide. However, on Tuesday, the test result was positive, the statement said. The sample has been transported to another facility to confirm the results.
Solar storm delivers spectacular aurora displays and pictures
A severe solar storm reached the Earth on Tuesday, contributing to a display of the aurora with the potential to stretch as far south as Oregon in the US, as well as being visible across unexpected reaches of the southern hemisphere.

Two blasts of magnetic plasma left the sun on Sunday, eventually combining and arriving on Earth on Tuesday about 15 hours earlier and much stronger than expected, said Thomas Berger, director of the Space Weather Prediction Centre in Boulder, Colorado.
Must Read Blog Posts
What's Scarier: Terrorism, or Governments Blocking Websites in its Name? Glenn Greenwald, The Intercept
"Not true and they knew it": What Rahm Emanuel's Wall Street craze cost Chicago David Dayen, Salon
Rahm Emanuel Fails to Show Up for Meeting with Families of Victims Killed by Chicago Police Kevin Gosztola, FDL The Dissenter
US Government Classifies Term "America's Battle Lab' in War on Terror" in Pentagon Report Jeff Kaye, FDL The Dissenter
Grover Norquist Is The Real Boss Of Louisiana Suzie madrak, Crooks and Liars
Iran Sends Missiles to Iraq: US Finally Shows Concern for Sectarianism, Civilian Casualties Jim White, emptywheel
USTR Pushes Congress To Approve Trade Deals… But Threatens Reps With Criminal Prosecution If They Tell The Public What's In Them Mike MAdnick, Techdirt
Judicial Committee Gives FBI The First OK It Needs To Hack Any Computer, Anywhere On The Planet Tim Cushing, Techdirt
Your moment of Zen