Welcome to The Breakfast Club! We're a disorganized group of rebel lefties who hang out and chat if and when we're not too hungover we've been bailed out we're not too exhausted from last night's (CENSORED) the caffeine kicks in. Join us every weekday morning at 9am (ET) and weekend morning at 10:30am (ET) to talk about current news and our boring lives and to make fun of LaEscapee! If we are ever running late, it's PhilJD's fault.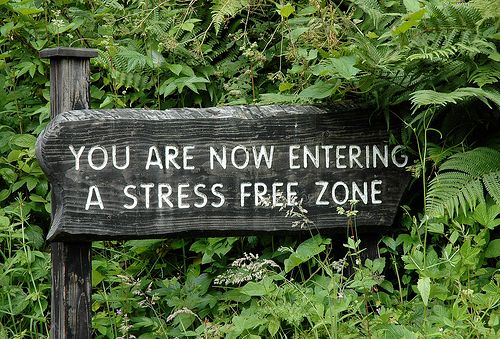 This Day in History
Uncle Sam cartoon debuts; Brigadoon opens on Broadway; Deadly rampage at Scottish elementary school.
Breakfast Tunes
Something to Think about over Coffee Prozac
Grifters Gonna Grift

And media organizations like Politico make it so damn easy because it's their grift too.
Breakfast News
US Senate committee advances cybersecurity bill in secret session
Bipartisan group of senators vote 14 to 1 on Cybersecurity Information Sharing Act as lone dissenter calls measure 'a surveillance bill by another name'

The Senate intelligence committee advanced a priority bill for the National Security Agency on Thursday afternoon, approving long-stalled cybersecurity legislation that civil libertarians consider the latest pathway for surveillance abuse.

The vote on the Cybersecurity Information Sharing Act, 14 to 1, occurred in a secret session inside the Hart Senate office building. Democrat Ron Wyden was the dissenter, calling the measure "a surveillance bill by another name".

Senator Richard Burr, the committee chairman, said the bill would create avenues for private-to-private, private-to-government and government-to-private information sharing.
Netanyahu's Main Challenger Widens Lead In Israeli Pre-Election Poll
Israeli Prime Minister Benjamin Netanyahu launched a last-minute media blitz on Thursday to counter what appears to be a rising tide of support for his main opponent in next week's election, the centrist Zionist Union.

The latest opinion polls show momentum shifting to Zionist Union after weeks of running neck-and-neck with Netanyahu's right-wing Likud, and the premier again warned voters who have abandoned his party for like-minded challengers that without their votes, he could lose.

Forecast to win up to 24 seats to Likud's 21 in the 120-member parliament, Zionist Union hopes the gap will be wide enough to persuade Israel's president to ask its leader, Labor party chief Isaac Herzog, rather than Netanyahu, to try to form a coalition government after Tuesday's balloting.
The big payback: Howard Dean endorses Garcia against Emanuel
Suffice it to say there is no love lost between Howard Dean and Rahm Emanuel.

On Thursday, Dean formally endorsed Emanuel's challenger, Jesús "Chuy" García, in Chicago's April 7 mayoral runoff election.

"When I ran for president in 2004, I told supporters in my stump speech that I represented the 'Democratic wing of the Democratic Party' – a line inspired by Paul Wellstone that captured the spirit of my grassroots campaign," Dean said in his statement. "Jesús 'Chuy' García is running a similar people- powered campaign in Chicago and that's why I am proud to announce that I am endorsing him as the progressive choice to be Chicago's next mayor."
Governor signs LGBT antidiscrimination, religious freedoms amendments into law
Gov. Gary Herbert, surrounded by members of the Legislature, the LGBT community, and clergy, signed Senate Bill 296, the Antidiscrimination and Religious Freedoms Amendments, into law in a short signing ceremony Thursday night.

"It is a historic occasion," Herbert said as he stood poised to sign SB 296 at a table centered in the rotunda of the Capitol Building shortly after 6 p.m. The rotunda was packed with those anxious to see the bill made official law.

"I have no doubt that the eyes of the nation are upon us as we have shown a way to resolve a somewhat contentious issue in a very satisfactory manner," Herbert said. "I do believe that what we have done here will become a model for the rest of the country of how they, too, can resolve these issues in their own respective states, as we find the right balance necessary to discourage discrimination while protecting religious liberty."
Isis ransacking of ancient Assyrian city confirmed by Iraq's head of antiquities
Attack on Dur-Sharrukin, the latest by group on country's heritage, comes as Brussels calls for creation of safe havens for Iraqi minorities

Iraq's director of antiquities has confirmed that Islamic State militants have ransacked the ancient city of Dur-Sharrukin near Mosul, the group's latest assault on the country's millennia-old heritage.

News of the latest attack emerged as the European parliament passed a resolution calling for the creation of safe havens in northern Iraq to protect the country's minorities. Accusations have also surfaced that Isis used chlorine gas against Iraqi forces attacking its stronghold in Tikrit. [..]

The antiquities ministry acknowledged reports on Monday that Dur-Sharrukin, present day Khorsabad, had been desecrated by the militants in latest attack by Isis against Iraq's Assyrian heritage. The group also destroyed artefacts at Mosul museum, burned historical manuscripts at the city's library, destroyed a winged bull statue at the Nergal gate to ancient Nineveh and destroyed portions of the Assyrian fortress city of Hatra. It also bulldozed segments of the ancient city of Nimrud.
NY state assemblyman introduces bill banning many vaccines
While many of the bills introduced in state legislatures attempt to interfere with science education, there are a number that, through misguided fears, attempt to eliminate some of the benefits of scientific or technological developments. These efforts are often focused on radiation, such as that from Wi-Fi and cell phones, but they can target just about any item that's the subject of unsubstantiated worries (and the problems aren't limited to the US states, either).

Genetically modified organisms are another technological development that, by all indications, are safe for human consumption. But some of the public is uneasy with the technology, and naturally there are legislators who are either members of or representatives of this constituency. New York state Assemblyman Thomas Abinanti (D) appears to be one of them and, in his rush to keep the public safe from genetically modified organisms, is now trying to outlaw major public safety developments: vaccines.
Harper Lee subject of elder abuse investigation in Alabama
Officials interviewed the 88-year-old author of To Kill a Mockingbird in February, before talking to an old friend and neighbour, about her welfare

Investigators in Alabama are reportedly examining a claim of possible elder abuse related to the upcoming publication of the second novel by Harper Lee, the 88-year-old author of To Kill a Mockingbird.

An old friend and neighbor of the reclusive novelist told the Guardian on Thursday that he had been contacted by an investigator from the Alabama human resources department asking about Lee's welfare.

Controversy has raged since it emerged last month that Lee's lawyer, local attorney Tonja Carter, declared that she had stumbled upon an unpublished manuscript of the novelist's that was a forerunner to Mockingbird and, with the author's agreement, it will be published as a book this summer by HarperCollins.
French must drop 'ineffective barriers' against other languages – minister
Culture secretary Fleur Pellerin issues volte-face over laws protecting native tongue from foreign invaders and upheld by Académie Française

In most places it would have barely made the news. In France, it was near-revolutionary.

The country, declared the culture minister, Fleur Pellerin, should not be afraid of foreign words and should consider outside influences enriching. Its language needed to wake up to the real world and not build unnecessary barriers to linguistic diversity, she added.

Pellerin's words marked an official volte-face in a country where the language is protected by laws upheld and guarded by academics known as "immortals" at the Académie Française.

The Académie is frequently ridiculed for its attempts to come up with French alternatives to popular and widely used English terms, including weekend (fin de semaine), email (courriel) and sub-prime (prêt hypotécaire à risque).
Alligator hazard is par for the course at Florida golf club
A Facebook photo of a giant reptile lounging at the 7th green caused a sensation but for regulars at Myakka Pines Golf Club gators are a familiar sight

Florida is infamous for its weird news stories. But according to natives, a 12ft-long American alligator's cameo during a leisurely golf game isn't one of them.

Photos of a massive gator lounging near the 7th hole at Myakka Pines Golf Club in Englewood, Florida, quickly went viral after they were posted on the club's Facebook page this week, sparking debates over whether the photos were yet another viral hoax or actual proof of giant dinosaurs coming to take over the world.

Online, Floridians vouched for the photos being authentic (as did the golf club), if a bit mundane – with many saying that sightings of the prehistoric reptiles in populated areas are not all that rare.

"This happens like every week down there … Florida is short for alligators," one user wrote in a thread on Reddit.
Barack Obama: I don't text, I don't tweet and I don't use a smartphone
US president says he is banned from having latest smartphones for security reasons – although his daughters have them

President Barack Obama doesn't send text messages, rarely composes his own tweets, and isn't allowed to have a smart phone that contains a recording device, he said on Thursday.

And don't ask him for Hillary Clinton's email address. He won't give it to you.

"I do not physically tweet in general," the president said in an interview on the ABC program "Jimmy Kimmel Live."

"I don't text. I email. I still have a Blackberry," he said.

Obama said his teenaged daughters had smart phones and exchanged text messages with their friends, but he was limited for security reasons from having the latest technology.
Must Read Blog Posts
More on "270 Strategies" – Paid to Play the Insider Game Gaius Publius, Hillabaloo
Which States Take Gun Laws Seriously? Spocko, Hillabaloo
Transitioning at AMERICAblog Jon Green, AMERICABlog
The Peterson Foundation Sings the Same Old Song Joe Firestone (aka letsgetitdone), New Economic Perspectives
The Dispiriting and Corrupt State of Email Public Records, Plus a Good Suggestion That Will Never Be Adopted Lambert Strether, naked capitalism
The Fed Impedes GAO Audits by Destroying Source Documents Yves Smith, naked capitalism
Move Afoot to Get UN Security Council Action to Prevent GOP Meddling After Iran Deal Jim White, emptywheel
Your Moment of Zen