Welcome to The Breakfast Club! We're a disorganized group of rebel lefties who hang out and chat if and when we're not too hungover we've been bailed out we're not too exhausted from last night's (CENSORED) the caffeine kicks in. Join us every weekday morning at 9am (ET) and weekend morning at 10:30am (ET) to talk about current news and our boring lives and to make fun of LaEscapee! If we are ever running late, it's PhilJD's fault.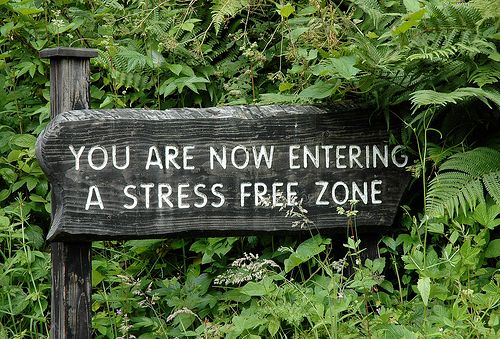 This Day in History
Rev. Martin Luther King Jr. led 25,000 marchers to the state capitol in Montgomery, Ala. 146 people were killed when fire broke out at the Triangle Shirtwaist Co. in New York. Aretha Franklin, Elton John born
Breakfast Tunes
Something to Think about over Coffee Prozac
Music has healing power. It has the ability to take people out of themselves for a few hours.
Breakfast News
Germanwings plane black box found as mystery surrounds Alps crash
French air investigators are urgently examining a black box cockpit voice recorder (CVR) from a Germanwings Airbus A-320 to try to solve the mystery of why the aircraft crashed into a mountain in the southern Alps, killing all 150 people on board.

Investigators are puzzled as to why the crew did not send out a mayday or distress signal as flight U49525 rapidly lost altitude for eight minutes, or why the pilot did not change course to avoid smashing into a rocky ravine at around 430mph (700kmh).

In the last 10 minutes of the flight there was total radio silence from the crew of the Barcelona-Düsseldorf flight operated by Lufthansa's low-cost subsidiary.

Tuesday's crash happened around 11am local time in calm weather. Unverified information from plane-tracking websites appeared to rule out an explosion or a mid-air stall, both of which would cause a much faster descent. Experts said planes such as the Airbus would be able to glide for some distance in the case of total engine failure.
US accuses Israel of spying on nuclear talks with Iran
The US has accused Israel of spying on international negotiations over Iran's nuclear programme and using the intelligence gathered to persuade Congress to undermine the talks, according to a report on Tuesday.

The Wall Street Journal cited senior administration officials as saying the Israeli espionage operation began soon after the US opened up a secret channel of communications with Tehran in 2012, aimed at resolving the decade-long standoff over Iran's nuclear aspirations.

The apparent decision by the White House to leak the allegations is the latest symptom of the growing gulf between Barack Obama's administration and Binyamin Netanyahu's government over the Iran talks, in which the Israeli leader suspects US officials of being ready to make too many concessions at the expense of Israeli security. Intelligence analysts suggested that the leak reflects the degree of anger in Washington at Netanyahu's actions, and could mark a more serious blow to the already tottering relationship.
Obama pushes back troop drawdown in Afghanistan until after 2015
The US's longest war will wind down even more slowly than promised after Barack Obama confirmed another delay in the withdrawal timetable for troops in Afghanistan.

"We are moving the drawdown pace over to the right," he said in a press conference with the Afghan president, Ashraf Ghani, who had flown to Washington to request additional support in dealing with continued insurgent attacks in the country.

The White House had previously pledged to reduce the remaining 9,800 troops in the country to 5,500-by the end of 2015 – a force it insists is no longer involved in a "combat role".

After the widely expected announcement on Tuesday, it will now maintain this higher level for rest of this year and also is re-evaluating how fast it will bring this down to a residual 1,000-strong "embassy protection" force envisaged when Obama leaves the White House.
Philadelphia police shooting victims are 81% African-American, report finds
Philadelphia police shot black people at about twice the rate of their occurrence in the general population, according to a new federal study.

Eighty-one percent of people shot by police officers in Philadelphia from 2007 to 2013 were African American, despite black people accounting for just more than 40% of the city's population, the study found.

The shootings were concentrated in two precincts in North Philadelphia with high rates of violent crime, according to the study, which Philadelphia police commissioner Charles H Ramsey asked the justice department to carry out in 2013 following revelations that shootings by police were rising citywide despite a drop in crime.
Oklahoma bill to allow nitrogen gas in executions approved without debateOklahoma bill to allow nitrogen gas in executions approved without debate
Oklahoma would become the country's first state to allow the use of nitrogen gas to execute death-row inmates under legislation given preliminary approval on Tuesday, as state lawmakers look for alternatives amid a growing shortage of lethal injection drugs.

The gas proposal was introduced at a time when fewer pharmacies and drug manufacturers are willing to supply drugs used in lethal injections, the primary method of execution in Oklahoma and other states. The US supreme court is also reviewing how Oklahoma conducts executions, which are currently on hold in the state, following the botched injection of an inmate last year.
Paris emergency measures to combat smog hailed as a success
Emergency measures introduced in Paris to halve the number of vehicles on the roads after a noxious smog descended on the French capital have been hailed as a success.

Police said the measures had reduced traffic jams in and around Paris by up to 40% and that 2,800 drivers had been stopped and given on-the-spot fines of €22 (£16) for flouting the regulation by midday on Monday.

Only "clean" cars, those with uneven number plates or vehicles carrying more than three people have been permitted to enter Paris and 22 surrounding areas on Monday in an attempt to reduce the level of fine PM10 particles from diesel engines.
Giant rats helping to sniff out tuberculosis in Mozambique
Giant rats may strike fear and disgust into the hearts of homeowners worldwide, but researchers in Mozambique are improbably turning some of them into heroes.

At Eduardo Mondlane University in the capital Maputo, nine giant rats are busy at work – sniffing out tuberculosis-causing bacteria from rows of sputum samples.

These are no ordinary rats, as they have undergone six months of training in Tanzania. Their most distinguishing asset is their impeccable sense of smell.

Placed inside a glass cage, a rat darts from sample to sample, then stops or rubs its legs, indicating that a sample is infected with a TB causing bacteria.

Once the task is complete, it is given a treat through a syringe for a job well done.
Must Read Blog Posts
Emails Show Jeb Bush Coordinated With Florida Legislature for Favorable Primary Date Lee Fang, The Intercept
Documents Reveal Canada's Secret Hacking Tactics Ryan Gallagher, The Intercept
FBI Ordered by Judge to Release Files on Surveillance & Infiltration of Muslim Communities, Including Mosques Kevin Gosztola, FDL The Dissenter
Monsanto Weed Killer Cited As Probably Carcinogenic DSWright, FDL
On CISA the Surveillance Bill Marcy Wheeler, emptywheel
Even If Congress Lets Section 215 Expire, The NSA May Be Able To Keep On Collecting Phone Metadata Tim Cushing, Techdirt
Despite Throwing Money At Congress, Comcast Finds Merger Support Hard To Come By Karl Bode, Techdirt
Your Moment of Zen