Welcome to The Breakfast Club! We're a disorganized group of rebel lefties who hang out and chat if and when we're not too hungover we've been bailed out we're not too exhausted from last night's (CENSORED) the caffeine kicks in. Join us every weekday morning at 9am (ET) and weekend morning at 10:30am (ET) to talk about current news and our boring lives and to make fun of LaEscapee! If we are ever running late, it's PhilJD's fault.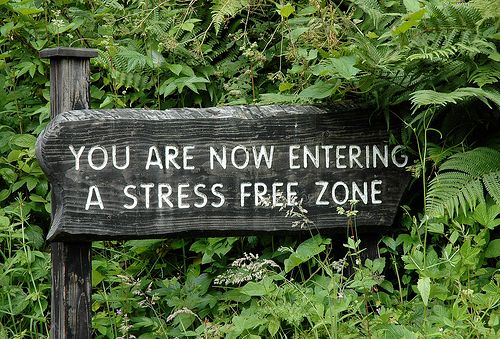 This Day in History
Ferdinand Marcos flees the Philippines; Soviet leader Nikita Khrushchev denounces Josef Stalin; Samuel Colt patents the revolver; Muhammad Ali becomes world boxing champ; Musician George Harrison born.
Breakfast Tunes
Something to Think about over Coffee Prozac
In the depth of winter I finally learned that there was in me an invincible summer.
Breakfast News
Rahm Emanuel faces Chicago mayoral runoff after falling short of majority
Incumbent leads five-way race but fails to secure more than 50% of votes required for outright victory

The Chicago mayor, Rahm Emanuel, must face a runoff election after failing to capture a majority vote for a second term.

The former White House chief of staff easily led the five-way race in Tuesday's contest. However, because he failed to get more than 50%, he and Cook county commissioner Jesus "Chuy" Garcia will run against each other in April for the job.
'American Sniper' trial: Eddie Ray Routh found guilty and sentenced to life in prison without parole
Texas jury rejects argument that troubled former marine was insane when he shot and killed Chris Kyle and Chad Littlefield

Eddie Ray Routh has been found guilty sentenced to life in prison without parole for shooting and killing Chris Kyle, the celebrated "American Sniper".

The case went to the jury on Tuesday after a prosecutor told jurors in his closing arguments that Routh, 27, acted coldly and deliberately in a deadly ambush of Kyle at a Texas gun range in February 2013. [..]

Defense lawyers argued that Routh, a former US Marine, was a paranoid schizophrenic and should be declared innocent by reason of insanity.

They did not refute charges Routh shot the two and fled in Kyle's pickup truck.
Obama Administration Continues Pitch to Steamroll Corporate-Friendly Trade Deal
Top trade authority continues line that legislation that would strip Congress of constitutional powers is good.

The Obama administration is continuing its push for controversial legislation that would fast track trade deals including the massive Trans Pacific Partnership (TPP), now nearing the end stages.

The legislation is Trade Promotion Authority, also known as Fast Track, which Rich Bindell of watchdog group Food and Water Watch described as a "highway to hell." [..]

The latest pitch for the power came Monday from the nation's top trade authority, U.S. Trade Representative Michael Froman, in his remarks to the National Association of Counties.

Froman called the TPP "the most ambitious trade agenda in American history" and said that "the finish line for TPP negotiations is in sight."

He called the trade deal "our main tool for leveling the playing field for American workers and businesses," and, in contrast to arguments made by watchdog groups, said the TPP "gives us the opportunity to protect workers, to protect the environment, and to tackle a number of issues that have never been addressed."
Trayvon Martin's family 'heartbroken' over outcome of federal investigation
US attorney general Eric Holder says 2012 killing of Florida teen by George Zimmerman did not meet standard for hate crime prosecution

The family of Trayvon Martin, whose shooting death inspired a national conversation about racial profiling in America and in many ways anticipated the Black Lives Matter movement, say they are "heartbroken" that their son will not receive justice.

Nearly three years to the day after the Florida teen was killed, the US Justice Department on Tuesday announced that it has closed its investigation into the fatal encounter and will not bring a civil rights charge against the gunman, George Zimmerman.
Obama blocks Republicans' Keystone pipeline bill in rare veto
Republicans vow to continue fight after president rejects legislation to approve pipeline from Canadian tar sands to refineries along Gulf coast

Barack Obama has blocked a Republican bill that would allow a contentious extension of the Keystone oil pipeline, in a rare veto that arrived in low-key fashion but leaves open a long road to the end of his presidency.

Though long expected and downplayed by the White House, the symbolic clash over a pipeline from Canadian tar sands to US refineries on the Gulf coast is the first time the president has refused to sign legislation in his second term, and only the third veto of his presidency.
Police made valid arrests during Occupy protest on Brooklyn bridge, court rules
Appeals court dismisses lawsuit brought by demonstrators and says police did not mislead more than 700 people into getting arrested during protest in 2011

Police didn't mislead more than 700 Occupy Wall Street protesters into getting arrested on the Brooklyn bridge, a federal appeals court decided in ordering the demonstrators' lawsuit dismissed.

Reversing its own earlier decision that the false-arrest lawsuit could proceed, the second US circuit court of appeals in Manhattan said in a ruling on Monday evening that police made valid arrests in a "confused and boisterous situation" during a march that spotlighted the anti-financial-inequality movement in its early days.

City lawyers called the ruling proper. [..]

A legal group representing the protesters said it was considering further action.
'Going up Against a Beast': Wisconsin Workers Rise to Fend Off GOP Attack
'Right-to-work legislation is part of a national anti-worker agenda that won't bring one job to our state or help a single family put food on the table.'

State and national labor leaders rallied in the Wisconsin State Capitol on Tuesday, ahead of a day-long committee hearing on a so-called 'right-to-work' bill, which undermines collective bargaining by allowing workers to opt-out of paying the costs of union representation.

Wisconsin Republicans, who have expanded their majority in the state legislature since the last labor showdown in 2011, called a surprise "extraordinary session" late last week in an attempt to fast-track the bill. Anti-union Gov. Scott Walker, a potential Republican presidential candidate, said he would sign the legislation if it reached his desk.

The Center for Media and Democracy revealed last week that the Wisconsin measure is taken word-for-word from American Legislative Exchange Council (ALEC) model legislation.
Egyptian Minister Urged Use of Automatic Weapons Against Protesters
Leaked broadcast on Al Jazeera allegedly shows interior minister instructing police forces on crowd control techniques ahead of major 2014 protest

An Egyptian minister has been exposed encouraging the country's police force to use "automatic weapons" against protesters in a recording broadcasted by the Qatari-owned Al Jazeera news network on Tuesday.

According to reports, a voice attributed to Egyptian interior minister Mohamed Ibrahim is heard speaking at a meeting of Egypt's Central Security Force ahead of a major protest on November 28, 2014, during which hundreds of activists were arrested. In the recording, he calls for "decisiveness in confronting" protesters. [..]

The alleged leak comes amid an ongoing and brutal crackdown on dissent on the part of the Egyptian government, including the detainment and ongoing trial of three Al Jazeera journalists. Two of the men, Mohamed Fahmy and Baher Mohamed, remain in Egypt but were recently released on bail while the third, Peter Greste, was deported to Australia earlier this month.
Austerity's Hold Proves Stubborn as Eurogroup Accepts Greek Plan
Greek leadership holds cabinet meeting to discuss reform package as Eurogroup weighs proposals that would coincide with four-month loan extension

The group of 19 European finance ministers, known as the Eurogroup, have accepted a set of proposals set forth by the Syriza-led government of Greece on Tuesday, paving the way for a four-month extension of loan assistance and the end to a tense round of negotiations in which the new leftist government in Athens attempted to break free from the most harsh austerity policies inflicted upon the nation's people by Europe's elite financial forces.

The Associated Press reports:

Tuesday's deal comes just days before Greece's 240 billion-euro ($270 billion) bailout program expires and is aimed at buying time for both sides to agree on a longer-term deal to ease the burden of the bailout loans. Greece will, in all likelihood have to negotiate a new financial agreement with its creditors to see it past June, when big bond repayments are due.

"The three institutions agreed to start the process with this," eurogroup president Jeroen Dijsselbloem said on RTL television. "They thought it was a serious enough list and all the countries have just agreed with that in the meeting so we can start."

The extension must now be approved by some national parliaments, including Germany's, before midnight Saturday.

Stock markets across the continent rose on news of the announcement, though members of Syriza's most ardent progressive faction are reportedly seething over aspects of the deal.
Must Read Blog Posts
Your Weekly Oliver: Tobacco Deaths, "Trade" Courts (and a Stray Obama Thought) Gaius Publius, Hullabaloo
Over Easy: Killing the messenger cmaukonen, FDL
Hundreds of Top Secret Documents from World's Spy Agencies Leaked Kevin Gosztola, FDL The Dissenter
U.S. Army Claims to Be Full of Liars David Swanson, MyFDL
FBI Now Holding Up Michael Horowitz' Investigation into the DEA Marcy Wheeler, emptywheel
Bibi Lied to UN in 2012, Likely to Lie to US Next Week Jim White, emptywheel
Former FBI Director Defends Metadata Collection Jana Winter, The Intercept
Mathew D. Rose: Greece – Dead Man Walking Yves Smith, naked capitalism
The BBC Dismisses a Real Greek Economist as a Sexy "Ideologue" William K. Black, New Economic Perspectives
Why "Citizenfour" Deserved Its Oscar Amy Davidson, The New Yorker
Virginia Lawmakers Attempting To Reform State's Asset Forfeiture Debacle By Pushing For A Conviction Requirement Tim Cushing, Techdirt
NSA Director: If I Say 'Legal Framework' Enough, Will It Convince You Security People To Shut Up About Our Plan To Backdoor Encryption? Mike Masnick, Techdirt
Your Moment of Zen