Welcome to The Breakfast Club! We're a disorganized group of rebel lefties who hang out and chat if and when we're not too hungover we've been bailed out we're not too exhausted from last night's (CENSORED) the caffeine kicks in. Join us every weekday morning at 9am (ET) and weekend morning at 10:30am (ET) to talk about current news and our boring lives and to make fun of LaEscapee! If we are ever running late, it's PhilJD's fault.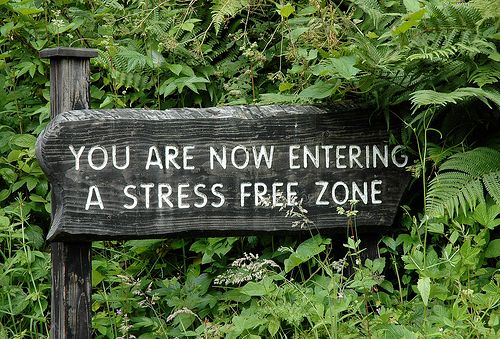 This Day in History
South Africa frees Nelson Mandela; Allied leaders in the last months of World War II sign the Yalta accords; Ayatollah Khomeini's followers seize power in Iran; inventor Thomas Edison born.
Breakfast Tunes
Something to Think about over Coffee Prozac
You can tell more about a person by what he says about others than you can by what others say about him.
Breakfast News
Jon Stewart Leaving 'The Daily Show'
Jon Stewart will step down as host of 'The Daily Show,' he announced during Tuesday night's taping. Comedy Central confirmed the news in a tweet.

Stewart has been at the helm of the beloved satirical news program for over 15 years. He will continue hosting the program until later this year.

According to a tweet from CBS News, Stewart told fans he had felt "restless."

"For the better part of two decades, we have had the incredible honor and privilege of working with Jon Stewart," Comedy Central said. "His comedic brilliance is second to none." Read their full statement here.
Obama Seeks Broad Powers to Wage Geographically Limitless War On ISIS
Analysts raise alarm at presidential proposal for congressional authorization, which would allow for further troop deployments and years of intervention

President Barack Obama is seeking broad congressional authorization for the U.S.-led war on ISIS that would allow for further deployments of ground troops, years of intervention, and geographically limitless military operations, according to media reports on Tuesday.

The war has already been waged for six months without a congressional vote or meaningful debate. While Obama has previously claimed that such authorization is not required, he appeared to diverge from this line in his State of the Union address last month. [..]

At a closed meeting on Tuesday, White House Chief of Staff Denis McDonough and White House counsel Neil Eggleston met with Senate Democrats to discuss the key stipulations of the war authority Obama is seeking, ABC reports.

The information revealed to the media so far indicates Obama is pushing for broad-and potentially global-war-making authority.

Analysts are already raising the alarm over the potential implications.
HSBC could yet be prosecuted over tax-dodging scheme, warns Loretta Lynch
Obama's nominee for attorney general negotiated a deal with HSBC two years ago that saw it avoid criminal charges but Lynch says DoJ still has powers to act

Barack Obama's nominee for attorney general, Loretta Lynch, has warned that HSBC could be prosecuted over tax evasion connected to its Swiss subsidiary, despite the controversial agreement she negotiated with the bank two years ago.

In her first remarks since the Guardian and other media obtained a huge cache of leaked data from HSBC Switzerland, Lynch said the Department of Justice would not be constrained from bringing tax evasion charges against the bank if there were sufficient evidence.

The leaked files from HSBC's Swiss subsidiary show how the bank colluded with some clients to conceal billions of assets from domestic tax authorities across the world. Lynch, who has yet to be confirmed by the Senate, is under pressure to explain what action the DoJ has taken since obtaining the data leak five years ago.
US prosecutors weigh criminal charges against HSBC as Elizabeth Warren turns up the heat
Massachusetts senator Elizabeth Warren calls on Department of Justice to 'come down hard' on HSBC if beleaguered bank is found to have colluded with tax evaders

The US Department of Justice is considering bringing criminal charges against HSBC and its executives as part of its investigation into whether the bank's Swiss subsidiary helped US clients evade taxes.

Democratic senator Elizabeth Warren called on prosecutors to "come down hard" on HSBC if the bank is found to have colluded with tax evaders on Tuesday.

Her intervention came as US government officials with knowledge of the DoJ's investigation provided the Guardian with new details about the inquiry.
Federal judge to rule on Alabama same-sex marriage standoff Federal judge to rule on Alabama same-sex marriage standoff
Judge will hear arguments on Thursday after Alabama's chief justice ordered a stay on marriage licenses in defiance of a supreme court ruling

A federal judge agreed to hear arguments on Thursday brought by same-sex couples in Alabama where the state's chief justice ordered local judges to refuse to issue licenses in defiance of a supreme court ruling, as more courthouse on Tuesday allowed the ceremonies.

Alabama is the 37th state to allow same-sex marriage, but on Tuesday some county judges were still refusing to abide by the higher court rulings. A federal judge scheduled a hearing for Thursday on a request by four same-sex couples who were denied marriage licenses in Mobile County on Monday. The couples are asking the judge to order local officials to begin issuing marriage licenses to same-sex couples.
Clinton foundation received up to $81m from clients of controversial HSBC bank
The charitable foundation run by Hillary Clinton and her family has received as much as $81m from wealthy international donors who were clients of HSBC's controversial Swiss bank.

Leaked files from HSBC's Swiss banking division reveal the identities of seven donors to the Bill, Hillary and Chelsea Clinton Foundation with accounts in Geneva. [..]

Hillary Clinton has expressed concern over growing economic inequality in the US and is expected to make the issue a cornerstone of her widely anticipated presidential campaign in 2016. However, political observers are increasingly asking whether the former secretary of state's focus on wealth inequality sits uncomfortably with the close relationships she and her husband have nurtured with some of the world's richest individuals.
New Report on Lynching Reveals Sinister Legacy of 'Racial Terrorism' in America
Capital punishment and current racial injustice in US are 'direct descendants of lynching'

Capital punishment and ongoing racial injustice in the United States are "direct descendents" of lynching, charges a new study, which found that the pre-World War II practice of "racial terrorism" has had a much more profound impact on race relations in America than previously acknowledged.

The most comprehensive work done on lynching to date, the investigation unearthed a total of 3,959 racially-motivated lynchings during the period between Reconstruction and World War II, which is at least 700 more killings than previously reported.

The report, Lynching in America: Confronting the Legacy of Racial Terror (pdf), published Tuesday by the legal nonprofit Equal Justice Institute (EJI), culminates the group's multi-year investigation into lynching in twelve Southern states (Alabama, Arkansas, Florida, Georgia, Kentucky, Louisiana, Mississippi, North Carolina, South Carolina, Tennessee, Texas, and Virginia) during that period.
John Kiriakou: Blowing Whistle on Bush-Era Torture 'Was Worth It'
Whistleblower, who's now serving remainder of 30-month sentence at home, told Democracy Now! that 'entire torture program was approved by the president himself.'

Former CIA agent John Kiriakou said Monday that the Bush-era torture program "was approved by the president himself" and that the two years he spent behind bars for blowing the whistle on that program was worth it.

Kiriakou was sentenced to 30 months in prison in 2013 after pleading guilty to releasing the name of an officer implicated in a CIA torture program to the media and violating the Intelligence Identities Protection Act. He was released from federal prison last week and is serving out the remainder of his sentence at home.

He is the only government employee who has gone to jail in connection with the torture program-a fact attorney Jesselyn Radack has called "a miscarriage of justice" and which Kiriakou said makes him feel like he's "in the Twilight Zone sometimes."

In an interview with Democracy Now!, Kirikou said he was convinced about the reason for his imprisonment: "My case was about blowing the whistle on torture."
Antidote to Growing Inequality = Universal Healthcare: World Health Organization Head
'We have to evict private insurers and other profiteers from our healthcare system,' says U.S. doctor and single-payer advocate.

Providing universal health coverage is a key way to address increasing global inequality, the head of the World Health Organization said Tuesday.

WHO Director-General Margaret Chan made the comment-which echoes previous comments she's made-during a keynote address on the first of a two-day conference on universal health coverage taking place in Singapore.

"Universal health coverage is one of the most powerful social equalizers among all policy options. It is the ultimate expression of fairness," Agence France-Presse quotes her as saying.

Achieving such coverage demands "deliberate policy decisions," she said, adding, "At a time when policies in so many sectors are actually increasing social inequalities, I would be delighted to see health lead the world towards greater fairness in ways that matter to each and every person on the planet."
Brian Williams Suspended From NBC for 6 Months Without Pay
Brian Williams, the embattled NBC news anchor whose credibility plummeted after he acknowledged exaggerating his role in a helicopter incident in Iraq, was suspended for six months without pay, the network said Tuesday night.

"This was wrong and completely inappropriate for someone in Brian's position," Deborah Turness, the president of NBC News, said in an internal memo. Lester Holt will continue to substitute for Mr. Williams now, the network said.

His departure culminated a rapid and startling fall from grace for Mr. Williams, who at age 55 was the head of the highest-rated evening news show, the winner of top industry accolades, a coveted speaker at dinners and panels and a frequent celebrity guest on entertainment shows.
Must Read Blog Posts
How Big Pharma Markets to Doctors TMC, The Stars Hollow Gazette
'A Challenge Against Insanity': Texas & the Abuse of Solitary Confinement in Prisons Kevin Gosztola. FDL The Dissenter
U.S. Dumps Massive Load of Weapons and Ammunition in Lebanon Peter Van Buren, FDL
Ed Markey And How Your Car May Be A Spy Charles P. Pierce, Esquire The Politics Blog
Overcoming Systemic Voter Disempowerment with a System Changing Technology letsgetitdone, Corrents
Brian Williams' War Porn & the Bigger, More Pathetic Picture libbyliberal, Corrente
The Problem With Market Definitions Ed Walker aka masaccio, emptywheel
Sending weapons to Ukraine will soon be irrelevant gjohnsit, caucus99percent
Oil Prices Have Been Manipulated Big Al, caucus99percent
Court Rejects EFF's Arguments Over NSA Internet Surveillance Mike Masnick, Techdirt
Terrorized Into Irrationality: UK Police Demand Names of Charlie Hebdo Supporters Glyn Moody, Techdirt
Your Moment of Zen