Welcome to The Breakfast Club! We're a disorganized group of rebel lefties who hang out and chat if and when we're not too hungover we've been bailed out we're not too exhausted from last night's (CENSORED) the caffeine kicks in. Join us every weekday morning at 9am (ET) and weekend morning at 10:30am (ET) to talk about current news and our boring lives and to make fun of LaEscapee! If we are ever running late, it's PhilJD's fault.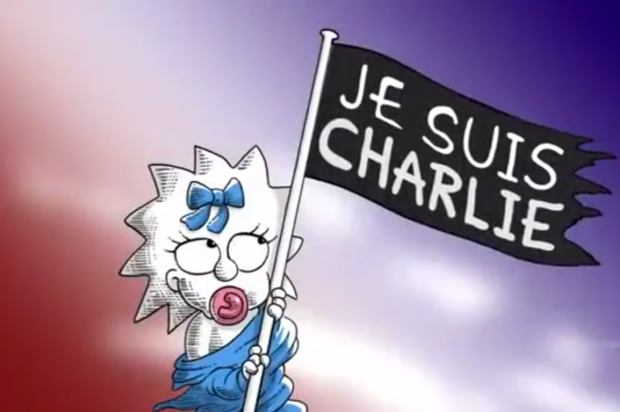 This Day in History
Hubert Humphrey dies; Japan apologizes for WWII Korean sex slaves; L. Douglas Wilder becomes America's first elected black governor; J'accuse published.
Breakfast Tunes
Breakfast News
Reporter Will Not Be Called to Testify in Leak Case
Legal Fight Ends for James Risen of the New York Times

James Risen, a New York Times reporter, will not be called to testify at a leak trial scheduled to begin this week, lawyers said Monday, ending a seven-year legal fight over whether he could be forced to identify his confidential sources.

The Justice Department wanted Mr. Risen to testify at the trial of Jeffrey Sterling, a former C.I.A. officer charged with providing him details about a botched operation in Iran that was intended to disrupt that country's nuclear program. Mr. Sterling had raised concerns inside the government about the program, and prosecutors suspect he took those concerns to Mr. Risen, who described the program in his 2006 book, "State of War."
Anonymous Hackers Target Jihadist Twitter Accounts And Websites: Nine Down
Anonymous has its own way of engaging in the war on terror. The hacktivist group known for using its skills for social justice is taking down jihadist websites — about 10 so far — in retaliation for the terrorist attacks in Paris last week that left 17 dead. Twelve of those deaths were journalists for the French satirical magazine Charlie Hebdo, and five were customers at a kosher market.

In the campaign dubbed #OpCharlieHebdo, the group took its first victim on Saturday night – crashing jihadist forum Ansar al Haqq and redirecting it to search engine Duck Duck Go.

The forum is still offline as of Monday, and the hacker group named 14 other websites that it will target on Pastebin as part of the #OpCharlieHebdo initiative. Currently, nine of the 14 sites it named have been taken down.
First Charlie Hebdo cover since deadly attack depicts prophet Muhammad
Prophet shown shedding a tear and holding up a sign reading 'Je suis Charlie' in latest edition of Parisian satirical magazine

The front cover of Wednesday's edition of the French satirical magazine Charlie Hebdo, the first since last week's attack on its offices which left 12 people dead, is a cartoon of the prophet Muhammad.

The cover shows the prophet shedding a tear and holding up a sign reading "Je suis Charlie" in sympathy with the dead journalists. The headline says "all is forgiven".
Oil Prices Fall to Lowest Since 2009
Oil prices took another sharp turn downward on Monday to levels not seen since the depths of the 2009 recession. Several international banks predicted even lower prices later this year because of an oversupplied global crude market.

The latest daily downward spiral of more than 5 percent has brought several crude oil benchmarks down by more than 55 percent since June in one of the fastest drops ever for the volatile commodity.

The drop came even as Venezuela and Iran coordinated their efforts to persuade OPEC to cut production; Canadian Natural Resources, a major global producer, announced deep investment cuts; and American companies dropped their rig drilling count at quickening speed.
NYPD commissioner 'routinely rejected' sanctions against chokehold officers
New York City's longest-serving police commissioner, Ray Kelly, "routinely rejected" recommendations for disciplinary action against police officers who carried out banned chokeholds on civilians, and offered no explanation for dismissing the findings of the city's independent police watchdog, a stinging report has found.

The office of the inspector general (OIG) for the NYPD published its findings on 10 substantiated chokehold cases occurring between 2008 and 2012, which was commissioned following the death of the unarmed African American Eric Garner in July last year.

The report found that in each of the cases for which Kelly held final disciplinary recommendation powers, he lowered the penalty on the offending officer recommended by the Civilian Complaint Review Board (CCRB) and in two cases said there should be no penalty at all.
Elizabeth Warren's big victory: Investment banker withdraws Treasury nomination (but there's a catch)
Investment banker Antonio Weiss has withdrawn his nomination to a senior Treasury Department post, in a major victory for Massachusetts Sen. Elizabeth Warren, who led the charge against Weiss' nomination, Politico reported Monday. However, Weiss will join the Treasury Department as a counselor to Secretary Jacob Lew.

Weiss, the head of global investment banking at Lazard and a major contributor to Democratic causes, was President Obama's nominee to serve as undersecretary of the Treasury for domestic finance. In a letter to Obama, the erstwhile nominee requested that his nomination not be re-submitted, citing his desire not to be a distraction to the Obama administration. [..]

In lieu of seeking confirmation to the domestic finance post, Weiss will advise Lew on domestic and international economic policy issues. He wrote that the position "will allow me to begin serving immediately in support of the Administration's efforts to foster broad-based economic growth and ensure financial reform that protects consumers and reduces the likelihood of future financial crises."

Weiss' new role will not require Senate confirmation.
'Something Momentous is Happening': Hundreds of Stanford Professors Call For Full Fossil Fuel Divestment
Hundreds of Stanford University professors published an open letter on Sunday demanding that the university divest the entirety of its holdings from all fossil fuel companies.

"If a university seeks to educate extraordinary youth so they may achieve the brightest possible future, what does it mean for that university simultaneously to invest in the destruction of that future?" asks the letter addressed to university president John Hennessy and the school Board of Trustees.

Coming in the wake of the May 2014 Board of Trustees announcement that the school would not invest in publicly traded coal companies-a decision the university faculty praised for setting a "precedent of responsibility and integrity"-the letter reasons: "Given that the university has signaled its awareness of the dangers posed by fossil fuels, what are the implications of Stanford's making only a partial confrontation with this danger?"
South Dakota same-sex marriage ban struck down by federal judge
A federal judge struck down South Dakota's same-sex marriage ban on Monday, in a "detailed and powerful" move that LGBT advocates hoped would lead to a once-and-for-all ruling on the issue by the highest court in the United States.

The decision was immediately stayed pending a possible appeal in the eighth US circuit court of appeals, meaning same-sex marriages are still not permitted in the state.

Judge Karen Schreier ruled the state's ban is unconstitutional because it "deprives same-sex citizens of a fundamental right, and that classification is not narrowly tailored to serve a compelling state interest".
Iceland brewery makes beer using smoked whale testicles
Conservationists hit out at whaling industry's attempt to create market for its products as brewery produces fin whale testicle beer for Thorri festival

Icelandic brewery Stedji, which is producing the beer in time for the country's mid-winter festival, Thorri, said the Hvalur 2 beer was made with the testicles of fin whales – which are classified as endangered on the conservation Red List – smoked in a "traditional way" with dried sheep dung.

The move, which comes a year after the brewery launched a beer for Thorri containing whale meat, has angered conservationists who claimed the "dying" whaling industry in Iceland was trying to create markets for its products.
Must Read Blog Posts
Dianne Feinstein, Strong Advocate of Leak Prosecutions, Demands Immunity For David Petraeus Glenn Greenwald, The Intercept
It's not just Fox News: How liberal apologists torpedoed change, helped make the Democrats safe for Wall Street Thomas Frank, Salon
Midnight In Paris: The Universe Of Scorn

Charlie Pierce, Esquire's Politics Blog
A Technological Fix for Failing Democracies letsgetitdone, Corrente
f Bibi Wasn't Wanted, Maybe Obama Wasn't Either? Marcy Wheeler, emptywheel
Convicted 'Eco-Terrorist' Released From Prison After Discovery Of 'Thousands Of Pages' Evidence Withheld By The FBI Tim Cushing, Techdirt
Do Not Confuse Stupidity With Sedition driftglass
The Charlie Hebdo cartoons no one is showing you. Prognet, Daily Kos
On not understanding "Charlie:" Why many smart people are getting it wrong tekno2600, Daily Kos
NYPD Pouts And Refuses To Do Their Duty; Residents Split Between Applauding And Failing To Notice Timothy Geigner, Techdirt
Something to Think about over Coffee Prozac
We Must Cut Benefits So We Don't Have To Cut Benefits

Democrats can pull the freakout if they go there.

I said they can. I didn't say they will.
Moment of Zen