Welcome to The Breakfast Club! We're a disorganized group of rebel lefties who hang out and chat if and when we're not too hungover we've been bailed out we're not too exhausted from last night's (CENSORED) the caffeine kicks in. Join us every weekday morning at 9am (ET) and weekend morning at 10:30am (ET) to talk about current news and our boring lives and to make fun of LaEscapee! If we are ever running late, it's PhilJD's fault.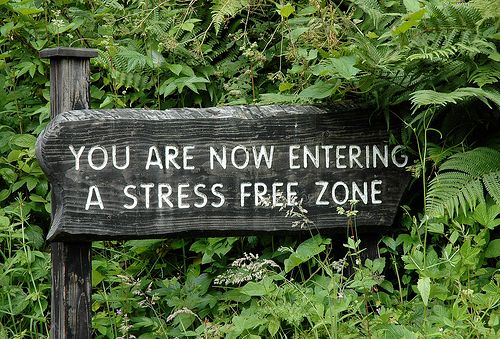 This Day in History
Former U.S. President Richard Nixon is born, Howard Hughes identifies fake biography, Unmanned probe lands on moon, the Phantom of the Opera becomes the longest running Broadway show.
Breakfast Tunes
Something to Think about over Coffee Prozac
"I'd rather die on my feet than live on my knees"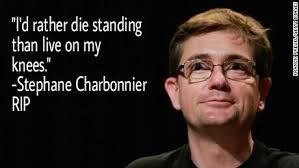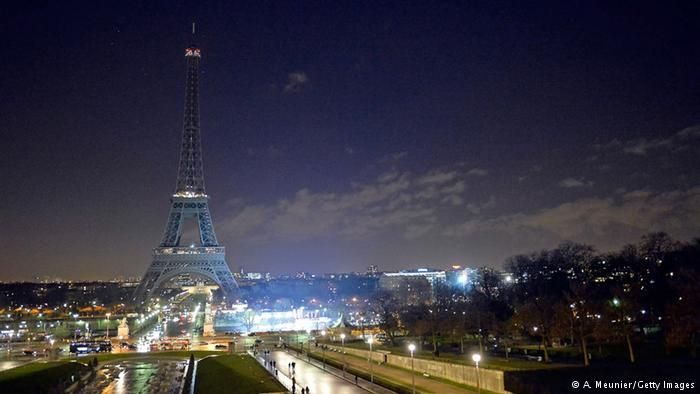 Breakfast News
As France Mourns for Charlie Hebdo, Calls For Unity and Understanding
'If this attack is allowed to feed discrimination and prejudice, it will be playing straight into the hands of extremists whose clear aim is to divide religions and societies.'

As people across France and around the world mourn the death of the twelve people killed at the offices of the satirical weekly magazine Charlie Hebdo in Paris on Wednesday, and a massive manhunt continues for those thought responsible for the armed attack, a global conversation has emerged around the issues of religious sensibilities, freedom of expression, and violent extremism. [..]

Meanwhile, the suspected role that Charlie Ebdo's irreverent treatment of Islamic figures, including the Prophet Mohammed, may have played in provoking the murder of some of France's most recognized cartoonists has quickly taken over the media landscape and the global conversation about religion, freedom of speech, and violence.

Evidence of anti-Islamic backlash was already evident in France as reports have begun to appear about attacks on mosques in several areas.
Charlie Hebdo killings condemned by Arab states – but hailed online by extremists
Supporters of Isis praise attack, but many Arabic Twitter users point out magazine also satirised Jews, Christians and Buddhists

Arab governments and Muslim leaders and organisations across the world have condemned the deadly attack in Paris, but it was praised by jihadi sympathisers who hailed it as "revenge" against those who had "insulted" the prophet Muhammad.

Saudi Arabia called it a "cowardly terrorist attack that was rejected by the true Islamic religion". The Arab League and Egypt's al-Azhar university – the leading theological institution in the Sunni Muslim world – also denounced the incident in which masked gunmen shouted "Allahu Akbar" – "god is great " in Arabic.

Iran, Jordan, Bahrain, Morocco, Algeria and Qatar all issued similar statements.
Groups Demand End to 'Inhumane Punishment' of Saudi Dissident
Human rights watchdogs say Saudi officials can still spare blogger Raif Badawi 'this barbaric cruelty'

Saudi Arabian activist and dissident Raif Badawi, who was sentenced to 10 years in prison in 2014, is scheduled to receive the first 50 of 1,000 public lashes on Friday in the city of Jeddah in what human rights advocates say is part of a larger trend of crackdowns on free speech and criticism of the Saudi kingdom since the Arab Spring uprising in 2011.

Badawi, a father of three, was convicted in 2013 by a lower court of "insulting Islam" and other crimes of dissent based on his participation with the Liberal Saudi Network, an online forum he helped to create. Originally sentenced to seven years in prison and 600 lashes, his punishment was increased last May following an appeal. He was also ordered to pay a fine of 1m Saudi riyals ($266,000) and will be banned from traveling or using electronic media for another decade after his prison term.
'Everything is Awesome'? Not So Much for Middle Class, Says Warren
Despite positive economic indicators, 'America's middle class is in deep trouble,' says progressive senator

"For more than thirty years, too many politicians in Washington have made deliberate choices that favored those with money and power," Sen. Elizabeth Warren (D-Mass.) said at the AFL-CIO's first National Summit on Raising Wages, held Wednesday in Washington, D.C.

But by raising the minimum wage, supporting organized labor, breaking up big banks, and rejecting corporate-friendly trade deals and tax codes, it is possible to "un-rig the system," she said. [..]

It's true, she said, that the stock market is rising, corporate profits and GDP are up, unemployment numbers are low, and inflation is dropping. "But if you work at Walmart, and you are paid so little that you still need food stamps to put groceries on the table, what does more money in stockholders' pockets and an uptick in GDP do for you?" Warren asked.
Raising Hopes, FCC Chairman Signals Stronger Stance on Net Neutrality Protections
Speaking at tech conference, Tom Wheeler appears to be following progressive call for reclassification

Federal Communications Committee chairman Tom Wheeler indicated on Wednesday that he would support some of the strongest net neutrality reforms when the committee meets again next month-including, it seems, the reclassification of the internet as a public utility under Title II of the Federal Communications Act.

Speaking at the CES technology conference in Las Vegas, Nevada on Wednesday, Wheeler dismissed the most common industry arguments that reclassification would discourage service providers from upgrading their network systems or stifle business and innovation. ISPs and cable companies like Comcast and Verizon have strongly objected to reforms pushed by net neutrality supporters.
NAACP Vows Not To Be Deterred After Bomb Detonates Outside Offices
A homemade bomb detonated on Tuesday at the NAACP chapter offices in Colorado Springs, Colorado, the FBI said. [..]

Henry Allen, Jr., president of the NAACP chapter, said the organization would not call the bombing a hate crime without further information-but that it would not be deterred from its civil rights work, either.

"We believe in civil rights for all, and really we won't work in fear and we won't be deterred," Allen told the Gazette. "We'll move on. This won't deter us from doing the job we want to do in the community."
Tamir Rice shooting: Cleveland police handcuffed sister as 12-year-old lay dying
Surveillance footage shows Cleveland police officers roughly treating Rice sister and ignoring wounded 12-year-old they shot after mistaking his toy for a gun

The 14-year old sister of Tamir Rice was pushed to the ground, handcuffed and then shoved into the back of a patrol car as her 12-year-old brother lay dying after being shot by a Cleveland police officer who mistook his toy gun for a real one.

Extended video footage of the incident, released on Thursday, was captured by a surveillance camera at the Cudell Recreation Center, where Tamir Rice was shot on 22 November. The footage was obtained by the Northeast Ohio Media Group (NOMG). The media group reported that city officials had initially refused to release the video.
Groundbreaking Study Confirms: We Must Leave Fossil Fuels "In the Ground"
A groundbreaking new study is confirming what green campaigners have long argued: in order to stave off climate disaster, the majority of fossil fuel deposits around the world-including 92 percent of U.S. coal, all Arctic oil and gas, and a majority of Canadian tar sands-must stay "in the ground."

The research is a boost to world-wide green campaigns, from the bid to stop the Keystone XL pipeline to grassroots protest against Arctic drilling.

The new findings were published in the journal Nature and authored by Christophe McGlade and Paul Ekins, both of whom hail from the University College London.
As Australia Battles Worst Wildfires in Decades, Call for Abbott to Act on Climate
Firefighters in southern Australia continued to battle on Tuesday what are said to be the nation's worst wildfires in decades.

Efforts to contain the fires, which have raged for days, come as Australia's Bureau of Meteorology stated that 2014 marked the country's third-warmest calendar year since records began in 1910.

The fires in South Australia have swept through at least 150 miles, destroying dozens of homes, sending over 20 people to the hospital, forcing thousands to flee, and killing scores of pets and livestock.
Pesticide Industry Seeks to Leverage Power Through EU-US Trade Deal
The pesticide industry is leveraging its power to push forth a proposal for a pending EU-US trade deal that would weaken standards and put the environment and human health at risk, according to a new report.

The analysis (pdf) by the Washington, DC- and Geneva-based Center for International Environmental Law (CIEL) looks at recommendations (pdf) from pesticide lobby groups CropLife America and the European Crop Protection Association (ECPA) to negotiators for the Trans-Atlantic Trade and Investment Partnership (TTIP) to align regulatory standards by lowering them to US levels rather than increasing them to the stronger safeguards in EU.

The proposal from CropLife America and ECPA, groups that represent the interests of BASF, Bayer, Dow, DuPont, Monsanto, and Syngenta, states: "A harmonized risk assessment framework for pesticide regulation is necessary to ensure the highest level of consumer and environmental protection, while promoting international trade, creating jobs, and enhancing social and economic viability of the EU and the US."
US 2024 Olympics bid: Boston named as candidate city
The US Olympic Committee has announced that Boston will be the US's chosen bid city for the 2024 Summer Games. [..]

USOC received bids from Los Angeles, Boston, San Francisco and Washington DC to go forward as the US choice for 2024. Rome has already said it will bid for the Games, with Istanbul, Paris, Johannesburg and Melbourne among the other global cities to have shown an interest.
Must Read Blog Posts
Sickening: Police & Surveillance State Apologists Leap At Charlie Hebdo Opportunity To Advocate For More Spying, Less Freedom Mike Masnick, Techdirt
UK Bill: Nursery Staff Must Let Us Know When Toddlers Are At Risk For Becoming Terrorists Timothy Geigner, Techdirt
Michael Brown Sr. and the Agony of the Black Father in America John H. Richardson, Esquire
Journalists, Former Inmates Sue to Block Pennsylvania Law Which Could Be Used to Silence Them Kevin Gosztola, FDL The Dissenter
Snowden: NSA Making Cyberattacks On US More Likely And Costly DSWright, FDL News Desk
and Criminalizing Online Speech, Social Media Peter Van Buren, FDL
Pentagon Slowly Coming to Realization That There Might Possibley Be Civilian Deaths from Airstrikes On ISIS Jim White, emptywheel
The Opening Day of the Reign of the Morons

TMC, The Stars Hollow Gazette
How It's Done – Cops Bring Notre Dame's "I Can't Breathe" Basketball Team Back Into Line Gaius Publius, Gaius Publius, Hullabaloo
Who Said It? John Cole, Balloon Juice