Welcome to The Breakfast Club! We're a disorganized group of rebel lefties who hang out and chat if and when we're not too hungover we've been bailed out we're not too exhausted from last night's (CENSORED) the caffeine kicks in. Join us every weekday morning at 9am (ET) and weekend morning at 10:30am (ET) to talk about current news and our boring lives and to make fun of LaEscapee! If we are ever running late, it's PhilJD's fault.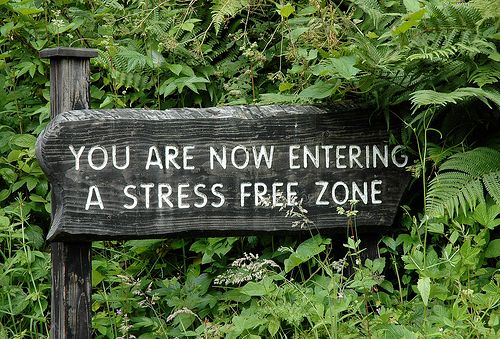 This Day in History
Space Shuttle Challenger explodes; Sir Francis Drake dies; Cuban revolutionary Jose Marti born; Vince Lombardi named Packers' head coach.
Breakfast Tunes
Something to Think about over Coffee Prozac
Wanker of the Day
Stupid Shit by LaEscapee
Breakfast News
US north-east begins to dig out as Juno continues to pummel New England
Storm spared New York City to the ire of many residents but dumped upwards of 2ft on Long Island and many areas of New England, including hard-hit Nantucket

everal New England states remained under blizzard warnings on Tuesday evening, as stretches of the Atlantic coast from Long Island to Boston dug out from 30in of snow dumped by a powerful winter storm.

The National Weather Service (NWS) warned of high winds and heavy snowfall in eastern Maine, Rhode Island, Massachusetts and New Hampshire until Tuesday evening. Rhode Island and New Hampshire closed state offices and remain under a state of emergency, an unusual step for the northerly states. [..]

Nantucket, an island of 12,800 people 30 miles off mainland Massachusetts, was particularly hard hit. Most residents were left without power Tuesday afternoon amid persistent flooding and high winds. Gusts of up to 78mph were recorded during the heart of the storm, from Monday night into Tuesday morning. It's unclear how many homes might have been damaged on the island.
US Drone Kills Sixth Grade Boy in Yemen, says Human Rights Group
Mohammed Saleh Qayed Taeiman, described as 'a normal kid,' killed four years after father and brother were both killed in 2011 drone strike

A sixth grade Yemeni boy was among the three victims killed by a U.S. drone strike on Monday, a human rights group has said.

The alleged CIA strike, which marked the first reported U.S. drone strike in Yemen this year, came just two days after U.S. military officials announced that the drone campaign would not by deterred by ongoing unrest in the region.

According to reports, the three victims were killed while traveling in a vehicle in central-southern Yemen near the Hareeb, Shabwa-Mareb border.
Amid White House Push for Fast Track, Digital Rights Groups Mount Call for Opposition
Groups urge Sen. Wyden to stand up for transparency, say trade deals threaten Internet users' rights

As the Obama administration continues its push for Fast Track trade authority, a group of digital rights groups on on Tuesday urged the Ranking Member of the Senate Finance Committee to stand up for transparency and Internet users by opposing the process.

Fast Track, also called Trade Promotion Authority (TPA), can push a trade deal's passage through Congress by giving the president executive power to negotiate deals without Congressional consultation and then gives the body only an up or down vote on the deal.

President Obama has been doubling down on his effort to push forth Fast Track as the administration continues negotiations on two major trade deals- the Trans-Pacific Partnership (TPP) and the Transatlantic Trade and Investment Partnership (TTIP).
Buyers Beware: New Grocery Merger Creates Mammoth That Puts 'Stranglehold on Consumers'
The U.S. Federal Trade Commission announced on Tuesday it has approved the $9.2 billion merger of Safeway Inc. and Albertsons

The U.S. Federal Trade Commission announced on Tuesday it has approved the $9.2 billion merger of Safeway Inc. and Albertsons, clearing the way for the creation of the country's third largest grocery retailer (behind Walmart and Kroger) and, according to critics, leaving consumers vulnerable at a time of poverty, low wages, and food insecurity.

The Commission green-lighted the merger after the companies agreed to sell 168 of their stores. FTC Chairwoman Edith Ramirez claimed in a statement that the sales alleviate any concerns that the merger will lead to higher prices. "This settlement will ensure that consumers in those communities continue to benefit from competition among their local supermarkets," she said.
US Engaged in Massive Car Spying Program
Documents obtained by ACLU reveal vast expansion of DEA's license plate reader database

The Drug Enforcement Administration (DEA) operates a massive secret government database that tracks the movement of motorists across the country, documents reveal.

The documents, obtained by the American Civil Liberties Union through the Freedom of Information Act, cast further light on the scope of government surveillance and raise significant privacy concerns, the organization says.

At issue is the DEA's national license plate reader program, which began aimed at vehicles in states along the Mexico border, ostensibly to fight drug trafficking.
NSA Began Warrantless Surveillance Without Congressional Approval
Newly declassified documents show intelligence agency spied on emails, phone calls before passage of surveillance act

The National Security Agency began its warrantless surveillance program without Congressional approval, spying on emails and phone calls of foreign targets months before the passage of the Protect America Act in August 2007, newly declassified documents show.

The documents were released to New York Times reporter Charlie Savage through a FOIA lawsuit. Savage reported on the new information Tuesday. They reveal two orders from May and August 2007 from federal judge Roger Vinson, who was then serving on the Foreign Intelligence Surveillance Court, allowing the NSA to carry out secret wiretaps and setting the course for newer, broader interpretations of the Foreign Intelligence Surveillance Act (FISA) that would allow the surveillance program to grow in scope and power for years.

Further, the documents show the ambiguous standards of the program that allowed it to stretch the court's definitions of "targets" and, at times, work backwards after a wiretap had been carried out to prove that probable cause requirements had been met.
Greek PM Alexis Tsipras unveils cabinet of mavericks and visionaries
New finance minister says debt negotiations will not continue with hated troika of technocrats representing foreign lenders

Greece's prime minister, Alexis Tsipras, has lined up a formidable coterie of academics, human rights advocates, mavericks and visionaries to participate in Europe's first anti-austerity government.

Displaying few signs of backing down from pledges to dismantle punitive belt-tightening measures at the heart of the debt-choked country's international rescue programme, the leftwing radical put together a 40-strong cabinet clearly aimed at challenging Athens's creditors.

In a taste of what lies ahead, Yanis Varoufakis, the flamboyant new finance minister, said on his way to the government's swearing-in ceremony that negotiations would not continue with the hated troika of officials representing foreign lenders.
Obama Proposal to Open Atlantic Waters to Oil and Gas Drilling Slammed As 'Horrible'
'Despite the continued rhetoric by the president, his administration continues to push us in the wrong direction of climate change.'

Despite the objections of environmental groups and local residents, the Obama administration is moving forward with plans to open up large swaths of federally owned waters off the Atlantic coast to oil and gas drilling.

The move was revealed by numerous media outlets, which cited anonymous sources, and is expected to be formally announced by the administration on Tuesday. The prospect of drilling in the Atlantic is widely unpopular with many concerned that it could bring a disaster, like BP's 2010 Deepwater Horizen spill, to the eastern seaboard. [..]

The proposal, which applies to leases from 2017 to 2022, will open up federal waters off the coasts of Virginia, North Carolina, and South Carolina. Areas of the Beaufort and Chukchi waters off of Alaska are expected to be excluded from oil and gas development.
Must Read Blog Posts
The Near-Collapse Of The World Economy: It Was Wall Street All Along Charles P. Pierce, Esquire's Politics Blog
Lost Document: International Scientific Commission Report on Bacterial Warfare During Korean War Jeff Kaye (aka valitan), FDL The Dissenter
How Torture Wins In the US Marketplace of Ideas Spocko, MyFDL
As GOP Targets Social Security, Arguments Raised To Expand It DSWright, FDL News Desk
DEA's Massive License Plate Tracking Program Spies on Millions of Americans, Helps Agents Seize Property Kevin Gosztola, FDL The Dissenter
The Sad Case of a Teen Convicted of Terrorism Peter Van Buren, FDL
What's Going On In Greece? Gaius Publius, Down With Tyranny
Hey Obama, Take your Nuclear Cooperation and Shove It Big Al, caucus99percent
Sharecropping joe shikspack, The Stars Hollow Gazette
Another casualty in the war on the mentally ill digby, Hullabaloo
Peek-a-boo, we spy you … again Tom Sullivan, Hullabaloo
Police Department Refuses To Release Use Of Force Policies Because 'Criminals Might Gain An Advantage' Tim Cushing, Techdirt
EU's 'Counter-Terrorism Co-ordinator' Finally Says It: Force Internet Companies To Hand Over Their Crypto Keys Glyn Moody, Techdirt
Why Deflated Footballs are a Big Problem for America Bob Goodwin, naked capitalism
Your Moment of Zen