Welcome to The Breakfast Club! We're a disorganized group of rebel lefties who hang out and chat if and when we're not too hungover we've been bailed out we're not too exhausted from last night's (CENSORED) the caffeine kicks in. Join us every weekday morning at 9am (ET) and weekend morning at 10:30am (ET) to talk about current news and our boring lives and to make fun of LaEscapee! If we are ever running late, it's PhilJD's fault.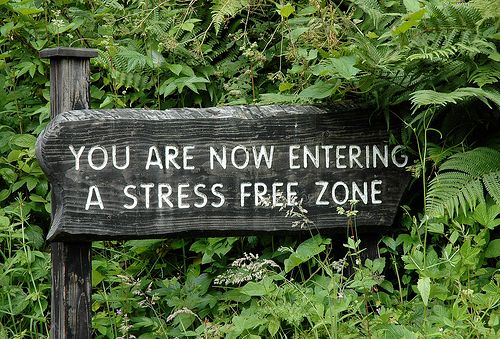 This Day in History
The Christmas poem "A Visit from St. Nicholas" is first published; Former Japanese premier Hideki Tojo is executed; Mormon religion founder Joseph Smith, Jr. is born; North Korea releases the 82 U.S. Seamen.
Breakfast Tunes
Breakfast News
North Korea suffers internet blackout – reports
Connectivity problems not immediately linked to US threats of retribution over Sony Pictures hacking

North Korea experienced sweeping and progressively worse internet outages extending into Monday, with one computer expert saying the country's online access went "totally down". The White House and the State Department declined to say whether the US government was responsible.

By Tuesdsay the US-based internet monitoring company Dyn said the country appeared to be back online. But "the question is whether it will return to the unstable fluctuations we saw before the outage" said Dyn spokesman Jim Cowie.
De Blasio urges New Yorkers to put politics aside in wake of NYPD shooting
In the wake of murders of two officers, commissioner Bill Bratton says response is 'reflective' of mood of some in the department and issue is becoming partisan

New York Mayor Bill de Blasio said Monday that it is time to "put aside political debates, put aside protests" in the wake of the murder of two NYPD officers in Brooklyn Saturday afternoon.

De Blasio, speaking to the Police Athletic League's annual Christmas lunch, said that instead it was time to focus on the mourning families, and he entreated people also to "take a moment, when you see a police officer, to thank them, to console them."

Earlier Monday, the mayor and his police commissioner, Bill Bratton, visited the families of officer Rafael Ramos and officer Wenjiun Liu, the two murdered NYPD officers.
Human rights groups call for special prosecutor to investigate CIA torture
The ACLU and Human Rights Watch say the offences amount to 'a vast criminal conspiracy' and are 'shocking and corrosive' to US democracy and credibility

Two of America's leading human rights organisations have written to the US attorney general, Eric Holder, calling on him to appoint a special prosecutor to investigate crimes committed under the CIA's interrogation and detention programme in the wake of 9/11.

The American Civil Liberties Union and Human Rights Watch issued the call as a joint response to the recently published report from the Senate intelligence committee that revealed the brutal extent of the CIA's use of torture in secret prisons across the world. The groups say the agency's rendition and treatment of terror suspects amounted to "a vast criminal conspiracy, under color of law, to commit torture and other serious crimes".

The lack of a full criminal investigation, the letter warns, "would contribute to the notion that torture remains a permissible policy option for future administrations; undermine the ability of the US to advocate for human rights abroad; and compromise Americans' faith in the rule of law at home".
U.S. FCC pauses Comcast-Time Warner merger review until January 12
U.S. Federal Communications Commission on Monday once again paused its review of the proposed $45 billion merger of Comcast Corp and Time Warner Cable Inc, citing delays in getting documents from Time Warner Cable.

The FCC is studying whether the merger, which would combine the two biggest U.S. cable companies, is in the public interest. It had self-imposed an informal 180-day countdown for the review, which will now be paused at day 104 until January 12.

The FCC said it learned this month that Time Warner Cable had improperly withheld more than 7,000 documents the regulators had requested, based on an "inappropriate claim of attorney-client privilege." The agency learned later that more than 31,000 requested documents were missing due to a vendor error.
Untested Ebola drug given to patients in Sierra Leone causes UK walkout
Use of amiodarone heart drug at Lakka centre in Freetown deemed 'reckless' by scientist as 14 medical staff withdraw over safety fears

Ebola patients at a treatment centre in Sierra Leone have been given a heart drug that is untested against the virus in animals and humans, a move that has been deemed reckless by one senior scientist and has prompted UK medical staff at the centre to leave.

A 14-strong team of British doctors, nurses and paramedics stopped working at the Lakka treatment centre in Freetown because of their concerns over what they considered the experimental and potentially dangerous use of the drug, and other safety issues.

The 22-bed treatment centre is run by Emergency, an Italian NGO set up by heart surgeon Gino Strada to bring world-class cardiac surgery to some of the poorest parts of Africa.
Obama picks Georgia prosecutor to fill deputy attorney general spot
Sally Yates is nominated for key role at Justice Department after handling several high-profile cases, including the Atlanta Olympics bomber investigation

President Barack Obama announced on Monday that he intends to nominate Sally Yates, a federal prosecutor for the Northern District of Georgia, to fill the second-highest ranking position at the US Justice Department.

[..]

The US Senate must vote to confirm Yates as deputy attorney general, but she will assume the job on an acting basis 10 January while her nomination is pending.

Yates is a close ally of outgoing the attorney general, Eric Holder, as well as the nominee to replace Holder, US attorney Loretta Lynch.
Advocates vow to fight Missouri abortion bill requiring father's consent
Reproductive rights supporters in Missouri have vowed to fight a proposed law that would force women seeking an abortion to obtain the father's permission in writing before a physician can perform the procedure.

A bill introduced this month by state representative Rick Brattin would add to what are already some of the most austere abortion restrictions in the US. Missouri enacted a 72-hour waiting period for abortions in October, and Brattin's bill would further require women to receive the written and notarized consent of a fetus' father before obtaining an abortion. The only exceptions, he says, would be rape and incest.
Oklahoma given go-ahead to resume executions
Request for injunction denied, allowing state to carry out four scheduled executions in early 2015

Oklahoma will be allowed to resume executions after a federal judge ruled on Monday that the state has learned from the bloody and prolonged death of Clayton Lockett.

District judge Stephen Friot denied a request for a preliminary injunction, meaning that executions are set to begin again in the state, which has four scheduled between 15 January and 5 March.

The state imposed a moratorium after Lockett, a 38-year-old convicted murderer, died on 29 April at the end of a botched 43-minute procedure that saw him strain and moan on the gurney in the state penitentiary.
Yosemite Falls come back to life thanks to California storms but drought persists
Yosemite National Park's famous waterfalls are cascading down the valley's towering cliffs despite one of the worst droughts in California's history.

Thanks to a handful of December storms that have hit the dry state, Bridalveil, Cascade and Yosemite Falls are living up to their reputation as some of the most beautiful natural wonders in the country.

At 2,425 feet, Yosemite Falls is one of the tallest in North America and comprises three separate waterfalls: Upper Yosemite Fall, Middle Cascades and Lower Yosemite Fall. The National Park Service has a webcam that shows latest conditions at Yosemite Falls.
George RR Martin offers to screen The Interview at his own cinema
The bestselling Game of Thrones author George RR Martin has offered to screen The Interview in his own independent cinema, in the wake of what he described as "a stunning display of corporate cowardice" from Sony and America's cinema chains.

After anonymous terrorist threats last week to target screenings of the film, in which James Franco and Seth Rogen play journalists attempting to assassinate North Korean leader Kim Jong-un, chains and distributors across America refused to show it. Sony then cancelled its 25 December theatrical release.
Must Read Blog Posts
NYC asks federal court to approve mass arrests of protesters Masoninblue, FDL
Before 'Enhanced Interrogations,' CIA Torture Architect Received Special Invite to FBI Academy Conference Jeff Kaye, aka valtin, FDL The Dissenter
Some Perspective as Officials Exploit Execution of NYPD Officers to Discredit Movement for Police Reform Kevin Gosztola, FDL The Dissenter
War Crimes Charges Filed in Germany Against Bush Gang TMC, The Stars Hollow Gazette
Anti-Capitalist Meetup: What's Really Behind US-Cuba Normalization? MrJayTee, The Stars Hollow Gazette
The CIA & NYPD: Perilous Insubordination In Our Democracy Charles P. Pierce, Esquire's Politics Blog
Put Up or Shut Up John Cole, Balloon Juice
What Does The Fox Say? (Zombie Goebbels Is Taking Notes Edition) Tom Levinson, Balloon Juice
Failure To Obtain Warrants Results In Suppression Of Evidence In Two Child Porn Cases Tim Cushing, Techdirt
After A Ten Year Nap The Government Wakes Up On Cramming, Finally Holds Big Carriers Accountable (Sort Of) Kurt Bode, Techdirt
Surprise: CIA-Appointed Panel Finds No Real Problem With CIA Spying On Senate Mike Masnick, Techdirt
Something to Think about over Coffee Prozac
We will never have true civilization until we have learned to recognize the rights of others.