Welcome to The Breakfast Club! We're a disorganized group of rebel lefties who hang out and chat if and when we're not too hungover we've been bailed out we're not too exhausted from last night's (CENSORED) the caffeine kicks in. Join us every weekday morning at 9am (ET) and weekend morning at 10:30am (ET) to talk about current news and our boring lives and to make fun of LaEscapee! If we are ever running late, it's PhilJD's fault.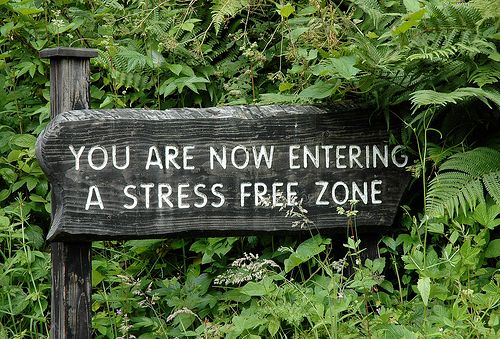 This Day in History
President Bill Clinton impeached; General George Washington opens camp at Valley Forge; Charles Dickens' novel "A Christmas Carol" is first published; Apollo 17 splashes down in the Pacific Ocean; 'The Music Man' opens on Broadway.
Breakfast Tunes
Farewell, Stephen. We'll meet again.
Breakfast News
EPA expected to issue new regulations for the disposal of coal ash
Six years after a catastrophic coal ash spill took out part of a Tennessee town, 10 months after a cascade of toxic grey sludge fouled a North Carolina river, the Obama administration is poised to unveil the first rules for the disposal of coal ash on Friday.

The new rules from the Environmental Protection Agency – issued in response to a lawsuit brought by Earthjustice and other campaign groups – will provide the first controls for the handling and storage of coal ash, the toxic waste left behind at coal-burning power plants known to contain arsenic, mercury and radioactive uranium.

But the campaign groups said they understood the EPA will stop short of designating coal ash as hazardous waste, and leave it up to the states to oversee its handling and disposal – resulting in much weaker controls.
US tries to strike deal with EU for immunity over online security breaches
The US is attempting to secure immunity from investigation for online security breaches by major US companies under negotiations between Washington and Brussels, according to leaked documents seen by the Guardian.

Such a deal would prevent US companies that were operating inside the EU from being prosecuted by regulators or law officers for data breaches or claims of negligence in the host country, forcing European governments to pursue cases in the US courts.

Public service unions said the Trade in Services Agreement (Tisa) talks in Geneva revealed how the US planned to protect homegrown businesses from regulations that might hinder their expansion into sensitive areas such as government data handling and healthcare.
Louisville votes in to increase minimum wage
Louisville has become the first city in the south to raise the minimum wage, joining 20 other local governments nationwide that have increased the hourly wage.

The Louisville Metro Council voted on Thursday night to raise the minimum wage to at least $9 per hour by 2017. The current federal minimum wage is $7.25.

The increase means workers earning the current minimum will get a 24% raise by 2017, and could earn $3,640 more per year before taxes if they work 40 hours per week.
Uber's Portland division to temporarily stop operations after being sued
Uber has agreed to stop operating in Portland for three months just days after the city sued the ride-sharing service for failing to comply with local laws.

It had been operating in areas around Portland, but only began offering rides in the Oregon city on Friday last week despite lacking an agreement with authorities over how it should be regulated.

A spokeswoman for the company said that Portland had agreed to let Uber resume operations after three months regardless of whether new regulations had been implemented.
Arizona sheriff disbands controversial immigration crackdown squad
An Arizona sheriff known for crackdowns on people living in the country without papers is giving up his last major foothold in immigration enforcement efforts that won him popularity among voters but gradually were reined in by Washington and the courts.

Maricopa County Sheriff Joe Arpaio's office revealed late Wednesday that it was agreeing to disband a controversial squad that has raided businesses to arrest more than 700 migrants who were charged with using fake or stolen IDs to get jobs. [..]

The revelation that Arpaio was voluntarily closing his criminal employment squad comes after the sheriff's office was stripped of special federal immigration powers, found to have racially profiled Latinos in traffic stops, and investigated by federal authorities for alleged civil rights violations. The courts also have thrown out many of Arizona's immigration laws.
No snow for Anchorage as strange weather lingers in Alaska's largest city
A week before Christmas, Alaska's largest city should look like a postcard wonderland, and the last place you'd expect to see equipment making snow.

"We want Santa to bring snow, soon," Terry Goodwin said as she hit a ski trail in Anchorage on Thursday near snowmaking machines churning out the white stuff.

A picturesque northern winter-scape is hardly the reality here as a spate of weird weather lingers in Anchorage, which is almost 2ft behind the snowfall totals typical by this time. With just days to go until solstice Sunday signals the official start of winter, bare ground can be seen in places and temperatures have been averaging in the 30s, prompting a few hardy residents to take to the streets in T-shirts and shorts.
Apple under fire again for working conditions at Chinese factories
Workers in Chinese factories making Apple products continue to be poorly treated, with exhausted employees falling asleep on their 12-hour shifts, the BBC has said after an undercover investigation.

Reporters who took jobs at the Pegatron factories found workers regularly exceeded 60 hours a week – contravening the company's guidance – and that standards on ID cards, dormitories, work meetings and juvenile workers were also breached.

The broadcaster said promises made by Apple to protect workers in the wake of a spate of suicides at supplier Foxconn in 2010 were "routinely broken".

Apple said that it disagreed with the BBC's conclusions.
Must Read Blog Posts
To Improve Assassination Operations, CIA Studies Failures of Colonial Powers to Combat Resistance Kevin Gosztola, FDL The Dissenter
Why Act Now on Cuba Jon Walker, FDL
Torture Report Shows Senate Staff Visited CIA's Salt Pit Prison, Kept No Records at Agency's Request Jeff Kaye, FDL The Dissenter
Torture and the Company Which Americans Keep Peter van Buren, FDL
We're Going to Start a War to Protect a Negligent Corporation's Property? Marcy Wheeler, emptywheel
John Galt Faces Prison For Contaminating West Virginia Water John White, emprywheel
A Brief Morning Reflection Charles Pierce, Esquire's Politics Blog
Senator Ron Wyden Calls 'Baloney' On Claim That Title II Will Increase Taxes On Your Internet Bill: 'I Wrote The Law' Mike Masnick, Techdirt
DailyDirt: Winning A Nobel Prize And Thinking Differently Michael Ho, Techdirt
Something to Think about over Coffee Prozac
America's Worst Humans