Welcome to The Breakfast Club! We're a disorganized group of rebel lefties who hang out and chat if and when we're not too hungover we've been bailed out we're not too exhausted from last night's (CENSORED) the caffeine kicks in. Join us every weekday morning at 9am (ET) and weekend morning at 10:30am (ET) to talk about current news and our boring lives and to make fun of LaEscapee! If we are ever running late, it's PhilJD's fault.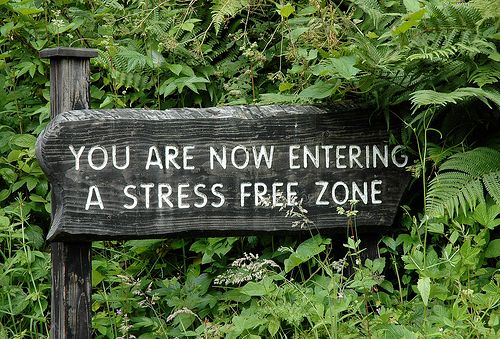 This Day in History
Apollo Eight astronauts orbit the moon; Ku Klux Klan is founded; Human voice first transmitted via radio; Suez Canal opened.
Breakfast Tunes
Something to Think about over Coffee Prozac
Convicted Felons Are Always Given Prominent Platforms In Our Media

Actually, that's not true. Why is Bernie Kerik on my teevee? Especially when his crimes were, you know, related to his job from which he supposedly can bring his expertise.

I know the answer is "he's Rudy's buddy and the media loves Rudy." But, um, why is Rudy on my teevee? He's a horrible person.
Breakfast News
Federal officials may use little-known civil rights statute in police shooting cases
The families of at least four unarmed black men killed this year by police are pinning their hopes on possible federal prosecutions under a little-known civil rights statute that has only occasionally been used to indict officers in such cases.

The Department of Justice (DOJ), the FBI and local US attorneys' offices have for weeks been examining the deaths of Michael Brown, Eric Garner and John Crawford III – all of whom were killed by police officers who grand juries later decided not to indict on state criminal charges.

Late on Monday, the DOJ announced it would review a fourth death: that of Dontre Hamilton, who was shot 14 times by a police officer following a confrontation in a park in Milwaukee, Wisconsin, in April. [..]

Police officers, prison guards, judges and care providers at public health facilities can all be prosecuted under the title 18, section 242 of the US code, more commonly known as the "color of law" statute.

The government does not have to prove any racial bias for a successful prosecution and cases involving the death of a victim can theoretically be punished with life imprisonment or even a death sentence.

However experts caution that while the DOJ and FBI bring dozens of "color of law" cases to court each year – including some regarding deaths in custody – it is uncommon for prosecutions to be brought in police shooting cases.
St Louis police release video of final moments before shooting of Antonio Martin
St Louis police have released a surveillance video of the final seconds before a black teenager was shot on Tuesday night, saying it shows the moment when the teen raised and pointed a handgun at the officer, who then killed him. [..]

Jon Belmar, chief of the St Louis county police, released the video at a press conference hours afterwards in the hope of defusing the tension. Describing the sequence of events at a gas station in Berkeley, a suburb of St Louis, he said that the officer had been in "imminent danger" and had used "what he felt was appropriate force at that time" by firing at the suspect across the hood of the car.

He said the officer fired probably three shots, one of which hit the suspect, one the front tire of his vehicle. As he shot, he stumbled backwards and fell. The suspect, Belmar said, appeared not to have discharged the gun he was allegedly pointing.
Severe storms in US southeast kill four and leave thousands without power
Severe weather slammed the southern US two days before Christmas, killing at least four people and knocking out power to thousands.

In Mississippi, governor Phil Bryant declared a state of emergency for two southeastern counties where officials said four people died and several were injured in the storms. His office said thousands were without power Tuesday night around Columbia, which is about 80 miles (130km) south-east of Jackson.

Jones County emergency management director Marda Tullos said a man and woman were killed inside a mobile home in the storm's path in Laurel. About 50 miles (80km) south-west, Marion County coroner Norma Williamson told WDAM that two people were killed in Columbia. One person was in a trailer park, another at a strip mall.

Marion General hospital had treated about 50 patients since the severe weather swept through, said spokeswoman Millie Swann.

"The whole town of Columbia is without power," Swann said. "The hospital is running on generator [power], but was able to treat people in the ER unless they needed a higher level of care."
Snow and heavy rain mean travel headaches ahead for many on Christmas Eve
Travelers setting out for the holidays could face trouble, with anticipated Christmas Eve snow around the Great Lakes states and heavy rain expected along the east coast.

National Weather Service meteorologists predicted rain that would turn into snow for some parts of Missouri to Michigan, with several inches expected Wednesday in portions of Illinois. Officials at both airport hubs in Chicago readied for the potential of holiday delays and cancellations, particularly with more people expected to fly this year. [..]

On Tuesday, a storm system developed in the Gulf states, generating tornadoes that left four people dead, damaging some buildings and leaving thousands without power. It was expected to drop rain along the east coast.
Restored Forests Breathe Life Into Efforts Against Climate Change
Over just a few decades in the mid-20th century, this small country chopped down a majority of its ancient forests. But after a huge conservation push and a wave of forest regrowth, trees now blanket more than half of Costa Rica.

Far to the south, the Amazon forest was once being quickly cleared to make way for farming, but Brazil has slowed the loss so much that it has done more than any other country to limit the emissions leading to global warming.

And on the other side of the world, in Indonesia, bold new promises have been made in the past few months to halt the rampant cutting of that country's forests, backed by business interests with the clout to make it happen.

In the battle to limit the risks of climate change, it has been clear for decades that focusing on the world's immense tropical forests – saving the ones that are left, and perhaps letting new ones grow – is the single most promising near-term strategy.
Must Read Blog Posts
Mining the Earth & A Fracking World Whirl: 23 Dec 2014 KathyCA, MyFDL
Public Strongly Supports Opening Relations with Cuba Jon Walker, FDL
Cuba Will Not Revoke Political Asylum for US Fugitives Who US Government Wants Extradited Kevin Gosztola, FDL The Dissenter
Why Iraq Paid for 50,000 Soldiers Who Didn't Exist Peter van Buren, FDL
Yet Another Website Kills Comments, Despite Study Showing You Can Have Civil Comments If You Give A Damn Karl Bode, Techdirt