Welcome to The Breakfast Club! We're a disorganized group of rebel lefties who hang out and chat if and when we're not too hungover we've been bailed out we're not too exhausted from last night's (CENSORED) the caffeine kicks in. Join us every weekday morning at 9am (ET) and weekend morning at 10:30am (ET) to talk about current news and our boring lives and to make fun of LaEscapee! If we are ever running late, it's PhilJD's fault.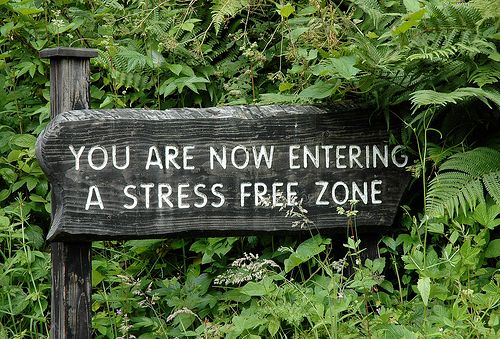 This Day in History
Former Nazi official Adolf Eichmann sentenced to death; Bandleader Glenn Miller disappears over the English Channel; The Bill of Rights takes effect; Sioux Indian Chief Sitting Bull killed; Walt Disney dies at age 65.
Breakfast Tunes
Breakfast News
Some Hostages Flee Standoff at Sydney Cafe
An assailant carrying a black flag with white Arabic script held hostages in one of this sunny city's favored holiday haunts – a cafe specializing in chocolate drinks and desserts – through the day on Monday, throwing Sydney's center into lockdown and shocking this nation with its worst hostage crisis in decades.

The assailant walked into the Lindt Chocolate Café, at the top of Sydney's Martin Place in the city center, at around 9:45 a.m., the police said, locking the door and capturing an unknown number of cafe workers and customers. The cafe is as much a regular coffee stop for local office workers as it is a tourist draw.
In Final Spending Bill, Salty Food and Belching Cows Are Winners]
Health insurance companies preserved their tax breaks. Farmers and ranchers were spared having to report on pollution from manure. Tourist destinations like Las Vegas benefited from a travel promotion program.

Also buried in the giant spending bill that cleared the Senate on Saturday and is headed to President Obama for his signature were provisions that prohibit the federal government from requiring less salt in school lunches and allow schools to obtain exemptions from whole-grain requirements for pasta and tortillas.

The watered-down standards for school meals were a setback for the first lady, Michelle Obama, who had vowed to fight "until the bitter end" for tougher nutrition standards. But they were a victory for food companies and some local school officials, who had sought changes in regulations that are taking effect over several years.
Brennan Draws on Bond With Obama in Backing C.I.A.
ust hours before he publicly responded last week to the Senate Intelligence Committee report accusing the Central Intelligence Agency of torture and deceit, John O. Brennan, the C.I.A.'s director, stopped by the White House to meet with President Obama.

Ostensibly, he was there for an intelligence briefing. But the messages delivered later that day by the White House and Mr. Brennan were synchronized, even down to similar wording, and the larger import of the well-timed visit was hardly a classified secret: After six years of partnership, the president was standing by the embattled spy chief even as fellow Democrats called for his resignation.

That's not to say there was no friction between the West Wing and the C.I.A.'s Langley, Va., headquarters after the release of the scorching report. Irritated advisers to Mr. Obama believe Mr. Brennan made a bad situation worse by battling Democrats on the committee over the report during the past year. Some who considered Mr. Brennan the president's heat shield against the agency when he worked in the White House now worry that since being appointed director, he has "gone native," as they put it.
US marine charged with killing Filipino transgender woman
Prosecutors in the Philippines have filed murder charges against a US marine accused of killing a Filipino transgender woman in a case that has fanned anti-American sentiment.

Prosecutors found probable cause against Pte First Class Joseph Scott Pemberton and decided that he used "treachery, abuse of superior authority and cruelty" against his alleged victim, lead prosecutor Emilie Fe delos Santos told a televised briefing.

"You can see the kind of cruelty she endured, the injuries she sustained," Delos Santos said. "We believe we have a strong case." Pemberton will not be allowed to post bail, she said. Murder is punishable by up to 40 years in jail.
UK air traffic chaos not caused by underinvestment, says Nats
Nats, the UK's air traffic controller, has rejected claims that underinvestment has left it reliant on creaking computer systems, as an independent inquiry was launched into the failure that disrupted hundreds of flights on Friday.

The Civil Aviation Authority (CAA) is to appoint a panel to examine the causes of the incident – which restricted airspace and led to departing flights being grounded at London airports for almost an hour, as well as Nats's reaction – and whether controllers had learned lessons from an incident in December 2013.

Nats admitted the problem lay in code written in the early 1990s. On Sunday, the business secretary, Vince Cable, berated the air traffic service, accusing it of having skimped on spending and relying upon "very ancient computer systems which then crash". Nats is partially owned by the government.
Dresden police brace for march of the 'pinstriped Nazis'
Its members have been dubbed the "pinstriped Nazis" and they take pride in the law-abiding nature of their demonstrations, referring to them as "evening strolls" though German cities. But the Pegida, or "Patriotic Europeans Against Islamisation of the West", a nascent anti-foreigner campaign group, is growing in stature week by week and sparking concern among German officials.

Thousands of police will be out in force in Dresden in the eastern German state of Saxony on Monday evening, when the Pegida takes its protest on to the streets for the ninth week in a row. Its first march, advertised on Facebook and other social media, attracted just 200 supporters. By last week the figure had risen to 10,000 and by Monday night it is estimated the group will have grown by at least another 2,000.
Taxi drivers block Paris roads in protest over rival Uber
Hundreds of taxi drivers have blocked roads around Paris to protest against Uber, a low-cost taxi-booking service.

The vehicles prevented access to key roads around Charles de Gaulle airport on Monday, before inching towards the French capital in their latest demonstration against the ride-sharing company.

A law tightening regulations for chauffeured rides will in effect ban the Uber service from 1 January, said Pierre-Henry Brandet, an interior ministry spokesman. "People who use UberPop are not protected if there is an accident. So not only is it illegal to offer this service but for the consumer there is a real danger," he said. [..]
Must Read Blog Posts
Meet the Press: 12 Years of Unchallenged Cheney Claims about Iraq and Al Qaeda Marcy Wheeler, emptywheel
The Charmed Life of a CIA Torturer: How Fate Diverged for Matthew Zirbel, aka CIA Officer 1, and Gul Rahman Ken Silverstein, The Intercept
You: Wall Street's human shield Tom Sullivan, Hullabaloo
Jeb Bush Is a Hothead digby, Hullabaloo
The truth about the New Republic: Kinsley, Krauthammer, Oliver North and a liberal magazine's demented war on liberalism Eric Altman, Salon
Something to Think about over Coffee Prozac
America's Worst Humans

Couldn't bring myself to watch, but I gather Dick Cheney's still down with the anal raping of innocent prisoners because freedom.

Just remembering the reverence with which our great 4th estate treated that man for so long.