Welcome to The Breakfast Club! We're a disorganized group of rebel lefties who hang out and chat if and when we're not too hungover we've been bailed out we're not too exhausted from last night's (CENSORED) the caffeine kicks in. Join us every weekday morning at 9am (ET) and weekend morning at 10:30am (ET) to talk about current news and our boring lives and to make fun of LaEscapee! If we are ever running late, it's PhilJD's fault.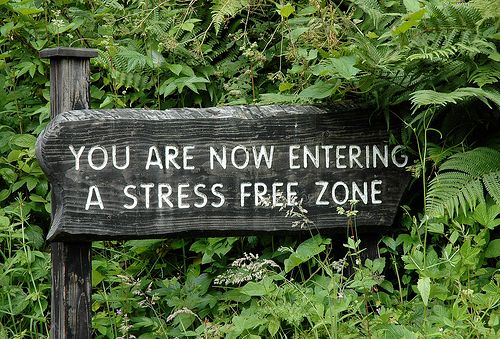 This Day in History
Britain's Prince Charles and Princess Diana announce they are separating; The Charge of the Light Brigade – is published in Britain; Solidarity union leader Lech Walesa is elected president in Poland; Actor Kirk Douglas is born.
Breakfast Tunes
Breakfast News
U.S. Supreme Court rejects BP challenge to Gulf spill settlement
The U.S. Supreme Court on Monday rejected BP's challenge to its multibillion-dollar settlement agreement over the 2010 Gulf of Mexico oil spill, which the oil giant complained has allowed payouts to some businesses that are unable to trace their losses to the disaster.

The court's decision not to hear the London-based company's appeal is the latest setback for BP, which is trying to limit payments over a disaster that killed 11 people and triggered the largest U.S. offshore oil spill.

The action, disclosed in an unsigned order, means BP must make the payments as it continues to deal with the spill's aftermath.
CIA torture report: spy agency braces for global impact of inquiry as release date nears
The CIA is bracing for what could be one of the most damaging moments in its history: a public airing of its post-9/11 embrace of torture.

The Senate intelligence committee is poised to release a landmark inquiry into torture as early as Tuesday, after the Obama administration made a last-ditch effort to suppress a report that has plunged relations between the CIA and its Senate overseer to a historic low point.

White House spokesman Josh Earnest said on Monday the administration welcomed the release of the report, but warned US interests overseas were at risk of potentially violent reactions to its contents.
Mass surveillance exposed by Snowden 'not justified by fight against terrorism'
The "secret, massive and indiscriminate" surveillance conducted by intelligence services and disclosed by the former US intelligence contractor Edward Snowden cannot be justified by the fight against terrorism, the most senior human rights official in Europe has warned.

In a direct challenge to the United Kingdom and other states, Nils Muižnieks, the commissioner for human rights at the Council of Europe, calls for greater transparency and stronger democratic oversight of the way security agencies monitor the internet. He also said that so-called Five Eyes intelligence-sharing treaty between the UK, US, Australia, New Zealand and Canada should be published.
Family of Boy Killed by Cleveland Officer to Pursue Criminal Case
The mother of Tamir Rice, the 12-year-old African-American boy who was fatally shot by a rookie police officer last month in Cleveland, said Monday that she would press for the officer to be indicted on criminal charges.

In a telephone interview, the mother, Samaria Rice, 37, said the pellet gun that Tamir was holding when he was killed at a recreation center on Nov. 22 had been given to him to play with by a friend just minutes before the police arrived.
New York's Grand Central will not block 'die-in' protests over police killings
Grand Central Terminal officials will not try to stop "die-in" protests in one of the world's busiest train stations, a spokesman said on Monday, after a string of evenings in which dozens of people lay on the floor to protest against police killings of African Americans and other minorities.

"We recognize, of course, Grand Central is public space, open to everybody," said Aaron Donovan, a spokesman for the Metro Transit Authority. "None of the protests that have taken place so far have prevented our railroad customers from using the train station at the terminal for its primary purpose, which is getting to the trains."

The Grand Central die-ins are part of a national wave of such protests in response to two grand jury decisions within two weeks not to indict white police officers for the deaths of black men.
Must Read Blog Posts
APA's "Independent" Torture Review Led by Attorney Who Worked With Former CIA Director Jeff Kaye, FDL The Dissenter
Torturing The Truth: Louis Zamperini And The Black Sites In Our History Charles Pierce, Esquire's Politics Blog
Sen. Rockefeller Sitting On FOIA Improvement Act, Despite Two Unanimous Votes In Favor Of Passage Tim Cushing, Techdirt
Redneck Georgia Town Bans Mosque, for Freedumb! Peter van Buren, FDL
NYTimes Dealbook's Dishonest Salvo at Elizabeth Warren Over Calling Out an Unqualified Nominee for Treasury Post Yves Smith, naked capitalism
The Economic Agenda for America: A CommentaryThe Economic Agenda for America: A Commentary, letsgetitdone, Corrente
Some Torture Facts Marcy Wheeler, emptywheel
US Pretends to End Combat Mission in Afghanistan Jim white, emptywheel
The United Police States of America TMC. The Stars Hollow Gazette
Something to Think about over Coffee Prozac
A lack of transparency results in distrust and a deep sense of insecurity.