Welcome to The Breakfast Club! We're a disorganized group of rebel lefties who hang out and chat if and when we're not too hungover we've been bailed out we're not too exhausted from last night's (CENSORED) the caffeine kicks in. Join us every weekday morning at 9am (ET) and weekend morning at 10:30am (ET) to talk about current news and our boring lives and to make fun of LaEscapee! If we are ever running late, it's PhilJD's fault.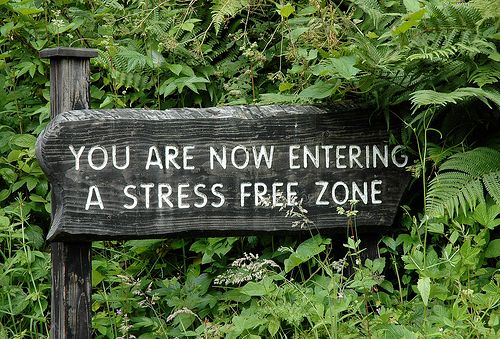 This Day in History
Prohibition ends in the United States; Wolfgang Amadeus Mozart dies; Walt Disney and Little Richard are born.
Breakfast Tunes
Mozart – Requiem
Wolfgang Amadeus Mozart's final Masterpiece was commissioned in mid 1791 by the Austrian count Franz Von Walsegg, as a Tribute to the passing of his young wife Anna. Mozart began his final composition in Prague, suffering from an undetermined illness, which would eventually take his life and rob him of the chance to see the completion of his Magnum Opus. After Mozart's death, his understudy 'Franz Xaver Süssmayr', at the behest of Mozart's wife, completed the missing parts of the Requiem.

Requiem Mass was first performed on January 2, 1793, in a private concert for the benefit of Mozart's grieving wife, Constanze Mozart.
Breakfast News
Marchers swarm NYC in second night of protests over chokehold death
Thousands of marchers snaked through the streets of Manhattan for a second night on Thursday, beginning at the evening rush hour and picking up recruits along the way, often weaving between cars and trucks and bringing traffic to a near standstill.

Tensions rose as a crowd of at least 3,000 congregated in Times Square about an hour before midnight, shouting at police, "Who do you protect?" as hundreds more officers moved in steadily to force protesters back onto sidewalks. There were a number of arrests, but no overt outbursts of violence. [..]

Hours earlier, protesters parading through lower Manhattan staged sporadic sit-ins at intersections before police in riot gear approached and warned them to move on or face arrest. Most of the marchers complied, and the atmosphere among the racially mixed crowd was boisterous, upbeat and mostly peaceful.
Eric Garner grand jury heard from 50 witnesses, new evidence shows
In a dramatically worded ruling released Thursday, a judge in New York City announced a partial suspension of the "sacrosanct principle of grand jury secrecy" in order to release some information on proceedings in the case of Eric Garner.

The extraordinary disclosure amounted to seven sentences, including the fact that the grand jury heard from a total of 50 witnesses over nine weeks.

Garner died last July after being placed in a chokehold by veteran New York police officer Daniel Pantaleo. On Wednesday, it was announced that a Staten Island grand jury had decided not to indict Pantaleo.

News of the decision was met with calls for the release of evidence that would shed light on how the decision was reached.
'Chaotic and dangerous' Cleveland police shamed in withering government report
The Cleveland police department under fire over the recent fatal shooting of a 12-year-old boy has engaged in "excessive and unreasonable force" in hundreds of other cases, according to a withering report by the Justice Department that lists examples of officers firing at people who pose no threat and striking them on the head with their weapons.

The cases documented in the report include that of a semi-naked hostage victim who was twice fired at by a police sergeant as he tried to escape his captors, and a 13-year-old who was repeatedly punched in the face while handcuffed in the back of a police car.

Another incident involved a man shot with a taser while he was was strapped to an ambulance gurney after suffering from seizures.
Obama Administration: Gitmo Force Feeding Tapes Show 'Humane' Treatment. But Public Absolutely Can't See Them
As Pentagon official says release would harm national security, lawyer for Dhiab questions Obama's claims of 'most transparent administration in history'

The Obama administration is continuing its efforts to block from the public eye video evidence of force feedings of hunger striking men at Guantanamo.

The videotapes in question, currently classified as secret, show forcible cell removals and force feedings of Abu Wa'el Dhiab, a 43-year-old Syrian who has been held at the offshore prison since 2002 and cleared for release since 2009.

An attorney for Dhiab has called the hunger strikes he's undertaken to protest his treatment at Guantanamo "a cry of humanity from a person who feels he has no choice left."

Federal Judge Gladys Kessler in October ordered the U.S. government to publicly release redacted versions of the videos, but classified they remain.
Obama Ready to Defy Base in Order to Advance Trans-Pacific Partnership
In a speech before CEOs of major U.S. corporations, Obama indicates he's ready to go head-to-head with Democrats, labor unions, and environmentalists on trade deals

resident Barack Obama is ready to buck his liberal base in order to advance the Trans-Pacific Partnership (TPP), the pro-corporate international trade deal currently being negotiated in secret by the United States and 11 other Pacific Rim countries.

In a speech before the Business Roundtable, an association of conservative CEOs of major U.S. corporations, Obama indicated that he was ready to go head-to-head with Democrats, labor unions, and environmentalists-core groups that oppose the TPP and other so-called "free trade" pacts-in order to move the controversial deal forward. He listed trade as one of his top four economic priorities for the remainder of his presidency, along with tax reform, immigration, and investment in infrastructure.
'Not One Well!': Anti-Fracking Coalition Targets NY Gov. Cuomo over Gas Drilling
Groups call for-at minimum-a three- to five-year moratorium on fracking in New York State.

Environmental and anti-fracking groups on Wednesday launched a new campaign targeting New York Governor Andrew Cuomo as his administration nears a final decision on whether to permit fracking in the state.

At its website, the Not One Well coalition declares: "We are holding Governor Andrew Cuomo to his promise to listen to the science and to protect the public health and safety of all New Yorkers, which compels a minimum three- to five-year moratorium on fracking in New York State."

The effort is meant to highlight the groups' continued opposition to any sort of pilot program for high-volume fracking, an idea floated by the Cuomo administration in 2012.

"Our rallying cry then is the same as it is now: Not one well," said Julia Walsh, campaign director of anti-fracking group Frack Action, at a press conference at the Capitol in Albany.
'Worst' Ecological Disaster in Israel's History as Pipeline Spews Oil
Near the Jordanian border, massive oil spill near nature reserve has forced dozens of people to area hospitals

Black rivers of crude oil could be seen flowing across the desert sands in the eastern part of Israel Thursday morning and people on both sides of the border with neighboring Jordan were rushed to hospitals after inhaling toxic fumes from the massive spill that occurred after a major pipeline ruptured, possibly by a maintenace crew.

Some outlets are reporting this as potentially "the worst" environmental disaster in the nation's history as millions of gallons have gushed from the broken pipeline directly into one of the nation's prized nature reserves.

"Crude oil flowed throughout the reserve, causing serious damage … to flora and fauna," Guy Samet, a spokesperson for Israel's Environmental Protection Ministry, told local news outlets on Thursday. Samet estimated the amount of oil to be in the "millions of litres," though complete and accurate estimates have not been verified by independent sources.

"Rehabilitation will take months, if not years," Samet continued. "This is one of the State of Israel's gravest pollution events. We are still having trouble gauging the full extent of the contamination."
Fears of Renewed Devastation as Super Typhoon Hagupit Targets Philippines
Many of the same communities so devastated by Super Typhoon Haiyan just over a year ago are once again under threat from extreme weather

What meteorologists are characterizing as the likely "strongest storm of the year," Super Typhoon Hagupit on Thursday had picked up in both speed and intensity as worries mounted that it could ultimately make landfall later this week on some the same vulnerable Philippines islands that were devastated just over one year ago by Typhoon Haiyan.
Must Read Blog Posts
Federal Appeals Court Rules ATF 'Reverse Stings' Do Not Constitute 'Outrageous Government Conduct' Kevin Gosztola, FDL The Dissneter
What Focusing on the Economy Could Have Looked Like Jon Walker. FDL
The Eric Garner Case And Police Lawlessness Charles P. Pierce, Esquire's Politics Blog
"Wall Streeters are Ready for Hillary … How many ways can they give?" Gaius Publius, Hullabaloo
Expected Next Defense Department Boss Claims Snowden Leak A 'Huge Detriment' To US, Willing To Give Cybersecurity To FBI Mike Masnick, Techdirt
NYPD Baffled By Tech Advances Like Laptops And WiFi Tim Cushing, Techdirt
Something to Think about over Coffee Prozac
Frisky

The only things stop-n-frisk is ever going to "uncover" are drugs or illegal guns. Arresting people for drug possession is stupid, and in much of the country there's essentially no such thing as an illegal gun. So…what's the point again?