Welcome to The Breakfast Club! We're a disorganized group of rebel lefties who hang out and chat if and when we're not too hungover we've been bailed out we're not too exhausted from last night's (CENSORED) the caffeine kicks in. Join us every weekday morning at 9am (ET) and weekend morning at 10:30am (ET) to talk about current news and our boring lives and to make fun of LaEscapee! If we are ever running late, it's PhilJD's fault.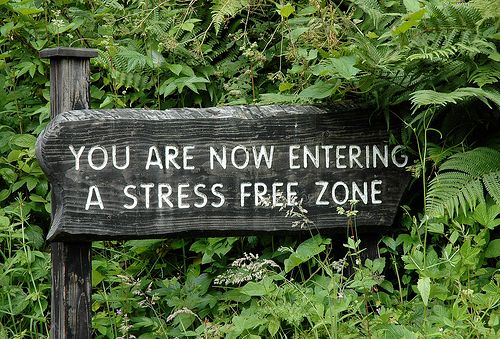 This Day in History
Saddam Hussein is executed; Fire in Chicago kills 600 people; Vladimir Lenin proclaims the establishment of the Soviet Union; The United Auto Workers union stage their first "sit-down" strike; Musician Bo Diddley is born.
Breakfast Tunes
Breakfast News
Wake, Funeral Set For Slain NYPD Officer Wenjian Liu
Funeral arrangements have been made for the second of two NYPD officers who were ambushed and killed in Brooklyn while sitting in their patrol car.

Aievoli Funeral Home says viewing and visitation for Officer Wenjian Liu will be held from 1 p.m. to 9 p.m. Saturday. His funeral will be at 10 a.m. Sunday. Both will be at the funeral home in Brooklyn.

Liu and his partner, Officer Rafael Ramos, were shot to death inside their patrol car Dec. 20 by a gunman who had posted online about plans to attack police.
Los Angeles police release autopsy report in shooting of Ezell Ford
An unarmed black man was shot three times by Los Angeles police officers, once in the back, side and arm, according to a coroner's report released on Monday, more than four months after his death. [..]

Ford, a mentally ill 25-year-old, was shot dead 11 August after police say he lunged for an officer's gun. Police have released few details about why Ford was stopped in his South Los Angeles neighborhood by two officers assigned to the department's anti-gang unit. A statement released shortly after Ford's death said two officers attempted to stop him on a sidewalk, but he "continued walking and made suspicious movements" before the interaction escalated.

The lack of information and timing of the shooting – just two days after police in Ferguson, Missouri, shot dead 18-year-old Michael Brown – has frustrated activists, and sparked protests and distrust in the city.
Indonesia says missing AirAsia plane could be at 'bottom of sea'
A missing AirAsia jet carrying 162 people could be at the bottom of the sea after it was presumed to have crashed off the Indonesian coast, an official said on Monday, as countries around Asia sent ships and planes to help in the search.

The Indonesia AirAsia plane, an Airbus A320-200, disappeared after its pilot failed to get permission to fly higher to avoid bad weather during a flight from the Indonesian city of Surabaya to Singapore on Sunday.

Flight QZ8501 did not issue a distress signal and disappeared over the Java Sea five minutes after requesting the change of course, which was refused because of heavy air traffic, officials said.
Ferry stricken by blaze fully evacuated, 10 dead
– Rescue teams evacuated more than 400 people from a car ferry that caught fire off Greece's Adriatic coast in a 36-hour operation on roiling seas, but 10 people were killed in the disaster.

Italian and Greek authorities continued an air search of the sea around the vessel while they sought to verify the number of passengers who had been on board, fearing that many people could be missing.

The fire broke out on Sunday on a vehicle deck of the Norman Atlantic ferry, whose manifest said should be carrying 478 passengers and crew and more than 200 vehicles. Rescue efforts were complicated by bad weather.
Ebola case confirmed in Glasgow hospital
A healthcare worker who has just returned from West Africa has been diagnosed with Ebola and is being treated in hospital in Glasgow.

The woman, who arrived from Sierra Leone on Sunday night, is in isolation at Glasgow's Gartnavel Hospital.

All possible contacts with the case are being investigated, including on flights to Scotland via Heathrow.

UK Health Secretary Jeremy Hunt confirmed that the woman would be taken to a specialist unit in London.
Vermont shuts down nuclear power plant to make way for renewable energy
Vermont's only nuclear power plant stopped sending electricity to the New England grid Monday following more than 42 years of producing electricity.

The shutdown came just after noon as the Vermont Yankee plant completed its 30th operating cycle when workers inserted control rods into the reactor core and stopped the nuclear reaction process, the plant's owner said. [..]

Vermont governor Peter Shumlin, who had pushed for the closing of the plant, said the closing is a positive step for the state.

"Today, thanks to investments in renewable energy such as solar, Vermont's energy future is on a different, more sustainable path that is creating jobs, reducing energy costs for Vermonters and slowing climate change," Shumlin said.
Documents Reveal Details of F.B.I. Investigation Into Disgraced Senator Ensign
It was one of Capitol Hill's most salacious scandals, featuring a senator's affair with a campaign aide, an outraged husband, tens of thousands of dollars in hush money, illicit lobbying deals with Las Vegas power brokers and a dramatic intervention by a leading Christian ministry.

Now, three years after the fall of former Senator John E. Ensign of Nevada, thousands of pages of previously undisclosed documents reveal new details about the evidence the F.B.I. gathered against Mr. Ensign, a onetime Republican presidential hopeful. The documents, which show that Mr. Ensign's behavior was more brash than known at the time, also offer new specifics about why the Justice Department decided not to prosecute Mr. Ensign despite an aggressive F.B.I. investigation into the scandal.
Key House Republican spoke to white nationalist group in 2002: report
U.S. House Majority Whip Steve Scalise, a Louisiana Republican, gave a speech at a conference of white nationalists when he was a state lawmaker in 2002, the Washington Post reported on Monday, citing his spokeswoman. [..]

The Southern Poverty Law Center classifies EURO as a hate group that mostly serves as "a vehicle to publicize Duke's writing and sell his books."

Scalise's appearance at the event was first reported on Sunday by Louisiana politics blogger Lamar White Jr.
Obama's golf game causes army couple to move wedding
U.S. President Barack Obama personally apologized to a bride last weekend after discovering his golf plans had forced an Army couple to move the location of their wedding. [..]

A source familiar with the incident said neither Obama nor White House staff were informed that the couple had been told to move their ceremony, rather the golf course manager made the decision unilaterally. [..]

Obama personally called the bride to apologize for disrupting her wedding plans and offered his congratulations, the source said.
Must Read Blog Posts
No, the War in Afghanistan Did Not End Jim White, emptywheel
America's 20 Craziest Politicians Stephen Sherill, GQ Entertainment
How The NSA Works Hard To Break Encryption Any Way It Can Mike Masnick. Techdirt
Philadelphia DA Drops Case Against Parents Whose House Was Seized Over A $40 Drug Sale By Their Son Tim Cushing, Techdirt
Senator Mark Udall: Disclose the Full Torture Report Peter van Buren, FDL
Media Claims Afghanistan War Ends But War Continues DSWright, FDL News Desk
Head of New York City Police Union Notoriously Hostile to Reform BrandonJ, FDL
The Year in Bullshit, Part One and Part Two Roy Edroso, Alicublog
Something to Think about over Coffee Prozac
Protesters aren't giving up

Not that anyone noticed, but LA had a very large protest this past week-end

Just thought I'd mention it since the regular media forgot what with all the focus on the streets of NYC and the non-stop propaganda insisting that protests must stop.

Carry on …