Welcome to The Breakfast Club! We're a disorganized group of rebel lefties who hang out and chat if and when we're not too hungover we've been bailed out we're not too exhausted from last night's (CENSORED) the caffeine kicks in. Join us every weekday morning at 9am (ET) and weekend morning at 10:30am (ET) to talk about current news and our boring lives and to make fun of LaEscapee! If we are ever running late, it's PhilJD's fault.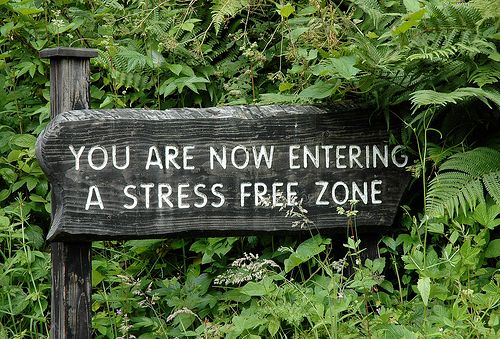 This Day in History
China enters Korean War; Nazis force half a million Jews into walled ghetto; Nixon's secretary tries to explain gap on Watergate tapes;
Breakfast Tunes
Breakfast News
Protesters flood streets across U.S. as Ferguson dismay spreads coast to coast
The sparks of outrage that started in Ferguson, Missouri, have ignited a firestorm of protests across the country.

But the national furor isn't just about one grand jury's decision on one shooting case. To many protesters, the death of unarmed black teenager Michael Brown — and the lack of an indictment for the officer who shot him — are symbolic of racial injustice in America.

"I think that it's important for people to know that the decision not to indict (Officer) Darren Wilson means that the system does not value black lives," one protester marching through Los Angeles told CNN.
'One of us': 12-year-old Cleveland boy shot by police remembered at vigil
The crowd gathered near the swing-set – not far from where 12-year-old Tamir Rice was shot dead by police as he brandished a replica handgun.

Around 200 people attended the memorial in Cleveland's Cudell Commons Park on Monday night, waving signs denouncing police brutality, and chanting "No more murder!"

They fell silent when Tamir's older sister, Taji moved forward to speak. Dressed in a pink headband and a black jacket, she clutched a white plastic bag containing cash the family had collected to bury her brother, who died in a local hospital on Sunday.
Homicide investigation under way in Ferguson after body found following night of protest
A homicide inquiry was under way in Ferguson, Missouri, on Tuesday after a man was found dead in a car with reported burns and gunshot wounds near the site of Michael Brown's death, following a night of intense unrest.

The death was classified as suspicious and detectives from St Louis County's crimes against persons unit were investigating, according to a statement from officer Rick Eckhard, a spokesman for the county force. [..]

It was not immediately clear whether the death was related to the chaotic response to a Missouri grand jury's decision not to indict the police officer involved in Brown's death. Hundreds of people rioted following the announcement, burning down a series of local businesses and looting from stores. At least 14 people were injured.
Akai Gurley death: congressman calls for NYPD reform after 'terrible tragedy'
The congressman for the New York district where Akai Gurley, an unarmed 28-year-old, was shot dead by a policeman last week, has called for an overhaul of police strategy in the area and branded the shooting a "terrible tragedy".

Hakeem Jeffries, a Democrat who represents New York's eighth congressional district, told the Guardian: "There must be accountability for the death of an unarmed, innocent young African American man. Something went wrong in that staircase, and it will be the job of the district attorney to get to the bottom of what happened."

Gurley was killed by a single shot to the torso by rookie police officer Peter Liang in a darkened stairwell in the Pink Houses public housing block in Brooklyn. Police say Liang was conducting a "vertical patrol" of the building in the borough's East New York neighborhood. Reports suggested Liang's partner was also a rookie officer.
Obama to unveil new limits on ozone pollution in victory for health groups
The Obama administration will unveil new limits on smog pollution bringing the US up to par with public health standards in other industrialised countries.

The Environmental Protection Agency is under a court-ordered deadline to propose new rules for ground-level ozone by 1 December. The New York Times reported that the announcement would come on Wednesday.

The new standards represent a victory for public health and environment groups which had sued the Obama administration for rejecting stricter controls for political reasons.
Obama Threatens To Veto Corporate Tax Cut Deal For Locking Out Middle Class
The Obama administration on Tuesday threatened to veto a bipartisan tax deal that would reportedly create permanent tax perks for corporations without advancing key tax breaks for middle- and low-income families.

"The President would veto the proposed deal because it would provide permanent tax breaks to help well-connected corporations while neglecting working families," White House spokeswoman Jennifer Friedman said in a statement provided to HuffPost.

Congressional negotiators from both parties and both chambers have been working since the midterm elections to strike a deal extending a host of business tax preferences that, according to a report in PoliticoPro, would cost upwards of $400 billion over the next 10 years.
Idaho gray wolf 'killing derby' canceled after environmental groups sue
The US Bureau of Land Management has canceled a hunting derby that targeted the Rocky Mountain gray wolf, among several other animals, after environmental groups sued the federal agency.

"BLM's first-ever approval of a wolf-killing derby on public lands undermines wolf recovery in the Northern Rockies and was not in the public interest," said Laird Lucas, director of litigation at Advocates for the West, one of the environmental groups suing.

Up to 500 hunters could have participated in the hunting derby, scheduled to take place in January on three million acres of federally owned wilderness. Hunters could have taken a nearly unlimited number of wolves, skunks, weasels, starlings, raccoons, coyotes and jackrabbits. The derby would have taken place over three days annually, for the next five years
'Floridly psychotic' Texas inmate's storied history of mental illness likely won't halt his execution
Scott Panetti woke early on the morning of 8 September, 1992. He shaved his head, dressed in camouflage gear, sawed off a shotgun, grabbed a rifle and a knife belt and drove to the house in the Texas hill country where his estranged wife, Sonja, was staying with her family. [..]

The terrible eruption of violence was the nadir in Panetti's long history of mental illness. Now, 22 years later, and amid widespread protests, the state of Texas appears hell-bent on carrying out the ultimate punishment for his crime. Barring the success of last-minute appeals, the 56-year-old will be executed on 3 December despite clear evidence that he is insane and his original trial was a farce.
France suspends warships deal with Russia over Ukraine crisis
France will not hand over the first of two state-of-the-art warships built for the Russians until Moscow halts its military action in Ukraine, the Elysée Palace has announced.

The Vladivostok has been undergoing sea trials with a Russian crew in the French Atlantic port of Saint-Nazaire and was due to be officially delivered this month.

However, Paris announced that the deal, which was opposed by the US and Russia's Baltic neighbours and put on hold during the Ukraine crisis, was suspended until further notice.
Female suicide bombers kill at least 30 in crowded Nigerian market
Two female suicide bombers blew themselves up on Tuesday in a crowded market in Nigeria's north-eastern city of Maiduguri, killing at least 30 people, according to witnesses and a security official.

The two teenage girls entered the busy market and detonated their explosives, said Abba Aji Kalli, the Borno state coordinator of the Civilian Joint Task Force.

The first set off her explosives and killed about three women, said Kalli.

When others gathered around the scene, the second bomber screamed and blew herself up, killing about 30, he said.
Must Read Blog Posts
Walmart Again Holds Food Drive for Own Underpaid Workers Peter van Buren, FDL The Dissenter
Police Fired Tear Gas at Coffee Shop in St. Louis That Was Supposed 'Safe Space'-Twice Kevin Gosztola, FDL The Dissenter
Ferguson/Wilson Grand Jury Return Thoughts and Working Materials bmaz, emptywheel
Medical Examiner Took No Measurements, Photos Of Brown from Newsweek, Crooks & Liars
WTF ATF: The ATF's Fake Retail Stores, Bad Behavior… And Why It Only Came Out Because They Failed To Pay Rent Mike Masnick, Techdirt
DailyDirt: Just Because You're Paranoid, Doesn't Mean They're Not Watching You… Michael Ho, Techdirt
Follow The Sand To The Real Fracking Boom Oil Price, Washington's Blog
Something to Think about over Coffee Prozac
Justice In America

Only looked at snippets of the grand jury stuff, but it's quite obvious that it wasn't a grand jury proceeding, it was a trial without a prosecutor.