Welcome to The Breakfast Club! We're a disorganized group of rebel lefties who hang out and chat if and when we're not too hungover we've been bailed out we're not too exhausted from last night's (CENSORED) the caffeine kicks in. Join us every weekday morning at 9am (ET) and weekend morning at 10:30am (ET) to talk about current news and our boring lives and to make fun of LaEscapee! If we are ever running late, it's PhilJD's fault.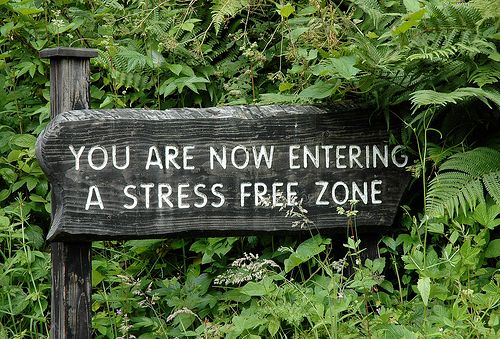 This Day in History
Thomas Edison says he's invented the phonograph; Gap revealed on Nixon White House tape; Final victim dies in America's anthrax scare; Jonathan Pollard arrested; 'Anything Goes' opens on Broadway.
Breakfast Tunes
Breakfast News
Obama, Daring Congress, Acts to Overhaul Immigration
President Obama chose confrontation over conciliation on Thursday as he asserted the powers of the Oval Office to reshape the nation's immigration system and all but dared members of next year's Republican-controlled Congress to reverse his actions on behalf of millions of immigrants.

In a 15-minute address from the East Room of the White House that sought to appeal to a nation's compassion, Mr. Obama told Americans that deporting millions is "not who we are" and cited Scripture, saying, "We shall not oppress a stranger for we know the heart of a stranger – we were strangers once, too."

The prime-time speech reflected Mr. Obama's years of frustration with congressional gridlock and his desire to frame the last years of his presidency with far-reaching executive actions. His directive will shield up to five million people from deportation and allow many to work legally, although it offers no path to citizenship.
Residents in western New York brace as snow continues to pile up
Snowbound residents of western New York awoke to as much as another foot of accumulation on Thursday with possibly another 30 inches expected, meteorologists said.

At least eight deaths have been blamed on the wintry blast.

Snow and below-freezing temperatures were forecast to continue through midday Friday, the National Weather Service said on its website. [..]

As much as a foot dropped overnight in Erie county, which includes the city of Buffalo on Lake Erie, the weather service said.

"An additional 30 inches or more could fall in some locations, on top of the impressive amounts that have fallen already," it wrote on its website.

Roof collapses pose a threat, especially at mobile home parks, said Erie county deputy executive Richard Tobe.

"With this heavy snow load now, there are buildings that are in danger," he said.

Tobe advised residents to stay home and "be smart". As much as a foot dropped overnight in Erie county, which includes the city of Buffalo on Lake Erie, the weather service said.

"An additional 30 inches or more could fall in some locations, on top of the impressive amounts that have fallen already," it wrote on its website.

Roof collapses pose a threat, especially at mobile home parks, said Erie county deputy executive Richard Tobe.

"With this heavy snow load now, there are buildings that are in danger," he said.

Tobe advised residents to stay home and "be smart".
Julian Assange: Swedish court rejects appeal to lift arrest warrant
Stockholm's appeal court has rejected a demand by Julian Assange's lawyers to lift the arrest warrant against him, leaving the WikiLeaks founder still facing extradition to Sweden should he renounce his asylum in Ecuador's London embassy.

"In making this assessment, account must be taken of the fact that Julian Assange is suspected of crimes of a relatively serious nature," the court said in a statement on Thursday. A Swedish prosecutor first sought Assange's arrest four years ago following sexual assault and rape allegations, which he denies. [..]

But the court also noted that Sweden's investigation into Assange had come to a halt and prosecutors' failure to examine alternative avenues of investigation "is not in line with their obligation – in the interests of everyone concerned – to move the preliminary investigation forward". The ruling is expected to put pressure on prosecutors to find new ways to break the deadlock.

Per Samuelsson, one of Assange's lawyers in Stockholm, said the court's criticism of the prosecutor was aimed at her refusal to come to London to question Assange.
Russia warns US not to arm Ukrainian forces against pro-Russian rebels
Russia has warned the United States against supplying arms to Ukrainian forces fighting pro-Russian separatists in eastern Ukraine, hours before US vice-president Joe Biden was due to arrive in Kiev on Thursday.

Ukraine accused Vladimir Putin of treating its territory like a "playing field", trying to unleash a full-scale war that would pose a broader threat to Nato countries.

Russian foreign ministry spokesman Alexander Lukashevich said in Moscow that a US official's suggestion Washington should consider sending arms to Ukraine, where pro-Russian rebels have been fighting government forces since April, sent a "very serious signal".
Federal court allows Mississippi's only abortion clinic to remain open
A federal appeals court said Thursday that it won't reconsider its earlier ruling that a 2012 Mississippi abortion law is unconstitutional.

The decision means the law remains blocked and Mississippi's only abortion clinic remains open.

The law required abortion doctors to obtain admitting privileges at nearby hospitals.

The clinic, Jackson Women's Health Organization, sued the state to try to block the law as it was taking effect. A federal district judge in Jackson blocked the state from enforcing the law while the clinic tried, unsuccessfully, to get admitting doctors' privileges.
Ferguson protesters and police clash as grand jury decision nears
Police in riot gear clashed with a small group of protesters in a sub-freezing Ferguson, Missouri, on Wednesday night, as tensions grew over a coming announcement on whether a white officer will be charged for killing an unarmed black 18-year-old.

About 50 officers wearing riot helmets and carrying batons and shields repeatedly charged at demonstrators, who were gathered outside the Ferguson police headquarters to demand the indictment of officer Darren Wilson, who shot dead Michael Brown on 9 August.

In the most serious confrontation since a grand jury decision on Wilson became imminent in mid-November, protesters sounded sirens, shouted abuse at police and revived chants of "hands up – don't shoot" from the nights of unrest in the St Louis suburb after Brown's death.
Goldman employee fired for leaking confidential federal bank information
Goldman Sachs Group Inc said it fired a junior employee and a supervisor over the leaking of confidential information from the Federal Reserve Bank of New York.

The investment bank said the junior employee had passed on the information from the New York Fed, his former employer, to a senior colleague, who alerted the bank's compliance board. [..].

The confidential information provided Goldman a window into the New York Fed's private insights, including details about at least one of the bank's clients, the New York Times reported, citing lawyers familiar with the matter.

It is unclear whether Goldman's bankers used the information, the New York Times added.

In an internal memo obtained by Reuters, Goldman said the proper handling of confidential information was among its highest priorities and that it had a specific policy prohibiting an employee's use of information obtained from former employers.
Ohio inmates to be set free as witness recants testimony nearly 40 years later
The county prosecutor's office in Cleveland has filed a motion dismissing aggravated murder cases against three men falsely accused of killing a businessman outside a corner store in 1975.

Fifty-seven-year-old Ricky Jackson, 60-year-old Wiley Bridgeman and his brother, 57-year-old Ronnie Bridgeman, initially were sentenced to death during separate trials in 1975 for the slaying of Herman Franks. Their convictions were based solely on the testimony of a 13-year-old boy who recanted last year and said he was coerced and threatened by Cleveland detectives.

Wiley Bridgeman's attorneys say their client was three weeks from being executed before his death sentence was stayed. He and Jackson are expected to be freed as soon as Friday. Ronnie Bridgeman, now known as Kwame Ajamu, was released in January 2003.
Firefox will replace Google with Yahoo as default search engine in US
Yahoo will replace Google as the default search engine on the Firefox web browser in the US, signalling Yahoo's resolve to regain some of the ground that it has lost in the most lucrative part of the internet's ad market.

The five-year alliance announced on Wednesday will end a decade-old partnership in the US between Google and the Mozilla Foundation, which oversees the Firefox browser. The tensions between Google and Mozilla had been rising since Google's introduction of the Chrome browser in 2008 began to undercut Firefox. Google's contract with Mozilla expires at the end of November.

Even though Chrome is now more widely used, Firefox still has a loyal audience that makes more than 100bn search requests annually worldwide.

Besides dropping Google in the US, Mozilla is also shifting Firefox to the Baidu search engine in China and to Yandex in Russia. Firefox users still have the option to pull down a tab to pick Google and other search engines as their preferred way for looking up information online.
Mike Nichols, Celebrated Director, Dies at 83
Mike Nichols, one of America's most celebrated directors, whose long, protean résumé of critic- and crowd-pleasing work earned him adulation both on Broadway and in Hollywood, died on Wednesday in Manhattan. He was 83.

His death was announced by James Goldston, the president of ABC News. Mr. Nichols was married to the ABC broadcaster Diane Sawyer. A network spokeswoman said the cause was cardiac arrest, giving no other details.

Dryly urbane, Mr. Nichols had a gift for communicating with actors and a keen comic timing, which he honed early in his career as half of the popular sketch-comedy team Nichols and May. An immigrant whose work was marked by trenchant perceptions of American culture, he achieved – in films like "The Graduate," "Who's Afraid of Virginia Woolf?" and "Carnal Knowledge" and in comedies and dramas on stage – what Orson Welles and Elia Kazan but few if any other directors have: popular and artistic success in both film and theater.
Must Read Blog Posts
Help us call on Mark Udall to read the Torture Report into the record digby, Hullabaloo
White House Apparently Doing Everything To Stop Release Of CIA Torture Report Mike Masnick. Techdirt
"Down Outright Murder": A Complete Guide to the Shooting of Michael Brown by Darren Wilson Ryan Devereaux, The Intercept
Obama Administration Releases First Yemeni Prisoners from Guantanamo Bay in Years Kevin Gosztola, FDL The Dissenter
ISIS Has Enough Weapons for Up to Two Years Peter van Buren, FDL The Dissenter
You Can't Support the Filibuster and Hate Executive Action Jon Walker, FDL Action
Goldman Sachs Gained Inside Information From New York Fed DSWright, FDL News Desk
Yes, the Government Does Spy Under Grandfathered Approvals Marcy Wheeler, emptywheel
Amano, Sanger Still Trying to Disrupt P5+1 Deal With Iran Jim White, emptywheel
Something to Think about over Coffee Prozac
Euphamisms