Welcome to The Breakfast Club! We're a disorganized group of rebel lefties who hang out and chat if and when we're not too hungover we've been bailed out we're not too exhausted from last night's (CENSORED) the caffeine kicks in. Join us every weekday morning at 9am (ET) and weekend morning at 10:30am (ET) to talk about current news and our boring lives and to make fun of LaEscapee! If we are ever running late, it's PhilJD's fault.
Samhain: The Thinning Of The Veil

Samhain is one of the eight festivals of the Wiccan/Pagan Wheel of the Years that is celebrated as the new year with the final harvest of the season. It is considered by most practitioners of the craft to be the most important of the eight Sabats and one of the four fire festivals, Imbolc, Beltane and Lughnasadh. Beginning at sundown on October 31 and continuing through the next day, fires are lit and kept burning to recognize the shortening of days and the coming of winter's long cold nights. [..]

It is also the time of the year that we reflect and honor our ancestors and especially those who have departed since last Samhain. According to Celtic lore, Samhain is a time when the boundaries between the world of the living and the world of the dead become thinner, allowing spirits and other supernatural entities to pass between the worlds to socialize with humans. The fires and the candles burning in western windows are believed to help guide the spirits of the departed to the Summerlands. Like all Wiccan festivals, Samhain celebrates Nature's cycle of death and renewal, a time when the Celts acknowledged the beginning and ending of all things in life and nature. Samhain marked the end of harvest and the beginning of the New Celtic Year. The first month of the Celtic year was Samonios – 'Seed Fall'. [..]
This Day in History
'War of the Worlds' spooks Americans on Halloween Eve; A deadly mudslide hits Nicaragua after Hurricane Mitch; Muhammad Ali beats George Foreman in the 'Rumble in the Jungle'; Comedian Steve Allen dies.
Breakfast Tunes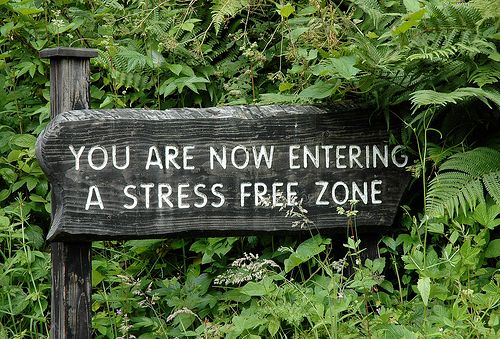 Breakfast News
FBI demands new powers to hack into computers and carry out surveillance
Agency requests rule change but civil liberties groups say 'extremely invasive' technique amounts to unconstitutional power grab

The FBI is attempting to persuade an obscure regulatory body in Washington to change its rules of engagement in order to seize significant new powers to hack into and carry out surveillance of computers throughout the US and around the world.

Civil liberties groups warn that the proposed rule change amounts to a power grab by the agency that would ride roughshod over strict limits to searches and seizures laid out under the fourth amendment of the US constitution, as well as violate first amendment privacy rights. They have protested that the FBI is seeking to transform its cyber capabilities with minimal public debate and with no congressional oversight.

The regulatory body to which the Department of Justice has applied to make the rule change, the advisory committee on criminal rules, will meet for the first time on November 5 to discuss the issue. The panel will be addressed by a slew of technology experts and privacy advocates concerned about the possible ramifications were the proposals allowed to go into effect next year.
San Francisco Giants beat Kansas City Royals: 2014 World Series result
The MLB season went down to the wire as the San Francisco Giants beat the Kansas City Royals in a tight game seven to clinch the World Series.

Giants ace Madison Bumgarner came in on two days' rest to pitch five scoreless innings in relief and earn his third win of the series.

"I was just thinking about getting outs until I couldn't get them anymore," said Bumgarner, who was named the World Series MVP. "Fortunately I was able to get some quick innings and I was able to stay in there. Right now I'm not tired at all. We just won the World Series it's hard to be tired right now."

The momentum had appeared to be with the Royals, after they crushed the Giants 10-0 in Game Six. It was a result that boosted their hopes of a first World Series victory in 29 years – along with the statistic that the home team had won the last nine fall classics that had gone the distance.
Federal Reserve Caps Its Bond Purchases; Focus Turns to Interest Rates
In a series of sweeping campaigns to revive the American economy, the Federal Reserve has spent much of the last six years purchasing trillions of dollars of bonds. Now it is done.

The Fed said on Wednesday that the economy no longer needed quite so much help. It is the third time since 2008 the Fed has announced such a move, but this time officials and analysts say the decision is more likely to stick, signaling an important milestone in the nation's painfully slow recovery from the Great Recession.

The central bank still plans to keep short-term interest rates near zero for a "considerable time," it said in a statement after a two-day meeting of its policy-making committee. And it said it would replace maturing bonds to keep its holdings at about $4.5 trillion.
Threat of Lawsuit Could Test Maine's Quarantine Policy
A nurse who cared for Ebola patients in Sierra Leone was headed for a legal showdown with the State of Maine on Wednesday over whether the state can quarantine her against her will.

The dispute is heightening a national debate over how to balance public health and public fears against the rights and freedoms of health care workers, and troops, returning from West Africa.

"This is a tipping point in this whole process," the nurse, Kaci Hickox, said in an interview, one of several she did from her home in northern Maine on Wednesday, as state troopers and television trucks stood outside.

"So many states have started enacting these policies that I think are just completely not evidence-based. They don't do a good job of balancing the risks and benefits when thinking about taking away an individual's rights."
The Red Cross' Secret Disaster
In 2012, two massive storms pounded the United States, leaving hundreds of thousands of people homeless, hungry or without power for days and weeks.

Americans did what they so often do after disasters. They sent hundreds of millions of dollars to the Red Cross, confident their money would ease the suffering left behind by Superstorm Sandy and Hurricane Isaac. They believed the charity was up to the job.

They were wrong.

The Red Cross botched key elements of its mission after Sandy and Isaac, leaving behind a trail of unmet needs and acrimony, according to an investigation by ProPublica and NPR. The charity's shortcomings were detailed in confidential reports and internal emails, as well as accounts from current and former disaster relief specialists.

What's more, Red Cross officials at national headquarters in Washington, D.C. compounded the charity's inability to provide relief by "diverting assets for public relations purposes," as one internal report puts it. Distribution of relief supplies, the report said, was "politically driven."
Swedish officials weigh up option to question Assange ahead of court ruling
Foreign Office happy for Marianne Ny to question Wikileaks founder in Ecuadorian embassy over allegations of rape and sexual molestation made in 2010

Sweden's chief prosecutor said on Tuesday she was seriously considering an invitation by the British government to question Julian Assange in London, before a court ruling in Sweden on whether to lift the warrant for his arrest.

The Foreign Office said on Tuesday it would welcome a request by the Swedish prosecutor Marianne Ny to question Assange inside the Ecuadorian embassy and would be happy to facilitate such a move, which is seen by Assange's lawyers as an important step towards breaking the deadlock surrounding the case.

The appeal court in Sweden is due to rule as soon as next week on a request by Assange's lawyers that the warrant against him be rescinded, but the timing of the Foreign Office's remarks appeared to be accidental.

Assange has sought political asylum in the Ecuadorian embassy, where he has lived for more than two years to avoid a perceived threat of extradition to the US for publishing military secrets. Since 2010 Swedish prosecutors have been trying to question him about allegations of rape and sexual molestation, although he has not yet been charged.
Prosecutors Suspect Repeat Offenses on Wall Street
It would be the Wall Street equivalent of a parole violation: Just two years after avoiding prosecution for a variety of crimes, some of the world's biggest banks are suspected of having broken their promises to behave.

A mixture of new issues and lingering problems could violate earlier settlements that imposed new practices and fines on the banks but stopped short of criminal charges, according to lawyers briefed on the cases. Prosecutors are exploring whether to strengthen the earlier deals, the lawyers said, or scrap them altogether and force the banks to plead guilty to a crime.

That effort, unfolding separately from a number of well-known investigations into Wall Street, has ensnared several giant banks and consulting firms that until now were thought to be in the clear.
Must Read Blog Posts
Did US Government Invoke 'State Secrets' in Defamation Case Because Anti-Iran Organization is Engaged in Graymail? Kevin Gosztola, FDL The Dissnter
Homeless Guy's Sign, Four Blocks from Koch Brothers' Apartment Peter van Buren, FDL The Dissenter
Hackers Breached White House Network… And Some Other Country Told The US About It Mike Masnick, Techdirt
Yep, Internet Providers Were Throttling Traffic During Netflix Negotiations Suzie Madrak, Crooks and Liars
US Military Suddenly Decides to Classify Its Analysis of Afghan Troop Capability Jim White, emptywheel
Bizarre Deployment of McDonough Torture Role in Article Bitching about Obama Non-Panic Marcy Wheeler, emptywheel
Matt Taibbi Leaving First Look Yves Smith, naked capitalism
Jebmentum! Charles Pierce, Esquire's Politics Blog
Something to Think about over Coffee Prozac
Because It Hasn't Been Said Enough

To the extent that there's an Ebola freakout it's because it comes from Africa and black people live there and it's really scary.