Welcome to The Breakfast Club! We're a disorganized group of rebel lefties who hang out and chat if and when we're not too hungover we've been bailed out we're not too exhausted from last night's (CENSORED) the caffeine kicks in. Join us every weekday morning at 9am (ET) and weekend morning at 10:30am (ET) to talk about current news and our boring lives and to make fun of LaEscapee! If we are ever running late, it's PhilJD's fault.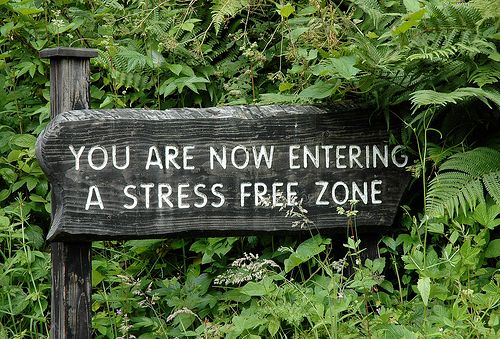 This Day in History
The Statue of Liberty is dedicated in New York; Benito Mussolini takes control of the Italian government; The Cuban Missile Crisis ends; Microsoft co-founder Bill Gates and actress Julia Roberts are born.
Breakfast Tunes
Breakfast News
U.S. CDC says returning Ebola medical workers should not be quarantined
Federal health officials on Monday revamped guidelines for doctors and nurses returning home to the United States from treating Ebola patients in West Africa, stopping well short of controversial mandatory quarantines being imposed by some U.S. states.

Dr. Thomas Frieden, director of the U.S. Centers for Disease Control and Prevention (CDC), called for voluntary home quarantine for people at the highest risk for Ebola infection but said most medical workers returning from the three countries at the center of the epidemic would require daily monitoring without isolation.

New York and New Jersey are among a handful of states to impose mandatory quarantines on returning doctors and nurses amid fears of the virus spreading outside of West Africa, where it has killed nearly 5,000 people in the worst outbreak on record.
Feds identify suspected 'second leaker' for Snowden reporters
The FBI has identified an employee of a federal contracting firm suspected of being the so-called "second leaker" who turned over sensitive documents about the U.S. government's terrorist watch list to a journalist closely associated with ex-NSA contractor Edward Snowden, according to law enforcement and intelligence sources who have been briefed on the case.

The FBI recently executed a search of the suspect's home, and federal prosecutors in Northern Virginia have opened up a criminal investigation into the matter, the sources said.

But the case has also generated concerns among some within the U.S. intelligence community that top Justice Department officials – stung by criticism that they have been overzealous in pursuing leak cases – may now be more reluctant to bring criminal charges involving unauthorized disclosures to the news media, the sources said. One source, who asked not to be identified because of the sensitivity of the matter, said there was concern "there is no longer an appetite at Justice for these cases."
Apple Pay 'no-data-collection' isn't a feature. It's a problem
Apple's attention to detail is legendary, especially when it comes to its product launches. So it's safe to assume that Senior VP Eddy Cue chose his words carefully when he said this about Apple's newly launched digital wallet Apple Pay: "We are not in the business of collecting your data. So, when you go to a physical location and use Apple Pay, Apple doesn't know what you bought, where you bought it, or how much you paid for it."

To most listeners, this sounded like a guarantee that Apple won't share or monetize user transaction data. But, in many ways, it was also an admission. As a company that has proven time and time again that it can deliver the content its customers truly want (apps, music, and movies), Apple seemed to be confessing that, when it comes to Apple Pay, it's not ready to do the same. Without access to product- and SKU-level data – the "content" that matters in retail – Apple was signaling that Apple Pay may not be able to produce something as simple as a receipt, let alone a meaningful experience for customers.
Detroit lawyer closes bankruptcy trial: 'The city needs all the help it can get'
An attorney for the city of Detroit told a federal bankruptcy judge on Monday that the city's survival depended on the approval of a plan that would right decades of irresponsible city management, a tumbling economy and systemic population loss.

"Detroit needs all the relief it can get from this court," Bruce Bennett told judge Steven Rhodes. If Rhodes does not approve the city's plan next week, Bennett said Detroit's "situation would get worse and worse. No one would come here."

The closing arguments in what is the largest chapter 9 bankruptcy case for a US municipality stretched all day Monday, representing the final phase of an often contentious saga for Detroit involving financial creditors and pension groups representing public workers clamoring before Rhodes to say they are owed more than originally stipulated in the city exit plan.
After weeks of watching, Hawaii lava nears home After weeks of watching, Hawaii lava nears home
Hawaii officials will make arrangements for those living in the path of a lava flow to watch the destruction of their homes.

That accommodation is being made to "provide for a means of closure," Hawaii County Civil Defense Director Darryl Oliveira said Monday. "You can only imagine the frustration as well as … despair they're going through."

Dozens of residents have been told they might have to evacuate as lava from Kilauea heads toward their homes.

The lava was about 100 yards from a home Monday morning, officials said.

After weeks of fitful advancement, the lava crossed Apaa Street on Sunday in Pahoa Village, considered a main town of the Big Island's isolated and rural Puna district. It was getting dangerously close to Pahoa Village Road, which goes straight through downtown.
Man charged with Daniel Pearl murder is acquitted for lack of evidence
An anti-terrorism court in Pakistan has acquitted one of the people accused of murdering US journalist Daniel Pearl in 2002.

Qari Hashim was arrested in 2005, some three years after the main accused were convicted for the abduction and killing of Pearl, a Wall Street Journal reporter.

Hashim's lawyer, Sher Mohammad Leghari, is quoted by the news agency AFP as saying the prosecution had no proof of his client's guilt.

Pearl, 38, was the WSJ's South Asia bureau chief when he was abducted and beheaded in Karachi while researching a story about Islamist militants.

A graphic video showing Pearl's decapitation was delivered to the US consulate in the city nearly a month later.

The British-born Ahmed Omar Saeed Sheikh was arrested in 2002 and sentenced to death while three other men received life sentences. All four filed appeals, which are still pending.
Migrant forced to give birth in shackles granted US visa
Juana Villegas was heading home from a doctors appointment in July 2008 when police in Nashville, Tennessee, pulled her over. Her three children sat in the car as officers asked Villegas for her driver's license. Her fourth child would be born three days later, after his mother had shackled to a hospital bed during labor.

Because of a now-defunct immigration policy, the officers were able to act as de facto immigration agents and arrest Villegas for her lack of identification.

"Give your baby a kiss, kiss your baby," an officer says in the video of her arrest. "You are going with me to jail, carcel, you don't have a driver's license."

Last week, six years of protracted legal battles produced an important milestone as Villegas became the proud owner of a visa that puts her on track for permanent residency in the US, where she has lived since the mid-1990s.
African lions are set to become the last big cat listed under the Endangered Species Act
Fearing that the world's most iconic big cat could soon go extinct as humans invade its range, the Obama administration on Monday proposed listing the African lion as a threatened species.

The proposal by the U.S. Fish and Wildlife Service would make the African lion the last big cat to receive federal protection under the Endangered Species Act. In the last two decades, their numbers have fallen by 30 percent, according to the International Union for Conservation of Nature.

Over that time, human development into areas inhabited by lions has increased. Their prey "is hunted by humans at unsustainable levels" for bush meat, the federal agency said in a statement. To survive, lions kill livestock, and in response, ranchers slaughter lions.
Teal pumpkins steer kids from potential Halloween food allergy scares
Every Halloween, thousands of trick-or-treaters walk door to door trying to gather as much candy as possible. Sometimes that candy is a problem, though.

The Kish family said it's not just candy that may have been tampered with that they check for, but all candy.

"The other kids, they're walking around trick-or-treating, they're popping some candy as they're going and I have to constantly tell her, 'No Amelie, don't do that because mommy and daddy have to check your candy first to make sure there's no nuts,'" said McKensie Kish of James Island.

It's the fear of food allergies that has the mother of two putting teal pumpkins in front of their house this Halloween. Kish said eventually her daughter Amelie, 3, will remember to ask if all foods are nut-free, but until then they'll set an example and hand out non-edible treats
Must Read Blog Posts
Christie's Quarantine Over-Reaction Ignores How Ebola is Transmitted Jim White, emptywheel
Edward Snowden Says Occupy Wall Street Was 'Last Time Civil Disobedience Brought About Change' Kevin Gosztola, FDL The Dissenter
Is Forced Quarantine for Ebola Legal? Peter van Buren, FDL The Dissenter
Time For An Intervention Charles Pierce, Esquire's Politics Blog
The Philosophy of Decline and Collapse Ian Welsh
Feds Want To Keep A Big Part Of Their Argument Against Lawsuit Over Internet Spying A Total Secret Mike Masnick, Techdirt
Something to Think about over Coffee Prozac
Who Needs Toilets And Showers?

I claim no expertise about when medical quarantine is necessary, but if it's a thing we do we'd better construct humane and appropriate facilities for it.

There's no way we're going to survive the zombie apocalypse.