Welcome to The Breakfast Club! We're a disorganized group of rebel lefties who hang out and chat if and when we're not too hungover we've been bailed out we're not too exhausted from last night's (CENSORED) the caffeine kicks in. Join us every weekday morning at 9am (ET) and weekend morning at 10:30am (ET) to talk about current news and our boring lives and to make fun of LaEscapee! If we are ever running late, it's PhilJD's fault.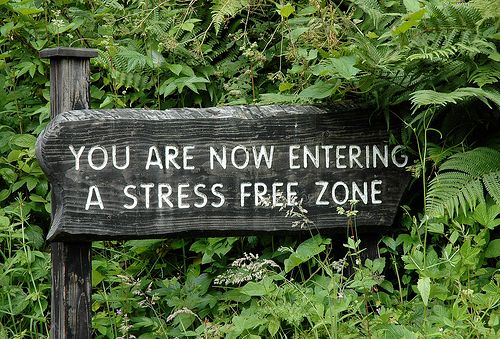 This Day in History
O.J. Simpson found not guilty of murder at his criminal trial; St. Francis of Assisi dies; Germany reunifies; Baseball's 'shot heard 'round the world'; 'Captain Kangaroo' and 'Mickey Mouse Club' hit TV.
Breakfast Tunes
Breakfast News
JP Morgan says 76 million households affected in largest ever data breach
Bank said financial information not compromised but customers' contact information, including phone numbers, captured

JP Morgan Chase, one of the largest banks in the US, said on Thursday that a massive computer hack affected the accounts of 76 million households and about seven million small businesses, making it one of the largest of its kind ever discovered.

The attack was under way for a month before it was discovered in July, and when it was disclosed in August, the bank estimated that about one million accounts had been compromised. But the latest information revealed on Thursday showed the attack was vastly more serious than earlier thought.

The bank said financial information was not compromised and that there had been no breach of login information such as account or social security numbers, passwords or dates of birth. However names, email addresses, phone numbers and addresses of account holders were captured by hackers.
Judge rejects White House plea to keep Guantánamo force-feeding hearings secret
Judge Gladys Kessler dismissed the government's argument that an open hearing would jeopardize national security

A federal judge has rejected the US government's plea to prevent the public from attending the first legal challenge to its practice of forcibly feeding detainees on hunger strike at Guantánamo Bay, describing it as "extraordinary" and "deeply troubling".

Judge Gladys Kessler, of the Washington DC district court, noted that the Justice Department's request came late – just days before opening statements are to be delivered in the case of Abu Wa'el Dhiab. [..]

In an occasionally mocking tone, Kessler dismissed the government's argument that an open hearing would jeopardize national security by risking the disclosure of classified information. Any witnesses or written testimony could be crafted to reserve any such discussion for a closed session, she found, and much of the evidence to be submitted is already public.
Pentagon rules out transferring secret Bagram detainees to Guantánamo
The Pentagon has ruled out transferring its most secretly held detainees from Afghanistan to Guantánamo Bay, an official told the Guardian, and is signalling it wants to resolve their years-long plight by the new year.

While US military officials scramble to figure out what to do with an estimated 13 non-Afghan detainees they hold without charge on the outskirts of Bagram airfield, "none of the detainees will be transferred to Guantánamo Bay," Lt Col Myles Caggins, the Pentagon's detentions spokesman, told the Guardian.

Barack Obama, who has been stymied in his attempt to close the infamous detention facility, has not added to the Guantánamo Bay detainee population since becoming president. But this week, the commander for residual detentions at the Bagram site – alternately known as the Detention Facility in Parwan or the Afghan National Detention Facility-Parwan – suggested that the non-Afghans might be sent to Guantánamo as a last resort.
US Ebola patient's waste not cleared from apartment two days after diagnosis
Health officials admit they were unable to find waste management company willing to accept soiled towels and sheets

Towels and sweat-ridden bedclothes remained for two days in the Dallas apartment where an undiagnosed Ebola sufferer was staying because health officials in Texas struggled to find a waste management company willing to accept them.

A company with experience of dealing with medical waste was finally due to clean the apartment on Thursday afternoon, but only after the patient's girlfriend told CNN that the materials had not been disposed of. [..]

Judge Clay Jenkins, Dallas county's emergency management director, said officials had now found a suitable contractor to clean the home where Duncan was staying. "We have some hygiene issues that we are addressing in that apartment," Jenkins said. He added that the contractors would be at the apartment "as soon as possible".

Jenkins said the sheets and towels, along with Duncan's belongings, were in sealed plastic bags.

"The house conditions need to be improved," Dr David Lakey, the Texas health commissioner, acknowledged during a separate conference call with reporters on Thursday.
Nobel peace summit cancelled after South Africa refuses visa for Dalai Lama
Jacob Zuma's government accused of 'selling its sovereignty' to China for refusing to admit exiled Tibetan spiritual leader

The Dalai Lama has accused South Africa of bullying after authorities there failed to give him a visa to attend a summit of Nobel peace laureates.

His comments, at a ceremony to mark the 25th anniversary of his 1989 Nobel peace prize, followed claims that the peace summit had been cancelled after several other laureates pulled out in protest.

"The Nobel peace summit scheduled to be held in South Africa to honour the legacy of our fellow laureate, the late Nelson Mandela, has been cancelled as the South African government wouldn't allow me to attend it," the Dalai Lama said in a speech in the northern Indian town of Dharamsala where he is based. "This is sort of bullying a simple person."

South Africa has been criticised in the past for refusing to grant the Dalai Lama a visa, reportedly under pressure from China.
Council removes Banksy artwork after complaints of racism
Mural had been painted overnight in Clacton-on-Sea, a week away from a parliamentary byelection

Banksy has struck again – but a council in the east of England has struck back, removing his artwork that it said contained "offensive and racist remarks".

The latest mural by the controversial graffiti artist, whose real identity is not widely publicised, was painted overnight in Clacton-on-Sea, in Essex, a week ahead of a byelection in the town triggered by the decision of local Conservative MP, Douglas Carswell, to defect to the UK Independence Party (Ukip).

The work showed five grey pigeons holding up signs including one stating "go back to Africa" towards a more colourful migratory swallow. One of the pigeons' signs read "migrants not welcome", while another held a placard that read "keep off our worms". Ukip argues that Britain's immigration policies are too lax.

Nigel Brown, communications manager for Tendring district council, said it had received a complaint on Tuesday that "offensive and racist remarks" had been painted on a seafront building.
Must Read Blog Posts
Mindless Panic Over Ebola Is Better Than Mindless Panic Over ISIS Jon Walker, FDL Action
Inspector General Claims to Have Found No 'Instances' Where CIA Over-Classified Secrets Kevin Gosztola, FDL The Dissenter
Plutocrat's Lawsuit Leads Unlikely Path To Transparency On AIG Bailout DSWright, FDL News Desk
CDC Director: "Zero Risk" to Passengers on Flights With Dallas Ebola Patient Jim White, emptywheel
Jack Goldsmith Declares Victory … for Osama bin Laden Marcy Wheeler, emptywheel
FCC Votes To End Its Sports Blackout Rule Timothy Geigner, Techdirt
Something to Think about over Coffee Prozac
It is one of the blessings of old friends that you can afford to be stupid with them.