Welcome to The Breakfast Club! We're a disorganized group of rebel lefties who hang out and chat if and when we're not too hungover we've been bailed out we're not too exhausted from last night's (CENSORED) the caffeine kicks in. Join us every weekday morning at 9am (ET) and weekend morning at 10:30am (ET) to talk about current news and our boring lives and to make fun of LaEscapee! If we are ever running late, it's PhilJD's fault.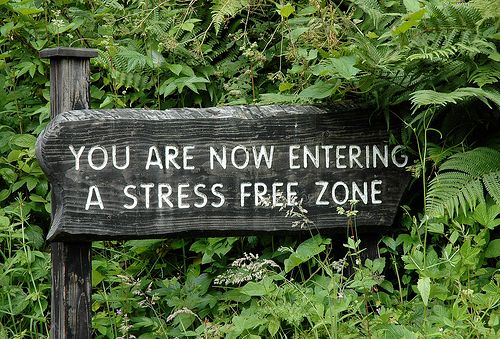 This Day in History
Cuban missile crisis fuels Cold War clash at UN; China's UN seat changes hands; 'Charge of the Light Brigade' battle takes place; Author Geoffrey Chaucer dies; Golfer Payne Stewart killed in plane crash.
Breakfast Tunes
Breakfast News
This is just politicians feeding the fear and not listening to the experts. None of this is necessary. You CANNOT get Ebola from a bowling ball or from someone who is asymptomatic sitting next to you on a train. TMC
New York and New Jersey issue tough new Ebola quarantine measure
Aid workers flying in from west Africa to be held for 21 days

Governors: 'We're not comfortable with voluntary quarantine'

Craig Spencer, 33, in hospital after becoming infected

Anyone flying into New York and New Jersey after having contact with Ebola sufferers in west Africa will be subjected to a mandatory 21-day quarantine, the governors of the two states announced on Friday, adding that one returning medic had already been detained.

Andrew Cuomo of New York and Chris Christie of New Jersey unveiled the joint policy, which goes beyond federal rules set out by the Centers for Disease Control and Prevention (CDC), as officials indicated the Obama administration was considering a similar rule throughout the US. [..]

Aid charities had previously warned that a quarantine rule would deter American doctors from travelling to Africa to help tackle the Ebola crisis. Yet the governors told a press conference in New York on Friday afternoon that they were unsatisfied with a self-monitoring system that had allowed Spencer to travel around crowded parts of the city such as the subway system, a restaurant and a bowling alley, after being infected.
Chicago joins Tweedledum and Tweedledee TMC
Man arrested after three police officers and bystander shot in California
A suspect was arrested Friday afternoon after two sheriff's deputies were killed during a series of shootings that spanned about six hours across two California counties. A third deputy and a bystander were also shot during the spree.

Marcelo Marquez, 34, was taken alive Friday afternoon from a home in Auburn after the initial shooting hours earlier in a Sacramento commercial area, according to Placer County Sheriff's spokeswoman Dena Erwin. "This guy was on a one-man crime spree today. He has no idea of the damage he did," she said.

The four shootings sparked a massive manhunt by multiple agencies backed by search dogs, helicopters and armored vehicles. Residents nearby were told to stay indoors and schools were locked down during the search.
Ottawa shooting: Stephen Harper oversees resumption of guard duties
The autumn sun shone brightly as two soldiers resumed guard over the tomb of the unknown soldier at the National War Memorial in Ottawa, a mark of resilience after one of their number, Corporal Nathan Cirillo, lost his life in this week's attack on the nation's parliament.

Hundreds of people, including prime minister Stephen Harper, gathered on Friday afternoon to watch the resumption of the honor guard, which had been suspended since Cirillo was killed on Wednesday morning. A heavily guarded Harper watched as the soldiers took their position next to the magnificent tomb decorated with bronze statues, a symbolic gesture of strength for a nation in healing.
Kurds fear Isis use of chemical weapon in Kobani
Kurds battling Islamic State militants for control of Kobani fear the extremist group may have used an unidentified chemical weapon, according to officials and one of the few doctors still working in the besieged Syrian town.

Patients with blisters, burning eyes and breathing difficulties turned up at a clinic after a blast was heard on Tuesday evening, Dr Walat Omar said. He described the symptoms as abnormal and said he could not identify their cause, but suspected a chemical weapon. [..]

Islamic State (Isis) is thought to have obtained stocks of ageing but still potent chemical weapons when it seized Iraqi army bases where they were stored, the New York Times reported earlier this month.

In June, the group took control of a sprawling complex that had been the heart of Saddam Hussein's chemical weapons programme, Al-Muthanna State Establishment. There may also have been chemical weapons buried or abandoned elsewhere, that were not destroyed by US forces or the Iraqi military.

Stocks manufactured before 1991 are dirty, corroded and not always easy to identify or use, but can still cause serious injury.
Ferguson protests: Amnesty report criticises police excesses
The report, by Amnesty observers deployed to monitor the protests, found that the militarised reaction to a small minority of violent demonstrators "impacted the rights of all participating" to freedom of expression and peaceful assembly under the US constitution and state law.

Heavily armed police clashed with demonstrators in Ferguson on successive nights in August after Michael Brown was shot dead by officer Darren Wilson. Teargas, stun grenades and rubber and wooden bullets were shot at crowds to force them to leave the streets.

Noting that the so-called "less-lethal" ammunition that was shot at crowds in Ferguson "can result in serious injury and even death", Amnesty's 23-page report said on Friday that "at least two children were treated for exposure to teargas" during the protests.
The royal tweet: Queen sends first Twitter message
The Queen has sent her first ever tweet while opening an information technology gallery at the Science Museum.

The message, which went out at 11:35am to 724,000 followers of the @BritishMonarchy account, read: "It is a pleasure to open the Information Age exhibition today at the @ScienceMuseum and I hope people will enjoy visiting. Elizabeth R." [..]

The account had previously been managed by palace officials.

The Queen and the Duke of Edinburgh arrived on Friday morning at the Science Museum in London to open and tour the UK's first permanent gallery dedicated to the history of information and communications technology.
Man accused of smashing Oklahoma Ten Commandments monument is identified
A man told authorities he smashed his car into a Ten Commandments monument at the state Capitol, breaking it to pieces, because Satan told him to do it.

Michael Tate Reed Jr., 29, was interviewed Friday by the U.S. Secret Service and taken into custody by the Oklahoma Highway Patrol on Friday after he made threatening statements at the Federal Building in downtown Oklahoma City, Secret Service Special Agent David Allison said.

A patrol spokesman said Reed, of Roland, was taken to a mental health facility Friday. Reed told Secret Service agents he suffers from bipolar disorder, Allison said.

Secret Service agents responded Friday morning to the Oklahoma City Federal Building after reports that a man there was threatening to kill President Barack Obama and had spit on a picture of the president, Allison said.
Reshuffled Royals Find Familiar Winning Recipe
Royals Beat Giants in Game 3 of the World Series

A handful of San Francisco Giant legends, including Willie Mays and Willie McCovey, were on hand Friday night at AT&T Park when the Giants hosted their first game of this World Series. It has almost become a routine for them to be playing in late October.

It is the third time in the past five years that the Giants have represented the National League in the Series, which they won in 2010 and 2012.

But the Kansas City Royals, who lost their first game of this postseason when they fell to the Giants in the Series opener Tuesday before evening things up a night later, defeated the Giants, 3-2, to take a two-games-to-one lead. Game 4 will be played here Saturday night.
Must Read Blog Posts
Iraqi Army 'Months Away' From Being Able To Take On ISIS, US Campaign To Take Years DSWright, FDL News Desk
Dear New Yorkers, Did a Doctor Recently Vomit on You? Jon Walker, FDL Action
Republicans Welcome Ebola (Satire) Peter van Buren, FDL The Dissenter
Maybe the Spooks Don't Want FTC to Know NSA's Tricks?Maybe the Spooks Don't Want FTC to Know NSA's Tricks? Marcy Wheeler, emptywheel
Dear Prudence ek hornbeck, Docudharma
Something to Think about over Coffee Prozac
Sometimes It's Hard

Good luck and best wishes to Kevin.