Welcome to The Breakfast Club! We're a disorganized group of rebel lefties who hang out and chat if and when we're not too hungover we've been bailed out we're not too exhausted from last night's (CENSORED) the caffeine kicks in. Join us every weekday morning at 9am (ET) and weekend morning at 10:30am (ET) to talk about current news and our boring lives and to make fun of LaEscapee! If we are ever running late, it's PhilJD's fault.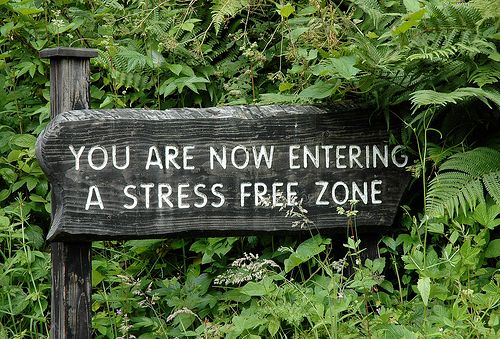 This Day in History
A pivotal battle in the American Revolution; President James Garfield dies; Bruno Hauptmann arrested in the Lindbergh baby case; Unabomber's manifesto published; 'Mary Tyler Moore Show' premieres.
Scotland Rejects Independence From Britain in a Close Vote
Voters in Scotland rejected independence from Britain in a referendum that had threatened to break up the 307-year union between them, according to projections by the BBC and Sky News early Friday.

Before dawn after a night of counting that showed a steady trend in favor of maintaining the union, Nicola Sturgeon, the deputy head of the pro-independence Scottish National Party, effectively conceded defeat for the "yes" campaign that had pressed for secession. [..]

With 26 of 32 voting districts reporting, there were 1,397,077 votes, or 54.2 percent, against independence, and 1,176,952, or 45.7 percent, in favor.
Breakfast Tunes
Breakfast News
CIA chief: 'If I've done something wrong, I'll stand up and admit it'
John Brennan expresses frustration with Senate and media while decrying lack of trust in agency at intelligence conference

Brennan has been locked in a heated dispute with his Senate overseers that escalated dramatically after agency officials breached a network firewall set up to allow committee investigators access to CIA documents relevant to their inquiry. The committee chairwoman, Democrat Dianne Feinstein of California, said on the Senate floor on 11 March that the CIA "just went and searched the committee's computers."

After initially denying the breach during a public appearance that day at the Council on Foreign Relations, Brennan apologized for it in July once the CIA's inspector general determined CIA officials had improperly accessed Senate staffer emails and conducted keyword searches on some of them.
Exclusive: Family Business At The National Security Agency
A large government contracting firm that appears to be doing or seeking business with the National Security Agency employs the spouse of one of the most powerful officials at the agency, according to corporate records, press releases, and company websites. But the NSA has declined to address whether there is a potential conflict of interest or to disclose any information about contracts or the official's financial holdings.

The spouse, for years, has also had an intelligence technology company incorporated at the couple's suburban residence in Maryland.

The NSA official, Teresa H. Shea, is director of the Signals Intelligence Directorate, which means she oversees electronic eavesdropping for intelligence purposes. She's held that crucial position since 2010. SIGINT, as it is called, is the bread and butter of NSA espionage operations, and it includes intercepting and decoding phone calls, whether cellular or landline; radio communications; and internet traffic. Shea's directorate was involved in the controversial domestic surveillance program, much of which was revealed by Edward Snowden.
San Diego school district to return armored military vehicle
The San Diego school district will return its armored military vehicle to the Department of Defense, school officials announced Thursday night.

The district joins a list of agencies returning excess military equipment amid a national controversy over local law enforcement agencies using such equipment.

The controversy erupted when police in Ferguson, Mo., used military equipment and tactics to quell protests after the shooting of an unarmed black man by a white police officer.

Law enforcement agencies in Ferguson, like hundreds of others, had received military equipment at no cost under the Excess Property Program.
In blow to GOP, Kansas Supreme Court affirms Democrat's ballot exit
In a blow to the reelection hopes of Republican Sen. Pat Roberts, the Kansas Supreme Court on Thursday struck the name of a Democratic challenger from the November ballot, pitting the embattled incumbent against a well-funded and surging independent candidate.

Democrat Chad Taylor, a district attorney from the Topeka area, exited the race this month in a move that put independent businessman Greg Orman into a one-on-one race against Roberts. But the state's Republican secretary of state, Kris Kobach, declined Taylor's request to have his name removed from the ballot on technical grounds, prompting court action.

Taylor's attorney argued this week that the Democrat complied with the law when he quit the Senate race, citing language Taylor used in a letter announcing his withdrawal.

In the court's 10-page ruling, it said the "plain meaning" of the language used by Taylor "effectively declares he is incapable of fulfilling the duties of office if elected."
FCC Deadline Passes But Debate Rages On Over Net Neutrality
"The FCC deadline has passed, but that doesn't mean the fight is over," said leaders from Asian American and Pacific Islander (AAPI) activist group, 18MillionRising, who hosted a #Fight4NetRights Twitter Chat this week on net neutrality to continue to push for minority voices to be considered as the FCC considers public opinion.

Participants in the chat were invited to discuss strategies for ensuring their interests will be considered as a policy is formed. The FCC received 3.7 million comments as officials weigh whether broadband companies should be allowed to charge some websites for faster access to customers.
Japan to Restart Whaling as IWC Seeks to Limit Research Kills
The resolution aimed to uphold an International Court of Justice ruling in March that Japan's hunt lacked scientific merit. The motion would give the IWC's scientific research committee more leeway to reject research proposals and the broader commission more say in reviewing scientific whaling. The measure passed 35-20, making it non-binding under the IWC's rules. The IWC meeting ended yesterday in Portoroz, Slovenia.

"It is extremely regrettable that the resolution was passed," Chief Cabinet Secretary Yoshihide Suga said in Tokyo today. "We plan to continue with preparations to conduct a new whale survey in the Southern Ocean from fiscal 2015, based on the verdict of the International Court of Justice. We believe our actions are entirely in line with international law and with the provisions of the convention."
Judge Accused of Assaulting Wife Is Urged to Resign
The message from a furious public to the National Football League over the past few weeks has been clear: Charges of domestic violence should have serious consequences.

But in a sign that the outrage has expanded, a federal judge in Alabama on Thursday faced abrupt and potent pressure to resign after he was charged with striking his wife last month at a luxury hotel here.

Although District Court Judge Mark E. Fuller of the Middle District of Alabama was arrested and charged with battery in early August, it was only this week that several of his state's top political figures demanded in rapid succession that he leave the bench.
Must Read Blog Posts
The Fire Next Time Charlie Pierce, Esquire's Politics Blog
U.S. Targets Islamic State's Lucrative Oil Smuggling Operations Oil Price, Washington's Blog
New DoD Directive on Detainees Allows Sleep and Sensory Deprivation, Biometric IDs Jeff Kaye, FDL The Dissenter
In No Fly List Case, Judge Questions Government's 'State Secrets' Claims & Orders Documents Be Produced Kevin Gosztola, FDL The Dissenter
Why USAF's "Transparency" Provisions Will Make Ongoing Organizing Difficult Marcy Wheeler, emptywheel
After Lying and Apologizing, Brennan Qualifies Both Dan Froomkin, The Intercept
Clapper Denies Lying, Announces New Ethics Policy Dan Froomkin, The Intercept
Keep on Pushing Brenda Mock, ProPublica
Everything That's Happened Since Supreme Court Ruled on Voting Rights Act Kara Brandeisky, Hanqing Chen and Mike Tigas, ProPublica
Jimmy Kimmel Joins John Oliver In Explaining Net Neutrality Mike Masnick, Techdirt
Something to Think about over Coffee Prozac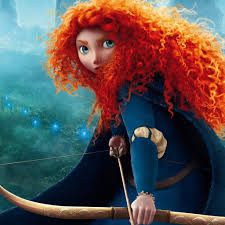 There are those who say fate is something beyond our command. That destiny is not our own, but I know better. Our fate lives within us, you only have to be brave enough to see it.

Princess Merida, Brave