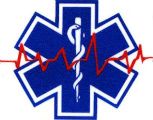 Welcome to the Health and Fitness News, a weekly diary which is cross-posted from The Stars Hollow Gazette. It is open for discussion about health related issues including diet, exercise, health and health care issues, as well as, tips on what you can do when there is a medical emergency. Also an opportunity to share and exchange your favorite healthy recipes.
Questions are encouraged and I will answer to the best of my ability. If I can't, I will try to steer you in the right direction. Naturally, I cannot give individual medical advice for personal health issues. I can give you information about medical conditions and the current treatments available.
You can now find past Health and Fitness News diaries here and on the right hand side of the Front Page.
Follow us on Twitter @StarsHollowGzt
Couscous Salads, Big Bowls and Casseroles
I took advantage of my garden's tomato bounty and made a pasta-like dish with sautéed cherry tomatoes and a sort of eggplant Parmesan casserole with a layer of Israeli couscous at the bottom. The couscous absorbs the wonderful flavors of the tomato sauce and eggplant. I also pulled some leftover cooked beans from my freezer and tossed them with the couscous, a tomato concassé and lots of basil for a wonderful main dish salad. [..]

I'm still focused on salads as the warm weather continues. So with the half-cup of brown rice, two tablespoons of red lentils and third of a cup of barley that were lingering in the pantry, I made a main-dish mixed-grains salad with a creamy curry dressing. It's amazing how you can make grains and legumes stretch to make a filling meal.
Israeli Couscous, Eggplant and Tomato Gratin
An eggplant Parmesan of sorts on a bed of Israeli couscous is a good way to use the fresh tomato sauce you've made over the summer, though canned tomatoes will work, too.
A simple, quick dish with few ingredients and lots of flavors.
Finely chopped tomatoes seasoned with garlic, balsamic vinegar and basil serve as dressing and vegetale in this main dish salad.
A lemony, colorful mix of chopped peppers and couscous adds substance to this romaine salad.
This hearty salad, with a creamy, spicy dressing, can be made with a number of different grains.