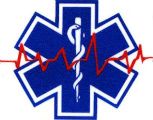 Welcome to the Health and Fitness News, a weekly diary which is cross-posted from The Stars Hollow Gazette. It is open for discussion about health related issues including diet, exercise, health and health care issues, as well as, tips on what you can do when there is a medical emergency. Also an opportunity to share and exchange your favorite healthy recipes.
Questions are encouraged and I will answer to the best of my ability. If I can't, I will try to steer you in the right direction. Naturally, I cannot give individual medical advice for personal health issues. I can give you information about medical conditions and the current treatments available.
You can now find past Health and Fitness News diaries here and on the right hand side of the Front Page.
Follow us on Twitter @StarsHollowGzt
I am on vacation so this week's Health and Fitness News is abbreviated. The full edition will be back next week
Just Add Farro


Andrew Scrivani for The New York Times
Wheat berries like farro, spelt and kamut are hearty, and I usually associate them with cool-weather dishes. But I'm working on a pantry cleanout, as I do every summer, and I found a number of half-filled bags that needed my attention. I cooked up big pots of farro and spelt after soaking the grains overnight. I usually soak wheat berries for only an hour, but I thought I'd see what an overnight soak yielded. Then I used them in several cool summer dishes. [..]

No matter what you call whole wheat berries, they're all cooked the. Soak one part farro or spelt with three parts water for an hour or longer. Bring to a boil, add salt to taste, reduce the heat, cover and simmer 50 minutes, or until the grains begin to splay. Some brands of farro are softer than others and yield a softer, starchier grain. One cup raw farro or spelt yields three cups cooked.
Cold Tomato Soup with Farro
Wheat berries add texture and substance to this light summer soup, and provide a treat at the bottom of the bowl.
This take on imam bayildi becomes more of a stuffed eggplant dish when cooked farro is added to the tomato-onion mix. Make it a day ahead of time for best results.
This dish is modeled on a Middle Eastern tabouli. Add just one cup of cooked farro or spelt to a generous mix of chopped parsley, mint, arugula and other herbs like basil or dill.
This dish combines smoky-flavored cheese and paprika with the crunch of the farro and walnuts. Simmer the farro or spelt until it splays.
Turn ratatouille into a meal with farro at the base of a summer big bowl. Top with a poached egg or with cheese.