Welcome to The Breakfast Club! We're a disorganized group of rebel lefties who hang out and chat if and when we're not too hungover we've been bailed out we're not too exhausted from last night's (CENSORED) the caffeine kicks in. Join us every weekday morning at 9am (ET) and weekend morning at 10:30am (ET) to talk about current news and our boring lives and to make fun of LaEscapee! If we are ever running late, it's PhilJD's fault.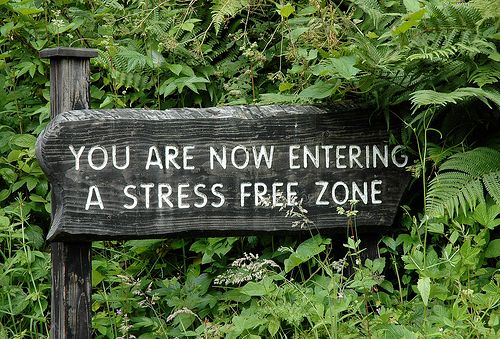 This Day in History
Britain's Princess Diana killed in a Paris car crash; Poland's Solidarity labor movement born; Jack the Ripper's first victim found dead in London; Violinist Itzhak Perlman and singer Van Morrison born.
Breakfast Tunes
Breakfast News
NYPD under investigation over second restraint-related death
The head of a New York City police union said on Saturday officers should not be held responsible for the death of a drugged-out man in custody.

The New York Police Department is being investigated following the 13 July death of Ronald Singleton. The 45-year-old was high on PCP when officers attempting to hospitalise him restrained him.

The medical examiner's office says the restraint led to his death.

The NYPD is also being investigated over the chokehold death of Eric Garner on Staten Island, four days after Singleton died. Garner, 43, was being arrested for selling untaxed, loose cigarettes when he was placed in the chokehold.
US strikes Islamic State targets in Iraq and drops aid to Amirli, Pentagon says
The Pentagon says the US military has conducted airstrikes and dropped humanitarian aid to the beleaguered Iraqi city of Amirli, where thousands of Shia Turkomans have been cut off from food and water for nearly two months by Islamic State militants.

The Pentagon's press secretary, Rear Admiral John Kirby, said aircraft from Australia, France and the UK joined the US in the aid drop, which was at the request of the Iraqi government.

The US military conducted the airstrikes to support the aid delivery, Kirby said.
Texas to appeal after federal judge strikes down abortion restrictions
Abortion providers across the US this weekend gave muted cheers to a court ruling that blocked a new law that would have caused more than half of the dwindling number of clinics in Texas to close as early as Monday.

The Texas state government immediately announced it would appeal the ruling, which was delivered late on Friday and which halted the closure of a dozen abortion clinics across the state.

"At least for the moment today's victory is vital in preventing politicians' scorched-earth assaults on women's healthcare," said Nancy Northup, chief executive of the Center for Reproductive Rights. The CCR filed the lawsuit, claiming the proposed law was unconstitutional.

Federal district judge Lee Yeakel agreed on Friday and declared, in the state capital Austin, in favour of the CCR.
California bill demands college students get 'affirmative consent' before sex
A California bill that demands college students get "affirmative consent" before engaging in sexual activity passed in the state's legislative chambers on Thursday.

The state's so-called "yes means yes" law passed unanimously in the state senate and will become law if it is signed by Governor Jerry Brown by the end of September.
First Ebola case in Senegal confirmed
A man infected with Ebola travelled to Senegal, bringing to the country the first confirmed case of the disease that has hit four other West African nations and killed more than 1,500 people, the health ministry has said.

The infected patient, a university student from Guinea, sought treatment at a hospital in Senegal's capital, Dakar, on Tuesday but gave no indication he might have Ebola, health minister Awa Marie Coll Seck told reporters.

The next day, an epidemiological surveillance team in Guinea told Senegalese authorities that they had lost track of a person who had had contact with sick people. The team said that the person disappeared three weeks ago and may have come to Senegal.
California to introduce tough new measures to limit police drone use
California is poised to introduce tough new controls on police deployment of drones for surveillance, as the debate around the acceptable uses of unmanned aerial systems (UAS) gathers pace.

Bill AB1327 has passed all stages in the California legislature and now awaits the signature of governor Jerry Brown. Should Brown give it the green light, as expected, it would send a powerful message across America about the limits of drone surveillance from the technology capital of the country.
Must Read Blog Posts
It's About the Lying Dan Froomkin, The Intercept
DOJ Pretends No Fly Guidelines Haven't Been Leaked, Claims 'State Secrets' To Avoid Revealing Them To The Judge Mike Masnick, Techdirt
They all look alike digby, Hullabaloo
Disappearing Kurdish Oil Marcy Wheeler, emptywheel
Ukraine Seeks NATO Membership As Putin Addresses Separatists As 'New Russia' DSWright, FDL News Desk
This Is Mighty White Of You by Charlie Pierce, Esquire's Politics Blog
Something to Think about over Coffee Prozac
Rightful liberty is unobstructed action according to our will within limits drawn around us by the equal rights of others. I do not add 'within the limits of the law' because law is often but the tyrant's will, and always so when it violates the rights of the individual.