Welcome to The Breakfast Club! We're a disorganized group of rebel lefties who hang out and chat if and when we're not too hungover we've been bailed out we're not too exhausted from last night's (CENSORED) the caffeine kicks in. Everyone's welcome here, no special handshake required. Just check your meta at the door.
Join us every weekday morning at 9am (ET) and weekend morning at 10:30am (ET) to talk about current news and our boring lives and to make fun of LaEscapee! If we are ever running late, it's PhilJD's fault.
This Day in History
Breakfast News
—–
Bodies dumped in streets as West Africa struggles to curb Ebola

Relatives of Ebola victims in Liberia defied government orders and dumped infected bodies in the streets as West African governments struggled to enforce tough measures to curb an outbreak of the virus that has killed 887 people.

In Nigeria, which recorded its first death from Ebola in late July, authorities in Lagos said eight people who came in contact with the deceased U.S. citizen Patrick Sawyer were showing signs of the deadly disease.

The outbreak was detected in March in the remote forest regions of Guinea, where the death toll is rising. In neighboring Sierra Leone and Liberia, where the outbreak is now spreading fastest, authorities deployed troops to quarantine the border areas where 70 percent of cases have been detected.
—–
Russia imposes new import bans in sanctions stand-off

Russia has extended food import bans to Romania, stepping up its response to more biting Western sanctions for its support for separatist rebels in Ukraine, though Moscow's measures could be rebounding on its own economy.

Russian veterinary watchdog Rosselkhoznadzor said on Wednesday it was suspending beef and cattle imports from Romania, citing an outbreak of mad cow disease.

Moscow has already imposed bans on Ukrainian juice and dairy produce, Polish vegetables and Australian beef and has said it might target Greek fruits and U.S. poultry.
—–
UK parliamentary committee urges action on Gaza

British Prime Minister David Cameron is coming under increased pressure over his government's policies on Gaza, after a cross-party parliamentary committee urged him to press Israel to lift restrictions on trade and travel in the territory.
—–
Walgreens drops tax plan, will stay in Chicago

Walgreens said Wednesday that it will purchase the shares in Alliance Boots that it does not already own as it also confirmed that it will keep its headquarters in the Chicago area.

The drugstore retailer said it will purchase the remaining 55% stake in Alliance Boots, a British health and beauty retail chain, it doesn't already own.

Walgreens also said it won't reorganize the company in a move known as a tax inversionthat would have trimmed the amount of U.S. taxes it pays.
—–
4 states face gay marriage showdown in Cincinnati

Michigan's gay marriage ban is set for another legal showdown, only this one involves more players, more judges and likely more drama.

On Wednesday, the historic civil rights case that centers on the right to marry heads to the U.S. 6th Circuit Court of Appeals in Cincinnati, where three federal appeals judges will decide the fate of same-sex marriage bans in Michigan, Tennessee, Kentucky and Ohio. In each of these states, a judge has ruled in favor of same-sex marriage, though all rulings have been appealed.

The Midwest states are part of an explosive litigation movement in which same-sex couples nationwide are fighting for the right to marry, or to have their existing marriages legally recognized. More than 75 lawsuits challenging gay marriage bans are pending in 32 states. Since December, courts have ruled in favor of same-sex marriage in 29 cases, with those victories now on appeal.
—–
After Edward Snowden, US government now fears it has new mole

The US government fears that the US intelligence agencies have a second mole who is feeding top secret information to journalists, it has been reported.

The existence of a second high-level leaker – separate from the former defence contractor Edward Snowden – has been mooted in intelligence and journalistic circles for some weeks, but was confirmed by US officials, according to a report by CNN.

The latest concerns came after The Intercept, a news site run by the former Guardian journalist Glenn Greenwald that has access to documents from known leaker Edward Snowden, published new revelations about the scope of the US terrorism watch-list.
—–
What does comet 67P look like? A giant duck

After a journey of 6.4 billion kilometers (4 billion miles), Europe's unmanned Rosetta probe reached its destination Wednesday, a milestone in mankind's first attempt to land a spacecraft on a comet.

The decade-long trip was successfully completed with a seven-minute thrust that allowed Rosetta to swing alongside comet 67P/Churyumov-Gerasimenko somewhere between the orbits of Mars and Jupiter.

"This is your only chance to have a rendezvous with a comet," Jean-Jacques Dordain, director-general of the European Space Agency, told scientists and spectators watching the maneuver at the mission control center in Darmstadt, Germany.
—–
Aspirin a day could dramatically cut cancer risk, says biggest study yet

An aspirin a day could dramatically cut people's chances of getting and dying from common cancers, according to the most detailed review yet of the cheap drug's ability to stem disease.
—–
Something to Think about over Coffee Prozac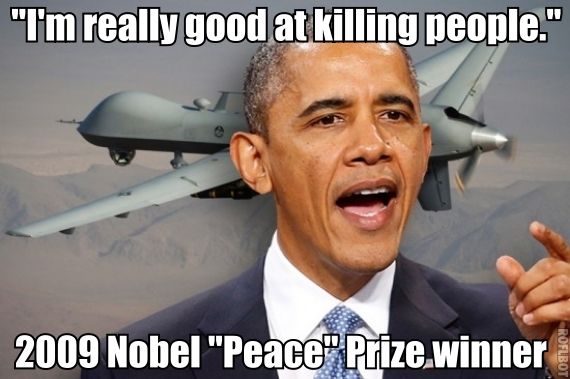 —–
Breakfast Tunes
—–
Stupid Shit by LaEscapee
—–