Welcome to The Breakfast Club! We're a disorganized group of rebel lefties who hang out and chat if and when we're not too hungover we've been bailed out we're not too exhausted from last night's (CENSORED) the caffeine kicks in. Everyone's welcome here, no special handshake required. Just check your meta at the door.
Join us every weekday morning at 9am (ET) and weekend morning at 10:30am (ET) to talk about current news and our boring lives and to make fun of LaEscapee! If we are ever running late, it's PhilJD's fault.
This Day in History
Breakfast News
—–
Japan PM sends offering to war dead shrine, angers China and South Korea

Japanese Prime Minister Shinzo Abe on Friday sent a ritual offering to a Tokyo shrine to war dead, triggering angry criticism from China and South Korea despite his decision not to visit the shrine in person as he seeks a Sino-Japanese summit.

His offering to the Yasukuni Shrine on the 69th anniversary of Japan's defeat in World War Two still angered South Korea and China, where bitter memories linger of Japan's actions before and during the war.

Abe visited the shrine in December, sharply chilling ties with China and South Korea. By sending an offering on Friday, Abe appeared to be trying not to worsen tensions with both nations while upholding a conservative ideology that takes a less apologetic tone towards Japan's wartime past.
—–
Iraq's Maliki finally steps aside, paving way for new government

Nuri al-Maliki finally bowed to pressure within Iraq and beyond on Thursday and stepped down as prime minister, paving the way for a new coalition that world and regional powers hope can quash a Sunni Islamist insurgency that threatens Baghdad.

Maliki ended eight years of often divisive, sectarian rule and endorsed fellow Shi'ite Haider al-Abadi in a televised speech during which he stood next to his successor and spoke of the grave threat from Sunni Islamic State militants who have taken over large areas of northern Iraq.

"I announce before you today, to ease the movement of the political process and the formation of the new government, the withdrawal of my candidacy in favor of brother Dr. Haider al-Abadi," Maliki said.
—–
Russian aid convoy checked; military vehicles mass near Ukraine

Dozens of heavy Russian military vehicles massed on Friday near the border with Ukraine, while Ukrainian border guards crossed the frontier to inspect a huge Russian aid convoy.

Kiev has said the humanitarian aid might be used as cover for a Russian military intervention, and has insisted that its forces check the convoy before it moves across the border.

Moscow has denied any ulterior motives, but has allowed Ukrainian border guards to enter Russia and look at the caravan of trucks in an area opposite the frontier town of Izvaryne.
—–
Missouri protests calmer after governor puts black police captain in charge

Protests over the shooting of an unarmed black teen in Missouri were boisterous but peaceable on Thursday night as a small number of state police, led by a newly appointed black captain, replaced riot gear-clad local forces and mingled with the crowd.

Hours earlier, Missouri's governor Jay Nixon put Highway Patrol Captain Ron Johnson in charge of security in the town of Ferguson after almost a week of clashes between protesters and police firing tear gas and stun grenades. Dozens of people have been arrested amid looting, shooting and vandalism.

In a tactical U-turn, Johnson, and a handful of black officers without body armor walked among thousands of protesters filling the streets of the mostly black St. Louis suburb, demanding justice for the killing of 18-year-old Michael Brown.
—–
Brace for a September 'polar vortex'

It's already August, which means fall is around the corner – and another winter no longer seems that far away. Forecasters are out with some predictions about the weather we can expect in the coming months:

– A polar vortex (if we're allowed to call it that when it's not winter) across the Great Lakes and into the interior Northeast during mid-to-late September, says Paul Pastelok, Accuweather's lead long-range forecaster.

"Temperatures [in the Northeast] will not be as extreme in November when compared to last year, but October could be an extreme month," he said on Accuweather's website.
—–
In Wake of Clashes, Calls to Demilitarize Police

For four nights in a row, they streamed onto West Florissant Avenue wearing camouflage, black helmets and vests with "POLICE" stamped on the back. They carried objects that doubled as warnings: assault rifles and ammunition, slender black nightsticks and gas masks.

They were not just one police force but many, hailing from communities throughout north St. Louis County and loosely coordinated by the county police.

Their adversaries were a ragtag group of mostly unarmed neighborhood residents, hundreds of African-Americans whose pent-up fury at the police had sent them pouring onto streets and sidewalks in Ferguson, demanding justice for Michael Brown, the 18-year-old who was fatally shot by a police officer on Saturday.
—–
Five Muslim-Americans Sue Feds Over Watchlisting

Relying in part on recent Intercept reporting on the vast breadth of the government's watchlisting system, several Muslim Americans filed a complaint in a Michigan federal court today, arguing that they have been wrongly ensnared in an unaccountable system without any opportunity to defend themselves.

Citing "recent media accounts," including secret government documents published exclusively by The Intercept, the complaint claims that the plaintiffs-five men on the terror watchlist-have been falsely stigmatized and punished without trial by a system motivated by "bigotry and misguided, counterproductive zeal."
—–
Plants 'talk' to each other via genes

In a surprising discovery, a scientist has discovered a new form of plant communication that allows them to share an extraordinary amount of genetic information with one another.

The finding by Virginia Polytechnic Institute and State University (Virginia Tech) throws open the door to a new arena of science that explores how plants communicate with each other on a molecular level.
—–
Ebola Epidemic Warning: WHO Says Outbreak 'Vastly Underestimated'

The Ebola crisis in West Africa may be far worse than previously thought, according to the World Health Organization (WHO), who Thursday warned that the number of reported cases "vastly underestimate the magnitude of the outbreak."

With more 1069 deaths and 1975 cases of infection reported so far, the Ebola epidemic spreading through Sierra Leone, Guinea, Liberia and Nigeria, is the deadliest on record. The WHO had, last Friday, declared the viral outbreak as an international public health emergency.

In a statement released Thursday, the WHO said that it "is mapping the outbreak, in great detail, to pinpoint areas of ongoing transmission and locate treatment facilities and supplies." It added that it is "coordinating a massive scaling up of the international response, marshalling support from individual countries, disease control agencies, agencies within the United Nations system, and others."
—–
Something to Think about over Coffee Prozac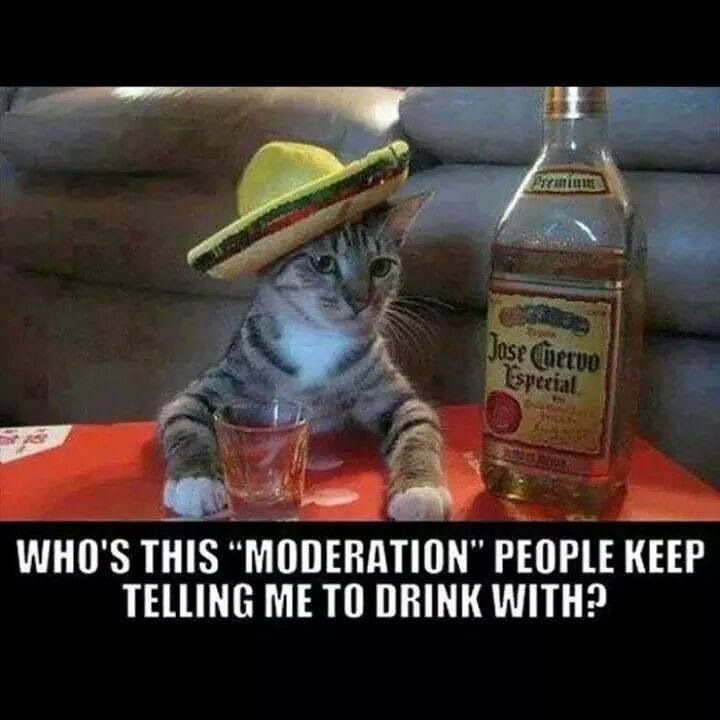 —–
Breakfast Tunes
—–
Stupid Shit by LaEscapee
—–