Welcome to The Breakfast Club! We're a disorganized group of rebel lefties who hang out and chat if and when we're not too hungover we've been bailed out we're not too exhausted from last night's (CENSORED) the caffeine kicks in. Everyone's welcome here, no special handshake required. Just check your meta at the door.
Join us every weekday morning at 9am (ET) and weekend morning at 10:30am (ET) to talk about current news and our boring lives and to make fun of LaEscapee! If we are ever running late, it's PhilJD's fault.
This Day in History
Breakfast News
—–
Gaza Cease-Fire Collapses; Israeli Soldier Is Captured

A newly agreed cease-fire in the Gaza conflict collapsed hours after it came into effect on Friday with the Israeli military announcing that a soldier appeared to have been captured by Palestinian militants who emerged from a tunnel near Rafah in the southern Gaza Strip.

Gaza health officials said that 35 Palestinians were killed and more than 100 wounded as Israeli forces bombarded the area. Palestinian witnesses said by telephone that Israeli tank shells hit eastern Rafah as residents returned to inspect homes they had evacuated.
—–
U.S. says India refusal on WTO deal a wrong signal

U.S. Secretary of State John Kerry told Prime Minister Narendra Modi on Friday that India's refusal to sign a global trade deal sent the wrong signal, and he urged New Delhi to work to resolve the row as soon as possible.

A World Trade Organisation pact to ease worldwide customs rules collapsed late on Thursday over India's demands for concessions on agricultural stockpiling.

"Failure to sign the Trade Facilitation Agreement sent a confusing signal and undermined the very image Prime Minister Modi is trying to send about India," a U.S. State Department official told reporters after Kerry's meeting with Modi.
—–
Uganda Court Invalidates Anti-Gay Law

A Ugandan court on Friday invalidated an anti-gay bill signed into law earlier this year, saying it was illegally passed and is therefore unconstitutional.

The panel of five judges on the East African country's Constitutional Court said the speaker of parliament acted illegally when she allowed a vote on the measure despite at least three objections over lack of a quorum.
—–
Bill Clinton's Lost Tape: I Could Have Killed Osama Bin Laden

Just 10 hours before the attacks of September 11, 2001, where nearly 3000 innocent people perished at the orders of Osama bin Laden, ex-President Bill Clinton was in Australia saying he had a chance to take the former al-Qaeda leader out – but passed.

At the time, bin Laden was lesser known to the general public but was on the FBI's Most Wanted list for his role in the 1998 attacks on U.S. embassies in Kenya and Tanzania. Clinton was in Melbourne, speaking to a small group of business leaders on Sept. 10, 2001, and he was asked about terrorism.
—–
In the end, the Senate couldn't even agree to deliver emergency aid to one of the United States' closest allies.

A last-ditch effort to deliver aid to Israel during its war with Hamas died on the Senate floor, as Republicans blocked the proposal over concerns that it would increase the debt.

After Senate Republicans blocked Democrats' $2.7 billion border aid package, which also included $225 million for Israel's Iron Dome missile defense system and $615 million to fight Western wildfires, Senate Majority Leader Harry Reid tried to split off the Israel and wildfire money as a standalone bill, hoping to put aside the dispute over border funding and appeal to Republicans' deep ties to Israel.
—–
Colorado starts issuing driver's licenses to undocumented migrants

Colorado will begin issuing driver's licenses and identification cards to immigrants on Friday regardless of their legal status, underscoring a sea change in a state that less than a decade ago passed strict immigration enforcement laws.

Now, thousands of immigrants are waiting to get cards they hope will add a degree of legitimacy to their residency in Colorado. About 9,500 people are signed up for appointments through the next 90 days to get the documents, with more getting scheduled every day. Both people in the country illegally and those who have temporary legal status will qualify.

The demand for the licenses and identification cards has been tremendous, with the state's website for appointments crashing at one point because of traffic, and immigrant advocates urging officials to add more locations where people can go. So far, appointments are being handled at only five locations – Denver, Aurora, Colorado Springs, Fort Collins and Grand Junction.
—–
Nasa's Hubble spots gigantic 'magnifying glass' galaxy

Astronomers using Nasa's Hubble Space Telescope have discovered the most distant galaxy that acts as a cosmic magnifying glass.

At 9.6 billion light-years away, it could be the most distant such object known to science, researchers said.

Spotted in observations from the Keck Observatory in Hawaii and the Hubble Space Telescope, the galaxy is big enough to magnify an even more distant galaxy 10.7 billion light-years away, due to a phenomenon known as gravitational lensing.
—–
Running 5 Minutes a Day Has Long-Lasting Benefits

Running for as little as five minutes a day could significantly lower a person's risk of dying prematurely, according to a large-scale new study of exercise and mortality. The findings suggest that the benefits of even small amounts of vigorous exercise may be much greater than experts had assumed.

In recent years, moderate exercise, such as brisk walking, has been the focus of a great deal of exercise science and most exercise recommendations. The government's formal 2008 exercise guidelines, for instance, suggest that people should engage in about 30 minutes of moderate exercise on most days of the week. Almost as an afterthought, the recommendations point out that half as much, or about 15 minutes a day of vigorous exercise, should be equally beneficial.
—–
Something to Think about over Coffee Prozac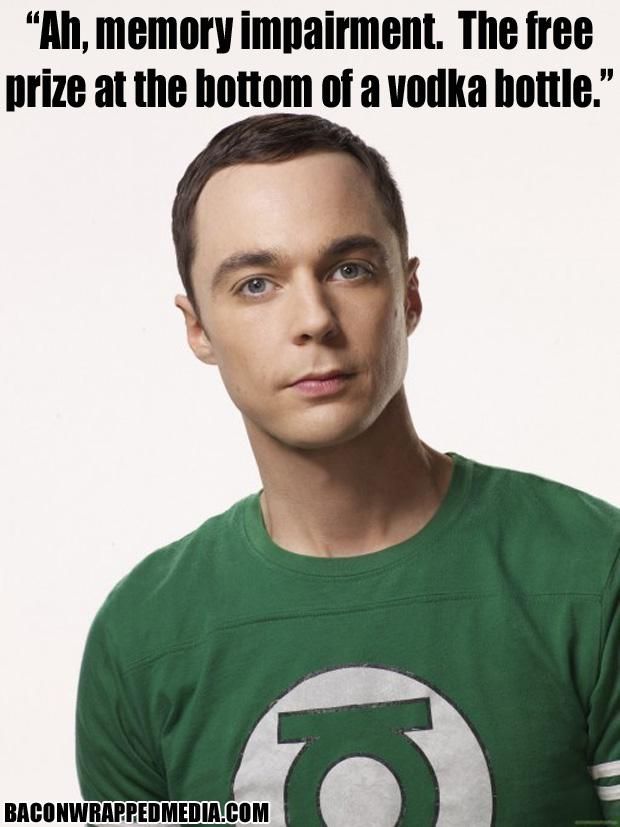 —–
Breakfast Tunes
—–
Stupid Shit by LaEscapee
—–