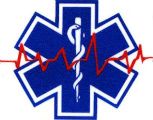 Welcome to the Health and Fitness News, a weekly diary which is cross-posted from The Stars Hollow Gazette. It is open for discussion about health related issues including diet, exercise, health and health care issues, as well as, tips on what you can do when there is a medical emergency. Also an opportunity to share and exchange your favorite healthy recipes.
Questions are encouraged and I will answer to the best of my ability. If I can't, I will try to steer you in the right direction. Naturally, I cannot give individual medical advice for personal health issues. I can give you information about medical conditions and the current treatments available.
You can now find past Health and Fitness News diaries here and on the right hand side of the Front Page.
Cool Summer Fish
Fish can be challenging. We're told to eat it twice a week because it's such a lean, high-protein, high-omega-3 animal, but we're also told to avoid certain fish like swordfish and large tuna because of high mercury content, other types like Atlantic cod (or what's left of it) because of overfishing and farmed salmon because of ecological considerations.

But it's worth it to become friendly with different types of fish, not just the farmed salmon found in every supermarket. If you seek a fishmonger that has a reputation for sustainably caught or raised, fresh seafood, you'll be on the right track. Broaden your repertoire; think sardines, petrale sole and Pacific cod.
Cold Poached Pacific Cod with Spices
If you use a whole fish, you can use the bones to make a fish stock for poaching. But fillets can also be poached in a lighter broth. They are rubbed with a Middle Eastern spice mix.

A perfect dish for summer tomatoes. It works well with two uncooked sauce options: one sweeter, one mintier.
Sushi-grade salmon or ahi tuna will work nicely for this easy, delicate dish, and you don't even have to be a whiz with a knife to make it.
This dish combines a recipe learned in Provençe with a recipe from Spain. The escabeche highlights sardines and saffron.
Summary: The cuisine of the state of Veracruz in Mexico has much in common with Spain's, including this spicy cousin of the Spanish escabeche. The dish calls for a mild vinegar.