Welcome to The Breakfast Club! We're a disorganized group of rebel lefties who hang out and chat if and when we're not too hungover we've been bailed out we're not too exhausted from last night's (CENSORED) the caffeine kicks in. Join us every weekday morning at 9am (ET) and weekend morning at 10:30am (ET) to talk about current news and our boring lives and to make fun of LaEscapee! If we are ever running late, it's PhilJD's fault.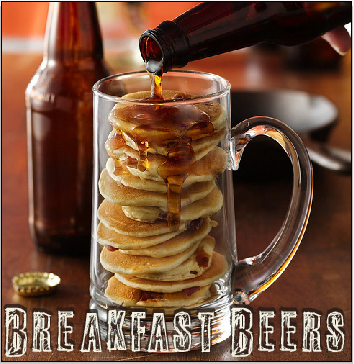 This Day in History
Breakfast News
—–
India opposition wins landslide, early tally shows

Indian opposition leader Narendra Modi and his party won national elections in a landslide Friday, preliminary results showed, driving the long-dominant Congress party out of power in the most commanding victory India has seen in more than a quarter century.

The Hindu nationalist Bharatiya Janata Party captured a commanding lead for at least 272 seats in the lower house of Parliament, the majority needed to create a government without forming a coalition with smaller parties. The Congress party trailed well behind with leads in only 42 seats, its worst showing ever.
—–
China-Vietnam tensions: Beijing vows to continue drilling

China says its oil rig will continue drilling in contested waters in the South China Sea, despite deadly anti-Beijing riots in Vietnam.

Top General Fang Fenghui said Beijing could not "afford to lose an inch" of territory, blaming Hanoi for stirring up trouble in the region.

Speaking in the US, he also warned that America's efforts to increase its focus on Asia were fuelling tensions.
—–
Sudanese woman who married a non-Muslim sentenced to death

A Sudanese doctor who married a Christian man and who was convicted earlier this week on charges of apostasy was sentenced to death on Thursday, judicial officials said.

According to the Sudanese officials, 26-year-old Meriam Ibrahim, whose father was Muslim, was convicted on Sunday and given four days to repent and escape death. She was sentenced after that grace period expired, the officials said, speaking on condition of anonymity.
—–
France gives itself new takeover rights

The French government has given itself a new power to block any foreign takeovers of French companies in "strategic" industries.

A decree, published in the official state gazette on Thursday will allow the state to block foreign takeovers in the energy, water, transport, telecoms and health sectors. Any such acquisition will now need the approval of the economy minister.

The new decree could be an obstacle to US group General Electric's planned $16.9bn bid for the energy assets of French industrial group Alstom.
—–
Obama And First Lady Michelle List Assets Worth Between $2M And $7M In 2013, Records Show

President Barack Obama and first lady Michelle Obama listed assets worth between $2 million and $7 million for 2013, of which $1 million to $5 million were in Treasury notes, according to financial disclosure forms released Thursday.

The Obamas reported an income of $503,183 in April last year as the president is entitled to a salary of $400,000. In the financial disclosure form, which permits public officials to list their assets in broad ranges, the president reported outside income from book royalties, including "Dreams from My Father," "The Audacity of Hope" and "Of Thee I Sing: A Letter to My Daughters," and investments worth between $180,000 and $482,000. Their assets also include Vanguard retirement funds and college savings plans.
—–
Biting dog fended off by Tara the hero cat to be euthanized for attacking boy

It is a happy ending for a four-year-old boy and his hero cat, Tara, in Bakersfield, Calif. But not so much for the biting dog that made them all famous in a surveillance video that shows Tara springing into action and tackling the attacking dog when it bites the boy.

A Bakersfield Police spokesman says the dog will be quarantined for 10 days, then euthanized, according to published reports by FirstCoastNews.com.
—–
$25M lawsuit for inmate who 'baked to death' in New York prison

The mother of a mentally ill, homeless veteran who was found dead in a 37C (100F) New York City jail cell that overheated due to an equipment malfunction in February plans to file a $25m wrongful death lawsuit against the city.

Alma Murdough's attorney, Derek Sells, said he will also ask the city to preserve all communications and 911 recordings regarding former Marine Jerome Murdough's death on Rikers Island. Sells scheduled a news conference for Friday afternoon.

He filed a notice of claim, the first procedural step necessary for a civil suit against the city, with the comptroller's office on April 30 on behalf of the inmate's 75-year-old mother. In it, he writes that the 56-year-old Murdough's death was caused by carelessness and negligence by Department of Correction employees.
—–
Sun's activity triggers lightning strikes

Activity on the sun significantly increases the rate of lightning strikes on Earth, say researchers, making it feasible to predict when lightning strikes will become more frequent.

They discovered that when streams of high-speed solar particles strike the Earth's atmosphere, the average number of lightning strikes increased by 32% for more than a month afterwards. The study is the first to implicate the solar wind – the stream of particles launched from the sun at over a million miles per hour – in triggering lightning, a phenomenon that has puzzled scientists.
—–
Daily HIV prevention pill recommended for those at risk

For years the message was simple: Use condoms to prevent HIV. But if you are at high risk of contracting the virus, health experts want you to consider an additional strategy — taking a pill every day to reduce your chance of being infected.

New guidelines published by the Centers for Disease Control and Prevention say pre-exposure prophylaxis, or PrEP, should be taken daily by people who are at high risk for contracting HIV.
—–
The Daily Wiki
In psychology, stress is a feeling of strain and pressure. Small amounts of stress may be desired, beneficial, and even healthy. Positive stress helps improve athletic performance. It also plays factor in motivation, adaptation, and reaction to the environment. Excessive amounts of stress however, may lead to many problems in the body that could be harmful.

Stress can be external and related to the environment,[1] but may also be created by internal perceptions that cause an individual to have anxiety or other negative emotions surrounding a situation, such as pressure, discomfort, etc., which they then deem stressful.

Humans experience stress, or perceive things as threatening, when they do not believe that their resources for coping with obstacles (stimuli, people, situations, etc.) are enough for what the circumstances demand. When we think the demands being placed on us exceed our ability to cope, we then perceive stress.
—–
Something to Think about over Coffee Prozac
One of the greatest casualties of the war in Vietnam is the Great Society… shot down on the battlefield of Vietnam.
—–
Breakfast Tunes
—–
Stupid Shit by LaEscapee