Welcome to The Breakfast Club! We're a disorganized group of rebel lefties who hang out and chat if and when we're not too hungover we've been bailed out we're not too exhausted from last night's (CENSORED) the caffeine kicks in. Everyone's welcome here, no special handshake required. Just check your meta at the door.
Join us every weekday morning at 9am (ET) and weekend morning at 10:30am (ET) to talk about current news and our boring lives and to make fun of LaEscapee! If we are ever running late, it's PhilJD's fault.
This Day in History
~~~~~~~~~~~~~~~~~~~~~~~~~~~~~~~~~~~~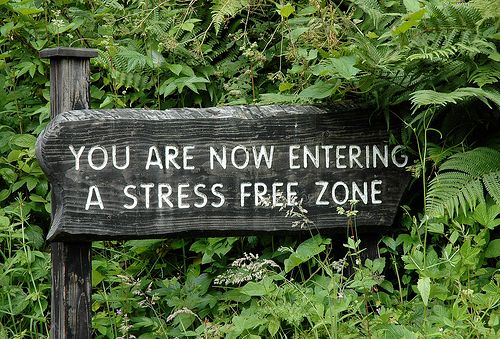 Breakfast News
The US isn't much better.
Jihadists execute seven in Syria, two by crucifixion
Beirut (AFP) – The jihadist Islamic State of Iraq and the Levant announced it had executed seven prisoners in its bastion in northeastern Syria on Tuesday, two of them by crucifixion.[..]

The Britain-based Syrian Observatory for Human Rights posted a photograph of the two prisoners being crucified at the roundabout with passer-by walking past apparently unfazed.
It's not the ones you think.
Giant Banks, Seen as Immune, Become Targets
Federal prosecutors are nearing criminal charges against some of the world's biggest banks, according to lawyers briefed on the matter, a development that could produce the first guilty plea from a major bank in more than two decades.

In doing so, prosecutors are confronting the popular belief that Wall Street institutions have grown so important to the economy that they cannot be charged. A lack of criminal prosecutions of banks and their leaders fueled a public outcry over the perception that Wall Street giants are "too big to jail."
Chipping away at the First Amendment
Supreme Court Won't Hear Chris Hedges' Indefinite Detention Case
On Monday, the U.S. Supreme Court denied Truthdig columnist Chris Hedges and other plaintiffs the right to challenge a law that allows the U.S. military to indefinitely detain people alleged or suspected to have helped al-Qaida or the Taliban.

A milestone in the so-called war on terror, the decision leaves the indefinite detention provision of the National Defense Authorization Act (NDAA) intact. The provision was ruled unconstitutional in 2012 by a federal court in New York after Hedges v. Obama was filed in January of that year, but that decision was overturned by the 2nd U.S. Circuit Court of Appeals in the summer of 2013.

The plaintiffs argued the NDAA chills free speech by threatening constitutionally protected activities including reporting, protest and political organizing for controversial causes.
I'm shocked, just shocked
Afghanistan Corruption Fostered by U.S., Pentagon Found
The U.S. government "created an environment that fostered corruption" in Afghanistan by supporting warlords, relying on private trucking contracts and providing billions of dollars in aid, according to a previously undisclosed Pentagon report.

"Corruption directly threatens the viability and legitimacy of the Afghan state" after a "large-scale culture of impunity" took hold, analysts for the U.S. Joint Chiefs of Staff said in a 65-page assessment obtained by Bloomberg News. American forces dependent on Afghanistan-based trucking companies found themselves "trapped in a warlord protection racket," according to the report dated Feb. 28.
Every breath you take
Almost half of Americans live with unhealthy levels of air pollution
Nearly half of all Americans live in areas with unhealthy levels of air pollution, according to an American Lung Association (ALA) report released Wednesday.

Nearly 148 million people live in areas where smog and soot particles make it unhealthy to breathe the air, according to the ALA's annual study on US air quality.

The report, which is based on data collected between 2010 and 2012, found smog, or ozone, had worsened in 22 of the 25 biggest US metropolitan areas, including Los Angeles, Houston, Washington-Baltimore, New York City and Chicago – and said there was a high risk of more high-ozone days because of climate change.
Must Read Blog Posts
Are We An Oligarchy Yet? by Letsgetitdone
Obama Administration Argues in Favor of Right to Fire Public Employees Who Testify at Corruption Trials by Kevin Gosztola
The Third Word by rserven
How the US Created the Afghan War-and Then Lost It by Anand Gopal
Eminent Domain: The Real Solution to Scumbag Sports Owners by Harvey Wasserman
Smoking by ek hornbeck
Reversal of Fortune and Mind by a Climate Denier by TheMomCat
The Daily Wiki
Something to Think about over Coffee Prozac
"There is nothing to writing. All you do is sit down at a typewriter and bleed."

Ernest Hemingway
Breakfast Tunes
Happy 81st Birthday, Willie Nelson
Stupid Shit by LaEscapee
Cross posted at Docudharma, Voices on the Square and GOS