Welcome to The Breakfast Club! We're a disorganized group of rebel lefties who hang out and chat if and when we're not too hungover we've been bailed out we're not too exhausted from last night's (CENSORED) the caffeine kicks in. Join us every weekday morning at 9am (ET) and weekend morning at 10:30am (ET) to talk about current news and our boring lives and to make fun of LaEscapee! If we are ever running late, it's PhilJD's fault.
But like ek horbeck
I would never make fun of LaEscapee or blame PhilJD. And I am highly organized.
Actually, I'm better organized. 😉
<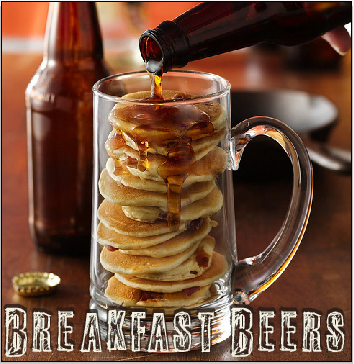 Passover begins on Monday evening. Like all Jewish holidays it's focus is on community, family and food, especially the food. I was born Jewish and raised in an ecumenical household that celebrated both Christian and Jewish holidays. I never kept a kosher home, although my first and current mothers-in-law did.
My favorite part of most meals is dessert. I've been the desert lady since I started a catering company some years back as a hobby. Here are some recipes for Passover deserts that I recently found and I'm trying this year.
Chocolate Caramel Macarons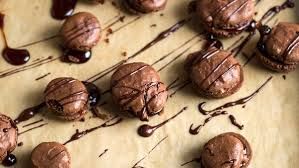 Instead of the typical buttercream or ganache filling, there's a crunchy caramel candy layer in between the cocoa layers. These are fudgy little confections more like candy than cookies. They also happen to be both gluten-free and can be kosher for Passover, if you use kosher-for-Passover confectioners' sugar.
Matzo Toffee With Candied Ginger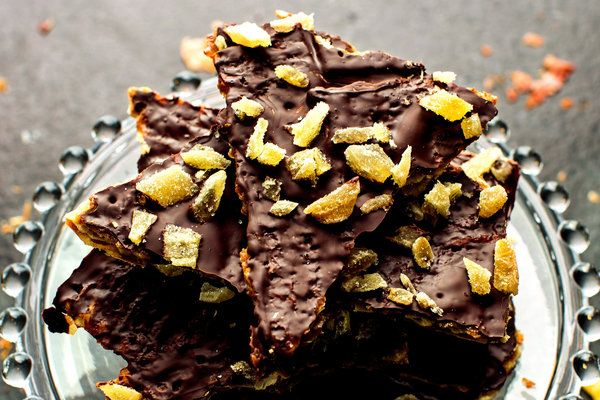 Traditional matzo toffee – a Passover-friendly spin on saltine toffee – is an addictive three-layer confection of crackers, brown sugar toffee and melted chocolate. In this version, the chocolate gets a spicy boost from the addition of both fresh ginger juice and chewy candied ginger.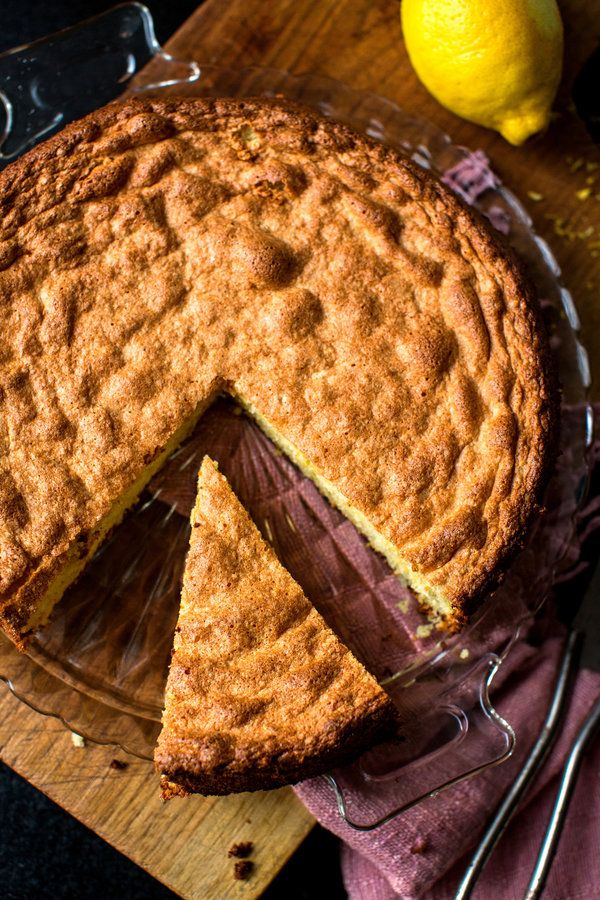 A touch of quinoa flour gives this hazelnut torte an underlying smokiness that makes it more complex than most. It also makes it both gluten-free and kosher for Passover.
This Day in History
Breakfast News
Reporters who broke Snowden story return to U.S. for first time
NEW YORK (Reuters) – Glenn Greenwald and Laura Poitras, the U.S. journalists who reported on spy agency analyst Edward Snowden's leaks exposing mass government surveillance, returned to the United States on Friday for the first time since revealing the programs in 2013.

Greenwald and Poitras flew into New York's John F. Kennedy International Airport on the same flight from Frankfurt, Germany, to receive a George Polk journalism award for their reports on how the U.S. government has secretly gathered information on millions of Americans, among other revelations.
U.S. agency ends Nevada cattle roundup, releases herd after stand-off
BUNKERVILLE, Nevada (Reuters) – U.S. officials ended a stand-off with hundreds of armed protesters in the Nevada desert on Saturday, calling off the government's roundup of cattle it said were illegally grazing on federal land and giving about 300 animals back to the rancher who owned them.

The dispute less than 80 miles northeast of Las Vegas between rancher Cliven Bundy and the U.S. Bureau of Land Management had simmered for days. Bundy had stopped paying fees for grazing his cattle on the government land and officials said he had ignored court orders.

Anti-government groups, right-wing politicians and gun-rights activists camped around Bundy's ranch to support him.
Ukraine officer killed in gunbattle in east
SLOVYANSK, Ukraine (AP) – Ukrainian special forces exchanged gunfire with a pro-Russia militia in an eastern city Sunday, according to the interior minister, who said one Ukrainian security officer was killed and five others were wounded. It was the first reported gunbattle in east Ukraine, where armed pro-Russia men have seized a number of law enforcement buildings in recent days.
Chances of getting audited by IRS lowest in years
WASHINGTON (AP) – As millions of Americans race to meet Tuesday's tax deadline, their chances of getting audited are lower than they have been in years.

Budget cuts and new responsibilities are straining the Internal Revenue Service's ability to police tax returns. This year, the IRS will have fewer agents auditing returns than at any time since at least the 1980s.

Taxpayer services are suffering, too, with millions of phone calls to the IRS going unanswered.
Bill would name the Bible as La. state book
Louisiana legislators advanced a bill Thursday that would make the Holy Bible the official Louisiana state book, despite concerns the move could prompt litigation.

"You cannot separate Christianity from the Bible," said state Rep. Wesley Bishop, D-New Orleans, a lawyer and the son of a preacher. "If you adopt the Bible as the official state book, you also adopt Christianity as the state religion … We are going to open ourselves up to a lawsuit."
Must Read Blog Posts
NYT: WH Shifts Into Orwellian Mode On Heartbleed, "Obama Lets NSA Exploit Some Internet Flaws" by bobswern
IYP: What is your thing? by LaEscapee
Connecticut transgender teen sent to adult prison…convicted of no crime by rserven
The Daily Wiki
Something to Think about over Coffee Prozacc
If Jesus had a wife, would it change the GOP War on Women? by Juan Cole
A Coptic fragmentary manuscript page that dates back to a few hundred years after Jesus' death (and the text of which may go back to the second century) has been found by radiocarbon and ink testing to be authentic. That is, it is not, as some scholars claimed when it was first announced by Harvard scholar Karen King, a modern forgery. [..]

Of course, that it is ancient does not require that it be correct.

But if it were correct, how might it change Christian sensibilities? For a holy figure to have a wife does not make the tradition more feminist, after all. The Jewish patriarchs and prophets were married, but Orthodox and Haredi Judaism are highly patriarchal. Likewise Islam, where the Prophet Muhammad (like Abraham and David) had several wives.

On the other hand, the text itself seems to be a pro-woman polemic defending the idea that women can be disciples of Christ even if married (Jesus is depicted as saying his wife is a disciple).
Breakfast Tunes
Stuff by LaEscapee
Cross posted The Stars Hollow Gazette], Voices on the Square and GOS.