(2 pm. – promoted by ek hornbeck)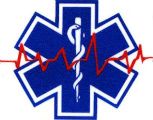 Welcome to the Health and Fitness News, a weekly diary which is cross-posted from The Stars Hollow Gazette. It is open for discussion about health related issues including diet, exercise, health and health care issues, as well as, tips on what you can do when there is a medical emergency. Also an opportunity to share and exchange your favorite healthy recipes.
Questions are encouraged and I will answer to the best of my ability. If I can't, I will try to steer you in the right direction. Naturally, I cannot give individual medical advice for personal health issues. I can give you information about medical conditions and the current treatments available.
You can now find past Health and Fitness News diaries here and on the right hand side of the Front Page.
Soup to Start
I love the idea of soup as part of the Thanksgiving meal. There are so many fall vegetables that make delicious, light purées, and that you might want to include in your Thanksgiving menu. But the prospect of a first course with the additional bowls and soup spoons to place and clear, when the main course and trimmings and dessert are the real focus of this meal, gives me pause.

But this year I found a solution, and it solves not just the soup conundrum but also the problem of what to serve before the meal, when guests and family are trickling in, maybe some people are watching football, and you need and want to serve something good without filling people up too much. I will be serving soup shots in demitasse espresso cups. They won't require spoons, as four of the choices are purées and one is a consommé.

~Martha Rose Shulman~
Parsnip and Carrot Soup With Tarragon
A fragrant soup that lets the flavor of the vegetables shine through.
A refreshing and light soup that can be an appetizer or full first course.
This soup is made without cream, but still tastes very rich.
A sweet and savory mixture that works well as a soup.
A simple French soup that works well regardless of which vegetable gets the emphasis.
Warnings/Alerts/Guidelines
Giving CPR for More Than 30 Minutes May Be Worth It

By Serena Gordon HealthDay
Study finds keeping resuscitation efforts going for longer could improve brain function in survivors

Nov. 16, 2013 (HealthDay News) — Experts agree that after someone's heart stops, the sooner CPR is started the better the chances of survival.

And now Japanese researchers report that continuing CPR for a half hour or more may help more victims survive with good brain function.

The study found that even after 38 minutes of CPR, people could still recover and have good brain function.

The findings are scheduled for presentation Saturday at the American Heart Association's annual meeting in Dallas.
Some Doctors Challenge New Statin Guidelines

By Dennis Thompson HealthDay

They say too many people would get the cholesterol-lowering drugs; heart groups defend the recommendations

Nov. 18, 2013 (HealthDay News) — A new online cholesterol risk calculator produced by two leading U.S. heart organizations is flawed and overstates a person's risk of heart disease, a pair of Harvard Medical School professors say.

The professors contend that this flaw could lead the calculator to mistakenly suggest that millions of people should be taking cholesterol-lowering statin drugs, The New York Times reported Monday.
Laser Toys Can Damage Eyes: Report

By Robert Preidt HealthDay
'Star Wars'-like gadgets causing serious injuries, doctors say

Nov. 21, 2013 (HealthDay News) — Popular laser toys can cause serious and potentially permanent eye damage, a new report warns.

The high-powered blue laser gadgets, sold over the Internet, are increasingly sought after by male teens and young adults, according to the researchers.

The study authors report on 14 cases of laser-caused eye damage treated at Saudi Arabia's King Khaled Eye Specialist Hospital between 2012 and 2013. The injuries were caused by high-power blue laser gadgets and included four cases of perforations of the retina, the part of the eye responsible for detailed central vision.
Medtronic Recalls Guidewires Used in Heart Procedures
About 15,000 Medtronic devices used in heart procedures are being recalled by the company because they have defects that could result in serious injury or death, the U.S. Food and Drug Administration announced.

The recalled products are guidewires. They are inserted through an artery and used to guide into place devices such as stents, the Associated Press reported.
General Medicine/Family Medical
Sudden Cardiac Arrest May Have Early Warning Signs

By Barbara Bronson Gray HealthDay
Study of men highlights importance of seeking medical help for chest pain, shortness of breath

Nov. 19, 2013 (HealthDay News) — A new study counters the commonly held belief that when most middle-aged men suffer cardiac arrest, it typically comes completely out of the blue.

Researchers found that the majority of victims have symptoms in the days and weeks before the emergency.

Most had chest pains between four weeks and one hour before a sudden cardiac arrest — when the heart stops abruptly — the study found. Others had noted shortness of breath, while a small percentage experienced dizziness, fainting or heart palpitations.

The study authors said that although middle-aged people are considered to be in the prime of life, they are not immune to cardiac emergencies.
Take Aspirin at Bedtime to Better Protect Heart?

By Dennis Thompson HealthDay
Small trial found the drug reduced blood clotting more when taken at night than in the morning

Nov. 19, 2013 (HealthDay News) — A daily dose of aspirin has become a common treatment for people at high risk for heart attacks or strokes, because it thins the blood and prevents clots from forming.

But does it matter when during the day you take the drug?

A new Dutch study suggests that people who take aspirin at bedtime might get more protection against heart attacks or strokes.
Hospitalization Rates Soar for Irregular Heartbeat, Study Finds

By Dennis Thompson HealthDay
Atrial fibrillation can lead to dangerous heart complications

Nov. 18, 2013 (HealthDay News) — Hospitalizations for the most common form of irregular heartbeat nearly doubled between 1998 and 2010, and are expected to continue to soar during the current decade, researchers say.

Ultimately, hospital treatment of atrial fibrillation could cost the United States more than $21 billion in 2020 alone, according to research presented Monday at the American Heart Association's annual meeting in Dallas.
Could Vaccines Someday Improve Heart Health?

By Dennis Thompson HealthDay
In early studies, injections lowered cholesterol and blood pressure in animals

Nov. 18, 2013 (HealthDay News) — People routinely get vaccinations to ward off the flu or prevent infectious diseases such as measles and whooping cough. Could there be a vaccine in the future that would prevent a heart attack?

Two animal studies suggest that vaccines might someday be used to reduce high cholesterol levels and lower blood pressure, according to findings presented Monday at the American Heart Association (AHA) annual meeting in Dallas.
How to Slash Heart Risks Tied to Obesity

By Robert Preidt HealthDay
Lower your blood pressure, cholesterol and blood sugar levels, analysis concludes

Nov. 22, 2013 (HealthDay News) — Obese or overweight people who lower their blood pressure, cholesterol and blood sugar levels could cut their risk of heart disease and stroke by more than half, a new study indicates.

Researchers analyzed 97 studies that included a total of more than 1.8 million people worldwide. They found that high blood pressure, cholesterol and blood sugar levels explain up to half of overweight and obese people's increased risk of heart disease. And those same factors account for three-quarters of their increased risk of stroke.

High blood pressure posed the greatest threat, accounting for 31 percent of the increased risk of heart disease and 65 percent of the increased risk of stroke, according to the study, published online Nov. 22 in The Lancet.
What Not to Do for Migraines

By Mary Elizabeth Dallas HealthDay
Experts issue new guidelines to avoid unnecessary tests, risky treatments

Nov. 21, 2013 (HealthDay News) — Prescription pain medications should not be the first treatment for migraines. And doctors shouldn't routinely order brain scans for patients with these debilitating headaches, according to new guidelines.

Taking a stand on common but often unnecessary or potentially risky tests and treatments for migraine, the American Headache Society published new recommendations in the November-December issue of the journal Headache.
You Might See Better in Your Eye Doctor's Office

By Alan Mozes HealthDay
Research suggests older adults may have poorer vision at home, mostly because of lower lighting

Nov. 21, 2013 (HealthDay News) — Researchers warn that patients who see perfectly well in their eye doctor's office often end up seeing considerably less well in the comfort of their own home.

The principal culprit: poor home lighting.

"The results from our study suggest that older adults are not seeing as well in their homes compared to their vision when tested in the clinic," said study author Dr. Anjali Bhorade, an associate professor of ophthalmology at the Washington University School of Medicine, in St. Louis.
Concussion's Damage to Brain May Linger

By Maureen Salamon HealthDay
Special scans found differences in gray matter when compared to those without head injuries

Nov. 20, 2013 (HealthDay News) — Months after concussion symptoms such as dizziness, headaches and memory loss fade, the brain continues to show signs of injury, a new study suggests.

Comparing 50 concussion patients with the same number of healthy people, researchers found that the brains of those suffering concussions showed abnormalities four months later. This happened despite the fact that their symptoms had already eased to some degree.
Quitting Smoking and Seniors' Hearts

By Dennis Thompson HealthDay
Study found reduced death rates from heart-related causes within 8 years

Nov. 20, 2013 (HealthDay News) — Seniors who quit smoking cut their risk of death by heart disease much more quickly than previously thought, particularly if they were light-to-moderate smokers, a new study says.

Past estimates held that it takes smokers about 15 years after they quit to lower their risk of heart attack, heart failure or stroke to that enjoyed by people who never smoked, said lead author Dr. Ali Ahmed, senior study researcher. Ahmed is a professor of cardiovascular disease at the University of Alabama at Birmingham's School of Medicine.
Flushed Face After Drinking Could Point to BP Risk

By Robert Preidt HealthDay
Response could signal vulnerability for alcohol-linked blood pressure trouble, study found

Nov. 19, 2013 (HealthDay News) — If your face turns red after a few drinks, it could be a sign of added risk for alcohol-linked high blood pressure, new research suggests.

It was already known that excessive drinking is a risk factor for high blood pressure, say researchers reporting online Nov. 18 in the journal Alcoholism: Clinical & Experimental Research. Experts have also known that facial flushing after drinking is tied to higher sensitivity or even intolerance to alcohol.
Studies Suggest Better Approaches to Staying Clot-Free

By Dennis Thompson HealthDay
One trial found gene tests help with standby med warfarin, another shows promise for newer drug

Nov. 19, 2013 (HealthDay News) — Genetic testing could help better guide doctors' use of warfarin, new research suggests. The blood-thinning medication is widely used to prevent stroke and heart attack in people with irregular heartbeats.

Warfarin is a popular medication, but a tricky one to use, the researchers said. Patients who receive too strong a dose can suffer from unusual and excessive bleeding, potentially coughing up or vomiting blood, according to the American Heart Association (AHA).
Women's Health
'The Pill' Tied to Raised Risk of Glaucoma

By Robert Preidt HealthDay
Eye disease more common among users of birth control pills, study finds

Nov. 18, 2013 (HealthDay News) — Taking birth control pills for more than three years may increase a woman's risk of developing the eye disease glaucoma, a new study suggests.

The findings are from an investigation involving more than 3,400 women aged 40 and older who took part in the U.S. National Health and Nutrition Examination Survey between 2005 and 2008.
Men's Health
Drinking Milk as Teens May Not Protect Men's Bones

By Alan Mozes HealthDay
Instead, research found boys who consumed more milk had higher risk of hip fractures as adults

Nov. 19, 2013 (HealthDay News) — Boys who drink more milk during their teenage years might not see any drop in their risk for hip fractures as adults, new research suggests. Just the opposite: Their risk actually might rise.

The finding, which was not observed among women, is based on the fracture history of nearly 100,000 white men and women, middle-aged and older, who recounted their milk-drinking habits decades earlier.
Pediatric Health
Breast Milk With Solid Foods Might Stave Off Allergies

By Steven Reinberg HealthDay
Study also found waiting until 17 weeks to introduce solids is key

Nov. 18, 2013 (HealthDay News) — Giving babies solid food while still breast-feeding, and waiting until 17 weeks to do so, might protect the infants from food allergies, British researchers say.

The overlap between starting solid foods while still breast-feeding teaches the immune system that food is safe and prevents food allergies, the researchers theorized.
Parents Clueless About Dangers of Noise Hazards?

By Kathleen Doheny HealthDay
Hearing loss is up among teens, but Mom and Dad aren't sounding alarms

Nov. 21 (HealthDay News) — One in six teens has some degree of preventable hearing loss, but few parents warn their kids to turn down their iPods or avoid other sources of excessive noise, new research finds.

"High-frequency hearing loss, which is typically noise related, has increased among U.S. adolescents," said study researcher Dr. Deepa Sekhar, assistant professor of pediatrics at Penn State College of Medicine.
Sports for Teens Are Beneficial — Up to a Point

By Robert Preidt HealthDay
Researchers found 14 hours a week were best, while high or low extremes lowered well-being scores

Nov. 21, 2013 (HealthDay News) — Too much time spent playing sports can be as bad as too little time for teens, a new study finds.

Swiss researchers found the greatest benefit seemed to be associated with 14 hours of sports a week. That's higher than European, American and World Health Organization (WHO) recommendations of at least seven hours of physical activity a week for adolescents.

Researchers Arnaud Merglen, at the University of Lausanne, and colleagues reported their findings online Nov. 20 in the Archives of Disease in Childhood.
Research Probes Autism's Origins in the Brain

By Brenda Goodman HealthDay
Two studies identify gene mutations that act together to disrupt the brain's wiring before birth

ov. 21, 2013 (HealthDay News) — Two research teams say they have pinpointed how changes in genes linked to autism act together to disrupt normal brain development.

Their studies, published Nov. 21 in the journal Cell, represent a leap forward in understanding the complex condition, said an expert who was not involved with the research.
Mental Health
Insomnia Cure and Success of Depression Treatment

By Margaret Steele HealthDay
Treat both conditions simultaneously, researchers suggest

Nov. 19, 2013 (HealthDay News) — Treating persistent insomnia at the same time as depression could double the chances that the mood disorder will disappear, a new study shows.

Doctors have long reported a link between insomnia — the inability to sleep — and depression, but many thought that depression led to insomnia. Now, experts suspect sleep problems can sometimes precede depression.
Teens' Mental Disorders Often Untreated: Study

By Robert Preidt HealthDay
Shortage of child psychiatrists partly to blame

Nov. 21, 2013 (HealthDay News) — Less than half of American teens with mental health disorders receive treatment, and those who do get help rarely see a mental health specialist, a new study indicates.

The findings underscore the need for better mental health services for teens, said study author E. Jane Costello, associate director of the Duke Center for Child and Family Policy in Durham, N.C.
Recessions May Contribute to Mental Decline Later

By Robert Preidt HealthDay
European review looked at 12,000 people who'd lived through economic downturns

Nov. 21, 2013 (HealthDay News) — Recessions can have long-lasting effects, and they may not be just financial.

A new study has found that people affected by an economic downturn in middle age may be at risk for mental decline later in life.

Researchers examined data from 12,000 people aged 50 and older in 11 European countries.
Nutrition/Diet/Fitness
Eat Nuts, Live Longer?

By Serena Gordon HealthDay
Study linked a daily handful of any nut to 20 percent reduction in death risk over 30 years

Nov. 20, 2013 (HealthDay News) — If you like nuts — and it doesn't seem to matter what kind is your personal favorite — you might be cutting your risk of early death by eating a handful of them every day.

New research found that people who ate a 1-ounce serving of nuts each day showed a 20 percent reduced risk of dying from any cause over three decades, compared to those who didn't eat the tasty snacks.
Does Caffeine in Coffee Perk Up Heart Health?

By Dennis Thompson HealthDay
Researchers still aren't sure, but suspect it might improve function of small blood vessels

Nov. 20, 2013 (HealthDay News) — Coffee seems to offer a mysterious benefit to heart health — one that doctors have been at pains to explain.

Now, a small, new study from Japan suggests that the caffeine in a cup of coffee might help your small blood vessels work better, which could ease strain on the heart.

A cup of caffeinated coffee caused a 30 percent increase in blood flow through the small vessels of people's fingertips, compared with a cup of decaf, according to the research, which is scheduled for presentation Wednesday at the American Heart Association's annual meeting in Dallas.
Start at the Healthier End of the Buffet

By Mary Elizabeth Dallas HealthDay
First three food items seen will comprise 66 percent of your total plate, researcher says

Nov. 21, 2013 (HealthDay News) — Putting healthier foods at the start of a buffet table can help diners pass up more fattening fare, according to a new study.

Researchers found that when healthy foods are seen first, people are more likely to select them and less likely to crave higher-calorie foods that may be farther down the buffet line.

"Each food taken may partly determine what other foods a person selects," the researchers said. "In this way, the first food a person selects triggers what they take next."
Cash Incentives Spur Poor To Buy Healthier Foods

By Randy Dotinga HealthDay
San Diego-area participants got matching funds to purchase specific products from farmers' markets

Nov. 22, 2013 (HealthDay News) — A recent program encouraged healthy eating by offering extra spending power to poor people who get government assistance to buy food. The only catch: They had to purchase healthier types of food at farmers' markets.

It's not clear if the thousands of San Diego-area participants in the federally funded program actually became healthier because they bought foods like produce, meat and bread.
Kids Worldwide Getting Less Heart Fit: Study

By Dennis Thompson HealthDay
Large study of running fitness in recent decades found today's children are much slower

Nov. 19, 2013 (HealthDay News) — Children across the globe can't run as far or as fast as their parents did at their age, according to new research.

In a one-mile footrace, a kid today would finish a minute and a half behind a typical child from 1975, said study lead author Grant Tomkinson, a senior lecturer in the University of South Australia's School of Health Sciences.

"We all live in an environment that's toxic for exercise, and our children are paying the price," Tomkinson said.