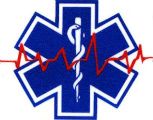 Welcome to the Health and Fitness News, a weekly diary which is cross-posted from The Stars Hollow Gazette. It is open for discussion about health related issues including diet, exercise, health and health care issues, as well as, tips on what you can do when there is a medical emergency. Also an opportunity to share and exchange your favorite healthy recipes.
Questions are encouraged and I will answer to the best of my ability. If I can't, I will try to steer you in the right direction. Naturally, I cannot give individual medical advice for personal health issues. I can give you information about medical conditions and the current treatments available.
You can now find past Health and Fitness News diaries here and on the right hand side of the Front Page.
Five Fillings for Stuffed Peppers
Peppers are very low in calories (about 25 calories per cup), and red peppers in particular are an excellent source of vitamins C, A and B6, as well as a very good source of potassium and vitamin K. By weight, red bell peppers contain three times as much vitamin C as citrus fruit. They also contain lycopene, a carotenoid found in tomatoes and other red fruits and vegetables. Some research has suggested that lycopene helps fight certain kinds of cancer.

Peppers offer the cook endless possibilities. Roast them and they become a household staple, useful for snacks, salads and quick toppings for sandwiches and bruschetta. Fry or stew them, and they can be stirred into scrambled eggs and frittatas, risottos, pastas and pilafs. Uncooked peppers make a great, healthy snack, a crunchy vegetable that kids will eat.

~Martha Rose Shulman~
Stuffed Roasted Yellow Peppers or Red Peppers in Tomato Sauce
These roasted yellow peppers are filled with a savory mix of quinoa seasoned with garlic and parsley and tossed with Manchego or Parmesan cheese.
The peppers that are traditionally used for this are small, thin-skinned green peppers that taper to a single tip.
Make sure that you spoon the sauce left in the baking dish over the rice once the peppers are done.
This filling of red rice, greens and feta, seasoned with fresh mint, is hearty and works very nicely with red peppers.
These sweet and sour peppers are great on their own, but they can also be filled.