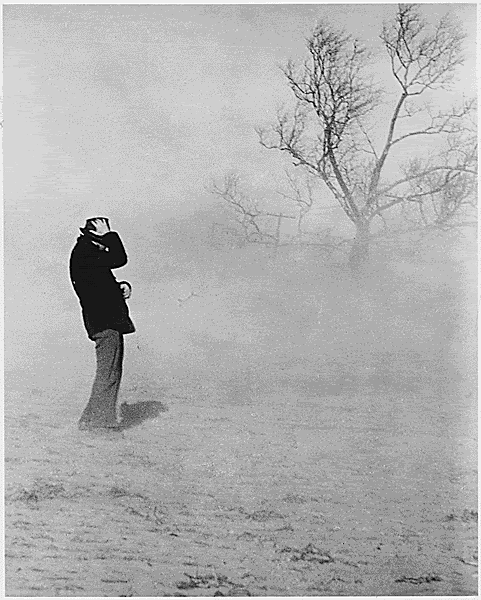 This week's selection was released in 1977 and peaked at #6 on the Billboard Hot 100 charts on April 22, 1978, which would be this group's only Top Ten single. The song reached Gold Record status shortly afterward.
Written by Kerry Livgren, it was one of the band's first acoustic tracks; its slow melody and melancholy lyrics differ from their other hits, which will be included in this writer's opening comment. The guitar part is played by two guitarists on six-string guitars, one in standard tuning and the other in Nashville tuning, in unison to create a chimy sound similar to a twelve-string guitar.
The song's instrumental bridge contains a distinctive and highly memorable melodic line and harmony for violin and viola played by Robby Steinhardt. The song also defined the band's signature sound, a mix of American-style boogie-rock and complex, symphonic arrangements with changing time signatures.
The song received additional recognition following the terrorist attacks on September 11, 2001 when it was placed on the list of songs deemed "lyrically questionable", which was distributed by Clear Channel.
The song also reached #3 on the Canadian RPM charts, #22 on the Dutch singles charts and #36 on the New Zealand charts.
The group is considered one of the great classic rock bands and to this day maintains a busy touring schedule throughout North America and Europe. The band has sold 15.5 million records to date, according the Recording Industry Association of America.
Without further ado, this week's selection is the #6 hit from 1978 by Kansas, "Dust in the Wind."
Kansas – There have been more than 12.7 million views of this video to date – 1978
In 1981 Buddy Miles Regiment covered "Dust In The Wind" on their 1981 Double LP "Sneak Attack." Here is their live performance in Chino, California…
Soprano and Broadway star Sarah Brightman, live from Las Vegas, performs a cover version of "Dust in the Wind", followed by "Who Want to Live Forever." She included this song in her 1998 album, entitled, "Eden"…
Kansas and the London Symphony Orchestra – Released May 19, 1998
Interface recorded an electronic dance version in 1999…
The Brazilian singer Paula Fernandes recorded "Dust in the Wind" in 1999, which was the title track for the album released that same year.
The Scorpions included a live version of "Dust in the Wind" on their 2001 CD, "Acoustica." Here is their live performance in Portugal – There have been almost 7.5 million views to date.
This cover version was performed in a South American folk style in 2001 by Melanie Safka, best known for her two Top 10 hits: "Lay Down (Candles in the Rain)", which reached #6 in 1970 and "Brand New Key", which hit #1 in 1971. Give this one a listen!
Dana Winner – 2002
Bernie Williams, former centerfielder for the New York Yankees turned in this acoustic jazz guitar version on his album, entitled, "The Journey Within", released in 2003…
Here is an interesting cover version by the two time Best American DJ award winning Gabriel & Dresden, from their eponymous album, released in 2006. Apparently this style is referred to as progressive trance music – for those who like a little melody along with extensive percussion and a thumping bass line…
This alluring soprano duo blends the hypnotic voices of Sasha Lazard, whose exquisite voice is rooted in the classical-electronica scene, and Shawna Stone, whose luscious voice has graced international opera houses. This duo places their distinct stamp on original songs and contemporary covers ranging from James Taylor ("Close Your Eyes") to Radiohead ("Street Spirit (Fade Out)") to John Denver ("Per Te/For You") to Kansas ("Dust in the Wind"). This version is from the 2007 Sasha & Shawna album entitled, "Siren."
Chaser has "Dust In The Wind" a track from their album "Numb America" featured in the new snowmobile movie "Alticity 6" – This version starts out slow, then suddenly slips into hypergear – Posted March 24, 2008…
Jose Luis explores the possibilities on this instrumental harp version – Posted September 3, 2008…
Igor Presnyakov turns in some very nice acoustic guitar work and vocals on this cover version. Posted June 26, 2009…
The Chilean punk rock band Los Mox! recorded a Spanish-language cover called "Polvo en el viento". Posted January 2, 2010…
Muppets: Beaker's Ballad – This has received almost 2.5 million views – remarkable! Posted February 8, 2010
Kansas ex-lead singer John Elefante (1982-1984) covers "Dust in the Wind" in his 2010 album "Revolution Of Mind" with band Mastedon. This version also features the song's author and founding Kansas member Kerry Livgren on electric guitar.
The Vitamin String Quartet performed this version on June 11, 2010…
Emmerson Nogueira – Posted July 22, 2010…
Sungha Jung turns in a very pleasant instrumental acoustic guitar version. Over 250,000 views, not bad for a homemade video. Posted January 21, 2011…
Judith Mateo's high-energy version includes a decided edge – Posted March 9, 2011…
Loading ...