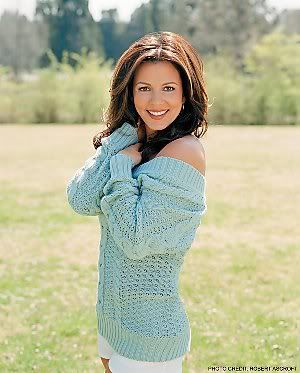 Although the Everly Brothers hold the record for the most Top 100 singles by any duo, the two-artist team this week hold the record for the most singles in the Top 40 (i.e., 29, versus 26 for the Everlys). These 29 Top 40 singles were all released between 1976 and 1990. This duo has had seven RIAA Platinum albums and six RIAA gold albums, and were inducted into the Songwriters Hall of Fame in 2003.
This week's feature song was written, performed, recorded and turned into a major hit in 1976 by the aforementioned dynamic duo. The song would become their very first Top Ten hit, peaking at the #4 slot on the Billboard Hot 100 charts, #23 on the Hot Soul Singles charts and #18 on the Hot Adult Contemporary Tracks charts and would earned RIAA certification as a gold record.
The song was written in honor of the girlfriend of one of the performers. Although the relationship with this song's namesake spanned more than three decades, the two went their separate ways in 2001.
In 2009, a country artist by the name of Jimmy Wayne performed a cover version, backed by the duo who originally made the song a hit. Although this effort was criticized as too much like the original and not suitable for country stations, the song rose to #31 on the Hot Country Songs charts in December of 2009.
Without further ado, this week's feature song is "Sara Smile" by Daryl Hall & John Oates, from 1976…
Hall and Oates, recorded in 1975, becoming a hit in 1976…
Michael Manieri performed this version on his 1977 album, "Love Play", featuring Steve Gadd on drums and David Sanborn on the Alto Saxophone…
Jazz saxophonist Boney James turns in a fine version in 1995, but since embedding has been disabled, you can still see it here.
Rich Kotzen's version includes some guitar work that is faintly reminiscent of Jimi Hendrix – worth a listen! From 2003…
Boyz II Men's version of the Halls & Oates classic from their 2004 album, "Throwback"
Seattle-based jazz guitarist Michael Powers turns in a great instrumental interpretation at the Moore Theatre, as can be found on his "Live at the Moore Theatre" DVD. He is joined to Dave Austin, drums; Craig Hoyer, keys; Douglas Barnett, bass; Nonda Trimis, percussion and Lee Oskar on harmonica. Enjoy!
Haley Joel Osment turns in a lite reggae version, along with some nice guitar work — Posted on January 13, 2007…
Joan Osborne from May, 2007…
Brian McKnight turns in a soulful, jazz-infused rendition – posted November 29, 2007
The Chicago Catz, posted on January 13, 2008…
Monte Montgomery's live performance in a small Austin television studio was viewed by Daryl Hall on YouTube, which led to an invitation for Monte to appear as a special guest on the "Live from Daryl's House" concert series — posted August 6, 2009…
Country artist Jimmy Wayne, backed by Hall & Oates, will likely not be confused with Ferlin Husky or Conway Twitty, from 2009…
After 7 turns in a very pleasant easy listening version – posted February 20, 2010…
The Bird and the Bee from their new album Interpreting The Masters Vol 1: A Tribute To Daryl Hall And John Oates – performed on March 19, 2010…
J. J. Barnes, posted June 21, 2010…
Latimore, from December 23, 2010…
Loading ...