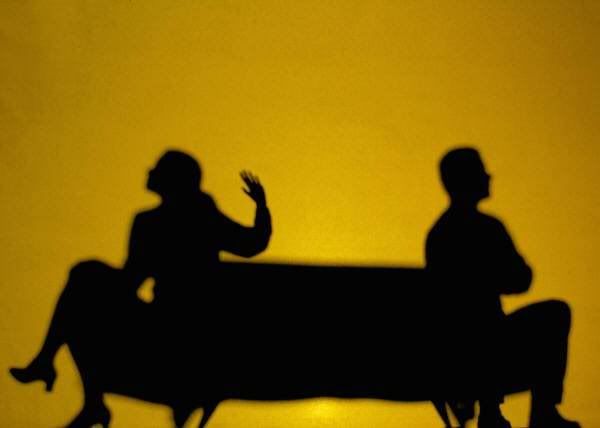 Yet another St. Valentine's Day will soon descend upon us. Those enchanted by fresh romance will agonize at length, wondering how best to make that day special. Some have spent many years with their beloved, appreciative of the predictability that has replaced the uncertain excitement of days long past. Properly remembering others on that day may derive from desire, a sense of obligation or a confusing combination of the two.
St. Valentine's Day can also be a gloomy time of year. Thoughts may turn to long ago love affairs, of intoxicating hopes that eventually gave way to bitter disappointment. Yet other musings may drift toward the long hoped-for relationship of a lifetime, that almost happened but didn't.
The sense of lost opportunity may be the cruelest vexation of all. That potential love interest may have entered our life two weeks or a month before both are to depart for opposite corners of the country. Maybe you met that someone at a particularly difficult time of your life, when you were preoccupied with one of the many crises that life casts upon us, and once the dust settled, that person was gone. Perhaps the most maddening frustrations occur when matters of romance are determined by misleading or incomplete information.
After months smitten with that special someone, finally, at a large gathering, our hoped-for hearthrob finally recognizes and approaches us. They flash a radiant smile that unleashes the butterflies in our stomach, sends a wave of sudden warmth throughout our entire body and sets the heart to racing. Now face to face, all the clever lines we've rehearsed day and night vanish. Tongue-tied and aghast with horror, we panic and placing both feet firmly in our mouth, proceed to utter the most inane comments of our entire life.
Only after that smile fades and our companion politely begs our leave do we glance downward, noting that one of our shoes is untied, we are wearing two different colored socks, our fly is partially open, an enormous ketchup stain covers our white shirt from neck to waist and then, breathlessly collecting ourselves in the restroom, are horrified by the image in the mirror. Somehow, in the space of the past couple of hours, our face has assumed the look of the before picture in a Clearasil commercial.
Sadly, your best qualities eluded the attention of your intended. One continues to wonder if that fateful chance meeting had occurred on a different day if that person might have become our life partner. The odds of any two people becoming a long-term item are exceedingly slight; however, that razor-thin sliver of doubt can inflict far more pain than any splinter we may pick up from a cheap bleacher seat. Once removed, the latter ceases to cause pain and the healing can begin immediately. But those mental slivers defy easy removal and even though we may not recognize the pain for years at a time, it can return with a vengeance when least expected or welcomed.
An erroneous or fragmented impression of someone who becomes an important part of our life carries its own perils. Even though few people would purchase a home without surveying the upstairs, the basement, the yard and order an expert inspection of the premises before taking the plunge, relationship decisions are sometimes made based upon use one or two qualities that shine so brightly that all the others disappear in the blinding glare. It is only with time that those previously overlooked qualities emerge, in some cases, long after important life decisions have been made.
Indeed, the importance of knowing well those we allow into our lives cannot be overestimated.
That said, the primary message of the song is that love unexpressed will almost surely be love unrequited. Was there someone in your life who kept you awake countless nights and despite all, fear kept you from telling them? Perhaps someone you'd always thought to be a dear friend only wanted much more, but for the same reasons never told you. The possibilities can be mind boggling.
Matters of romance, with all its joys and pitfalls, have provided fodder for comedies and tragedies through the ages. Entire libraries could be filled with books, films and music that explore its manifold mysteries. We've all seen the stories of high school sweethearts whose lives steered them in different directions, only to meet again at a 50th or 60th class reunion, when that long-dormant young love blossoms anew.
This week's selection, an oft-covered ballad of romance that could have been but wasn't, tells of the pain that can occur when that hoped-for love interest, for whatever reason, doesn't really know who we are.
Written by two singer-songwriters who were giants in their field in 1955, Cindy Walker and Richard Edward Arnold, the song was first recorded by Arnold later that same year. A cover version by Jerry Vale was the first to succeed, peaking at #14 on the pop charts in 1956. Arnold's version then climbed to success two months later, rising to #10 on the country charts. Ray Charles then revived the song in 1962, taking it to #2 on the Billboard Hot 100 charts, after releasing it on his #1 album, Modern Sounds in Country and Western Music. Charles' version also topped the easy listening charts for three weeks and can be found on the soundtrack for the 1993 comedy film, "Groundhog Day." Yet another cover version by Mickey Gilley in 1981 would become his twelfth #1 country hit.
This week's selection has been performed and recorded by hundreds of artists, including Carmen McRae, Manfred Mann, Elvis Presley, Roy Orbison, Meryl Streep, Eva Cassidy, Van Morrison, Michael Boltan, Emmylou Harris, Michael Buble, Willie Nelson, Michael McDonald and Asleep at the Wheel, all of which are included in this essay.
More information about the two songwriters will be found in opening comments by this writer, which will be posted either much later this evening or tomorrow morning. Please consider stopping by again tomorrow for some more fascinating details and great music.
Having exhausted all reasonable clues for the present time, without further ado, this week's selection, written by Cindy Walker and Richard Edward Arnold (aka Eddy Arnold), is the popular standard, "You Don't Know Me."
Co-songwriter Eddy Arnold's recorded version was the first to be released on April 21, 1956, but was the second to appear on the music charts, two months after Jerry Vale's rendition hit #14 on the pop charts. Two months after Vale's success, Arnold's original version rose to #10 on the Country charts…
Jerry Vale recorded a version with Percy Faith and His Orchestra and Chorus which became a hit, peaking at #14 on the Billboard Hot 100 charts in 1956…
Cash Box magazine combined all best-selling versions into one position, listing Carmen McRae on this list, even though she didn't appear on the Billboard Top 100 Sides listing. From 1956?…
Lenny Welch's biggest hit was a cover version of the big band standard "Since I Fell for You," which peaked at #4 on the Billboard Hot 100 charts in 1963. His version of "Ebb Tide" rose to #25 in 1964 and his cover version of "Breaking Up Is Hard to Do" ranked #34 in 1970. "Ebb Tide" was featured in the film "Sweet Bird of Youth." Welch also recorded the first vocal version of "A Taste of Honey" in 1962. Here is his interpretation of "You Don't Know Me" from 1959…
The best known version of this song was released by Ray Charles in April of 1962, on his #1 album, "Modern Sounds in Country and Western Music", which peaked at #2 on the Billboard Hot 100 charts. This version also topped the Easy Listening chart for three weeks in 1962, and was included in the 1993 comedy film, "Groundhog Day."
Floyd Cramer, country piano legend, turned in a very pleasant version of "You Don't Know Me", which bears his signature style. From 1964…
Rock 'n roll teen idol Rick Nelson tried his hand (and voice) at country music on this version from 1965…
Manfred Mann was perhaps best known for their 1964 #1 hit, "Do Wah Diddy Diddy", and appear in this live performance, featuring Klaus Voorman in 1966…
Here is a scene from the September, 1967 Elvis Presley film, "Clambake", in which he sings "You Don't Know Me." He was backed by the Jordanairres. Presley re-recorded the song with RCA later…
Roy Orbison's biggest hit was "Oh, Pretty Woman", which rose to #1 in 1964. He turned in this performance of "You Don't Know Me" on September 24, 1973…
Country artist Mickey Gilley recorded his interpretation of "You Don't Know Me" in 1981, which would become his twelfth #1 country hit…
In addition to garnering Golden Globe and Academy Award nominations for Best Actress for her performance in the 1990 film, "Postcards from the Edge", Meryl Streep lent her vocal talents to the film as well. Here is her performance of "You Don't Know Me" from the film…
Legend Eva Cassidy recorded this version with Chuck Brown in 1992. Don't miss this one!
Here's Emmylou Harris from 1994…
Van Morrison included this great interpretation of "You Don't Know Me" on his 1995 album, entitled "Days Like This"…
The Gene Harris Quartet turned in this lush, jazz/blues/gospel-oriented version in 1995. Includes some great piano work…
Canadian singer Jann Arden recorded a version in 1997 that appears on the soundtrack for the movie, "My Best Friend's Wedding." The video includes scenes from the film…
U. S. based jazz and blues singer Patricia Barber was awarded the Guggenheim Fellowship in 2003 in the "Creative Arts – Music Composition" category. Here is her cover version of "You Don't Know Me" from 2000…
Michael Bolton first recorded "You Don't Know Me" in 2004. The following is from his DVD "Live at the Royal Albert Hall 2009″…
Ray Charles re-recorded "You Don't Know Me" with Diana Krall on his album of duets, "Genius Loves Company", the only song common to both of Charles' two #1 albums. From August 31, 2004…
American singer, songwriter and pianist Peter Cincotti turned in this performance on September 14, 2004. He was the youngest performer ever to reached #1 on the Billboard jazz charts in 2002, at the age of nineteen.
Two-time Grammy winner and multiple Juno Award winner Michael Buble from 2005…
Willie Nelson performs "You Don't Know Me" on this 2005 music video…
Asleep at the Wheel performs a stellar version of "You Don't Know Me", from their "Live from Austin, TX" DVD, released in 2006. Don't miss this one!
Michael McDonald first performed "You Don't Know Me" on March 11, 2008. This great performance was posted on May 25, 2010…
Scottish singer-songwriter Leon Jackson from October 28, 2008…
Loading ...