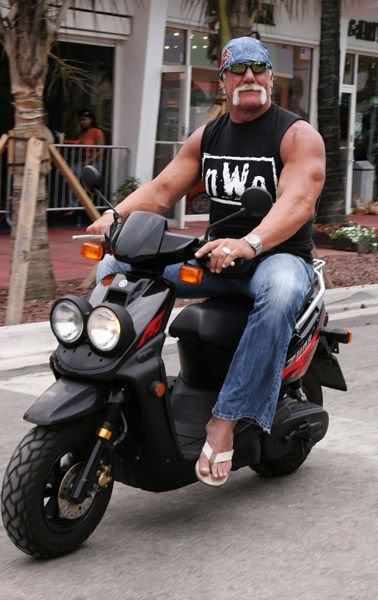 Are you convinced that the best rock music ever was produced in the 1960s and possibly the early 1970s as well? Ever wonder why?
The 1999 film "The Straight Story", resulting from a rather unlikely collaboration between David Lynch and Disney, recounts the true story of a real life Iowa septuagenarian Alvin Straight. In 1994, his own health declining, he receives word that his estranged brother in Mt. Zion, Wisconsin has suffered a stroke and is seriously ill. Unable to drive because his legs and eyes are too impaired, and unwilling to allow anyone else take him there, he sets out on a 240-mile, six week journey on his garden tractor (top speed = 5 mph), hopeful that he can reach his ailing brother and possibly heal a long-standing rift between the two before it's too late.
At one point during that journey, while camping near the roadside with a group of young bicyclists, one young man asked him, "What's the worst part about being old, Alvin?" After thinking for a brief moment, Straight replies, "The worst part about being old is remembering when you was young." If you ever watch this film, as you become older, you will recall Alvin's words time and time again. To view that scene from this beautiful and touching film, look for the conversation that begins at about the 4:35 mark.
Richard Farnsworth was terminally ill with bone cancer during the shooting of the film, which had caused the paralysis of his legs as shown in the film. He actually took the role out of admiration for Alvin Straight, and astonished his co-workers with his tenacity during production. Because of the pain of his disease, Farnsworth committed suicide the following year, at the age of 80.

The Straight Story was generally praised, with critics lauding Lynch's uncharacteristic subject matter. Years after its premier it held a 95% fresh rating on Rotten Tomatoes.

The Straight Story was the recipient of twelve awards and twenty-nine nominations.

The film was nominated for the Palme d'Or at the 1999 Cannes Film Festival. Freddie Francis was nominated for the Golden Frog. Richard Farnsworth earned an Academy Award nomination for Best Actor for his portrayal of Alvin Straight, the oldest person ever to be nominated for a Best Actor Oscar.
Although Alvin's words were/are undoubtedly true, perhaps music from long ago also transports us back to a time when the world seemed so much larger, so filled with hope and possibility. For all but the most jaded, the message that "the sky is the limit", which was standard fare during commencement ceremony addresses was believed without question. It was likely a time for most of us (all too brief, in retrospect) when the infirmities and indignities that accompany advancing "maturity" begin to crash our party, as we hurtle ever more quickly toward those fabled, but most likely mythical Golden Years.
Yes, maybe the music of an earlier time allows us to pretend that we are young again.
Perhaps the music helps us to recall friends and family who were such a large part of our lives then, wistfully recalling those distant magical times. Many of us subconsciously and happily celebrated our youth, innocently convinced that this blissful state would never end.
Quite possibly, our reason or reasons may be something entirely different. Please feel free to weigh in with your thoughts.
————————————————————————————
The feature song this week was written by Mars Bonfire, and was performed by a well-known Canadian-American rock band in 1968. It has been described as the very first heavy metal song, a concept further reinforced by the first mention of the term "heavy metal thunder" during the second verse.
This song was the third single release from the group's debut album, and was their biggest hit, peaking at #2 on the Billboard Hot 100 singles charts. In 2004, Rolling Stone magazine ranked the song at #129 on their list of The 500 Greatest Songs of All Time. In 2009, it was named the 53rd best hard rock song of all time by VH1.
The group has sold more than 25 million units to date worldwide, with eight gold albums and twelve Billboard Hot 100 singles (six of which were Top 40 hits), to its credit. Three of these songs made it to the Top 10.
Having now provided several clues as to the identity of the song and group, without further ado, this week's selection is the #2 hit from 1968, Steppenwolf's "Born to Be Wild."
Here is the original version of "Born to Be Wild" by Steppenwolf, which was prominently featured in the 1969 film, "Easy Rider", starring Peter Fonda, Dennis Hopper and the as yet little known Jack Nicholson. Although Nicholson had played various roles in films dating back to 1958, "Easy Rider" represented his first big break, which materialized after the original actor, Rip Torn, became involved in an argument with actor/director Dennis Hopper during which the two nearly came to blows.
Remarkably, Peter Fonda had wanted Crosby, Stills and Nash to record the soundtrack for the film. They are a wonderfully talented group, but the soundtrack for "Easy Rider"?
This one is a bit of a surprise from an unlikely cover artist. Wilson Pickett recorded this version in 1969, complete with brass…
Here is a black and blue live version from New York in 1980, combining the talents of Black Sabbath and Blue Oyster Cult…
Overcome with an urge to dance? This one's for you. Jo Carol performs with Modern Rocketry in this disco/synth pop version from 1987, beginning with "Born to Be Wild", then morphing into "Into the Future." Tragically, Jo Carol died from a cerebral aneurysm in San Francisco in 2003, at the age of 47…
Kansas performs live on February 14, 1989 at the Tower Theater in Philadelphia, Pennsylvania. This was part of their "In the Spirit of Things Tour" and was played as an encore. This show was featured on the weekly radio program "The King Biscuit Flower Hour."
This version by INX in 1993 was published to launch Virgin Radio in the UK.
Bruce Springsteen performs live from Valle Hovin in Oslo, Norway on June 1, 1993. The band originally started playing this on USO tours and had wanted to end each show with everyone on stage playing at the same time. They decided to use it as an encore on the US leg of their ITSOT tour.
Kim Wilde changes it up a little with female lead vocals, in a version that has subtle shades of a dance version (2002)…
Slayer performed with vocal heavy version on May 21, 2002…
Hinder recorded this interpretation in 2007 for use by TNT for their NASCAR on the TNT Summer Series broadcasts of the NASCAR Sprint Cup Series in 2007 and 2008. It was also included on the CD of their 2007 re-release album "Extreme Behavior" along with a non NSCS version of the music video.
The Warriors change up the tempo in this version, posted on February 13, 2008…
Ready for an Japanese acoustic version? On the slide guitar? Keisuke Kuwata performs live on February 27, 2008…
Another acoustic? The Ukelele Orchestra of Great Britain displays some fine instrumental work as well as multi-part vocal harmonies in this version from 2008…
Hardly Strictly Bluegrass 9 from San Francisco, California. This one also stakes out some new territory. From October 4, 2009…
Do you think that relying almost exclusively on bowed string instruments might be an impediment? Well, maybe not. OAYS with The Mark Wood Experience from October, 2009…
Loading ...