(11AM EST – promoted by Nightprowlkitty)
Cross-posted at Progressive Blue.
Good evening and happy Sunday to you. Working too much I've missed most of the news this week. I do have a logical rant over something I did hear. I would guess that most NPR listeners vote Democrat and well that's good for the Party. I would also guess that defending NPR against right wingers would be like shooting fish in a barrel. If I was in the Democratic leadership I would have had some fun comparing the transcripts of NPR with the crap Americans hear on talk radio. Comparing the support for public broadcasting with other industrialized nations I would love to have heard some Democrat say "Hey wait, didn't the Republicans already defund NPR in the name of Rush Limbaugh?"
But then this diary is not about politics. This is a little celestial seasonings and some pleasant views to start your week. I wasn't home for too many sunsets this week but I still have some good views to share.
Before the views I have a question. Is there any fun left in politics?
After an all work and no play week I woke up from pleasant dreams to a real horror show this morning. Turned on my TV and Karl Rove was talking. Immediately changed channels and tuned into Michael Steele. Then onto the tabloid horrors. In the hometown paper an endorsement for the wingnut AG following yesterday's expected endorsement by the wingnut paper. Bad way to start a Sunday.
Oh but there is some fun too be found. Most promising is the fact that Joe Sestak is whipping and driving in the stretch.
And this is music to my ears. three GOP candidates spent nearly a quarter-billion dollars of their own money and none of them are in the lead. Linda McMahon gets the body slam, Foronia is too extreme for California and Meg Whitman's click on the "Buy It Now" button is still coming up short. If those three go down one Republican lie will come true, Repugs are good for the economy after all.
Well that's enough political views for one week. How about kicking off the good views with Fly Me to The Moon during The Wee Small Hours of Monday morning?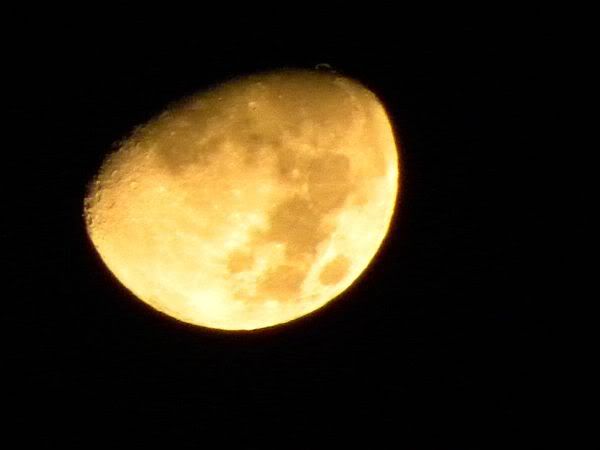 Or how about how the early morning sun made the Palisades look yesterday? It is that beautiful time of year here in New York City
I was home for Tuesday's sunset but it was a real burner. Still you make the best of what you've got.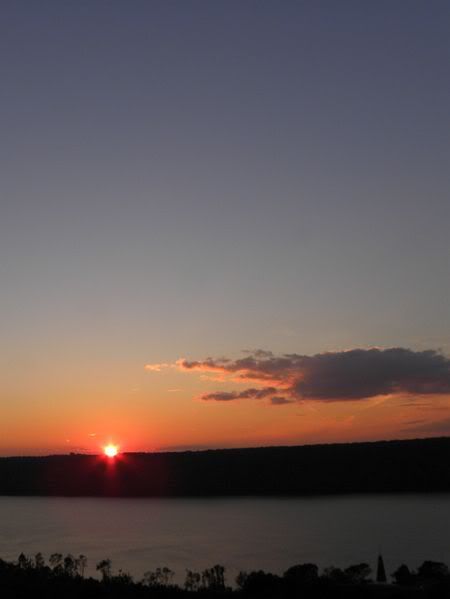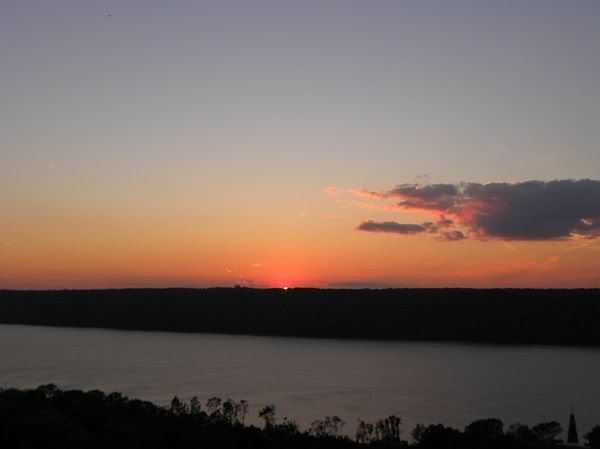 Yesterday morning offered a very fine view with the sun rising in the east.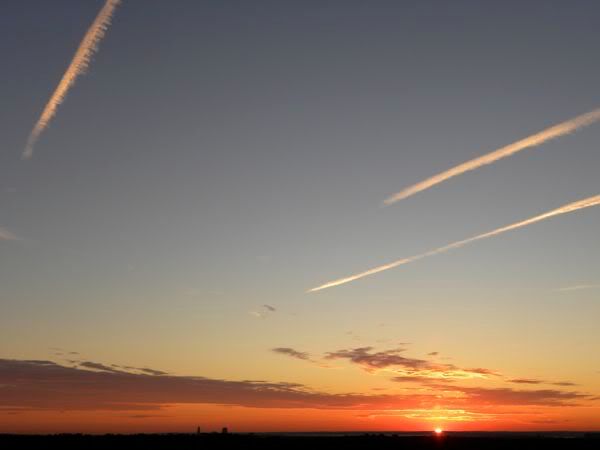 And an almost translucent moon setting in the west at the same time.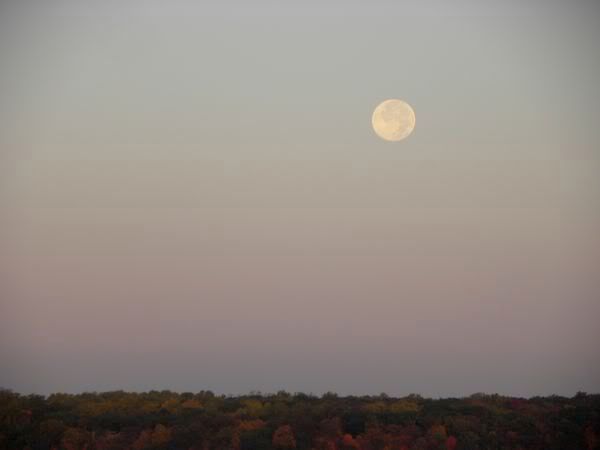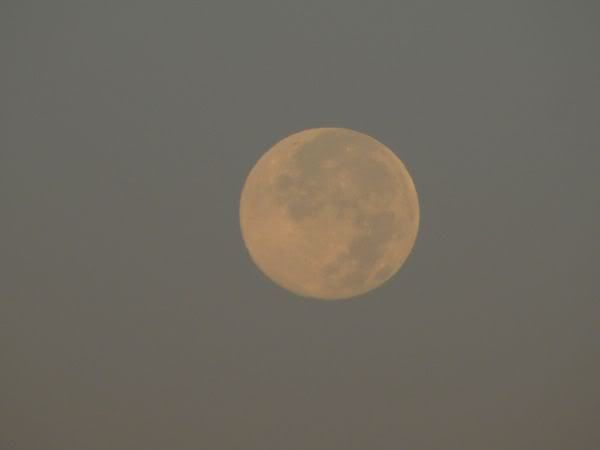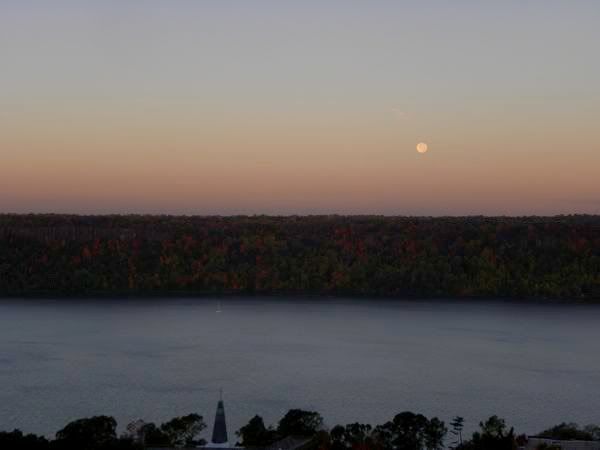 The sunset yesterday was my favorite kind, a surprise package. It looked too cloudy but timing offered a chance to see some sun before the day was done.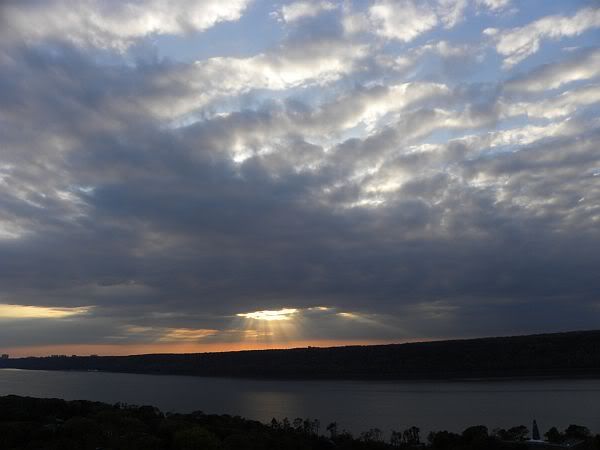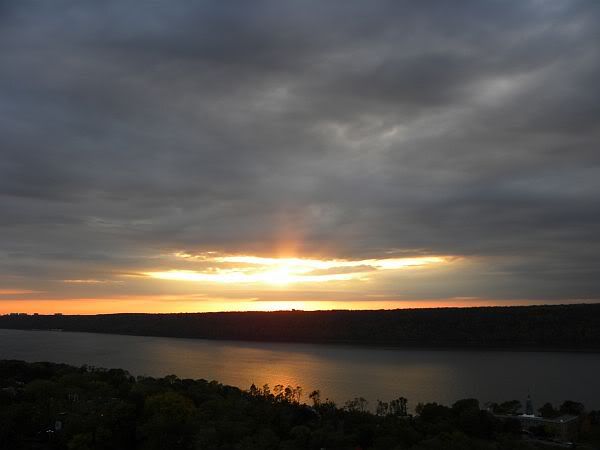 I shiver with anticipation. Here it comes with a golden Bronx to boot.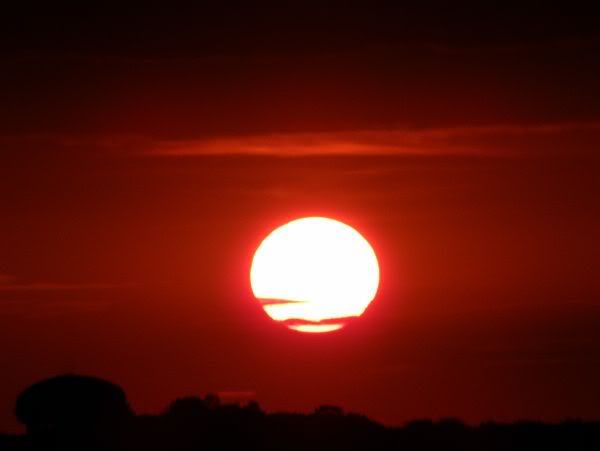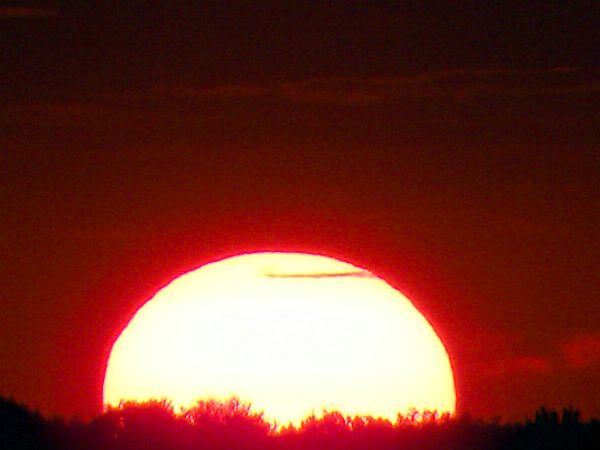 And Saturday evening was the opposite of Saturday morning. While the sun was setting in the west.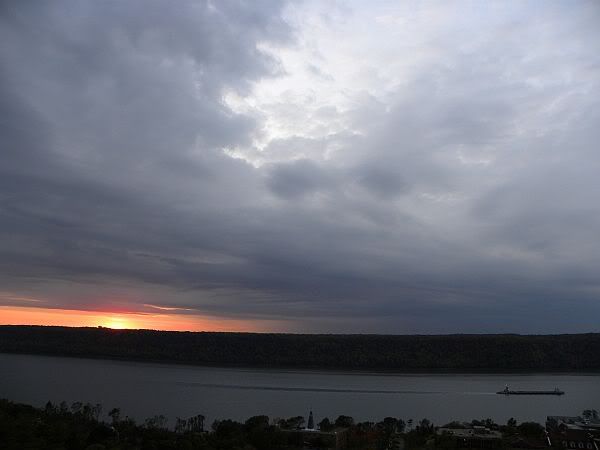 The moon was poking through the clouds in the east.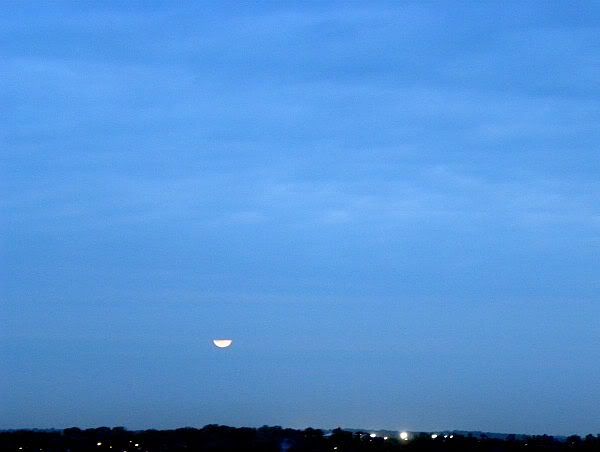 Tonight was a challenge for a photo buff but I came up with a few. This time the clouds rolled in as the sun began to set.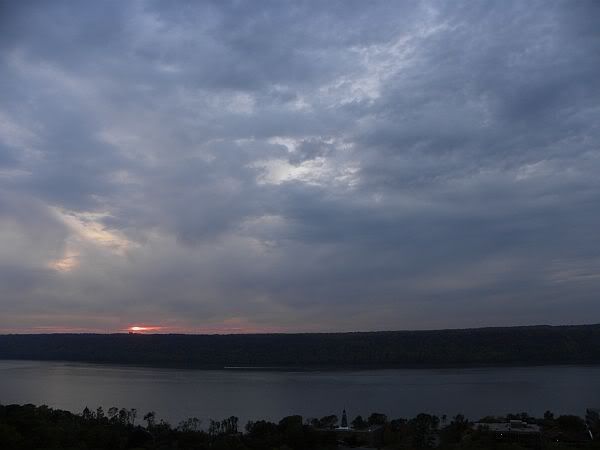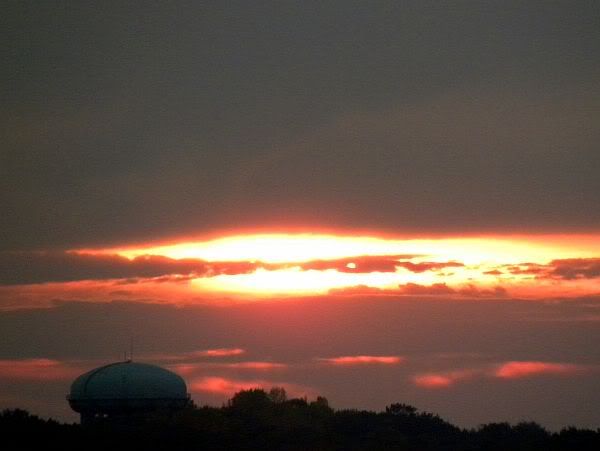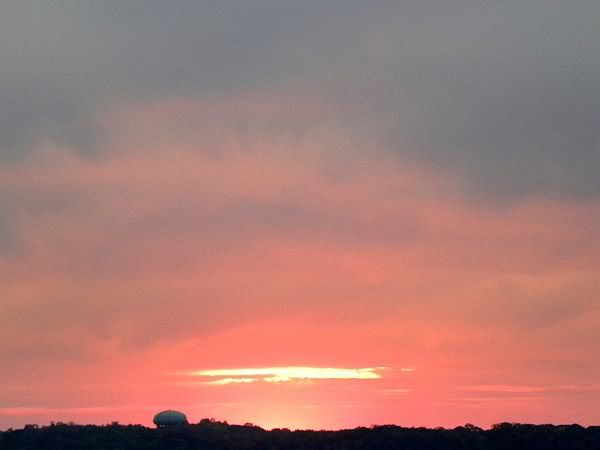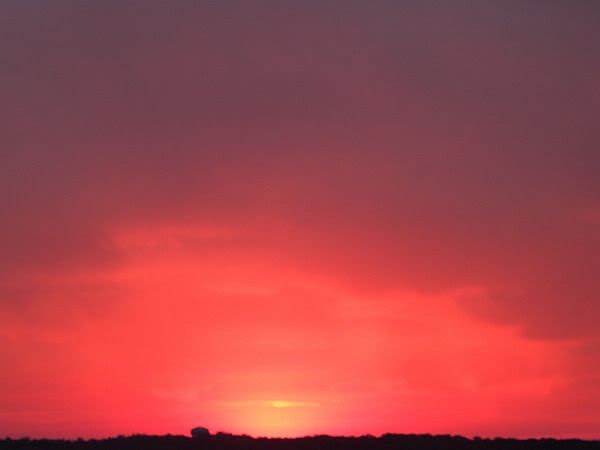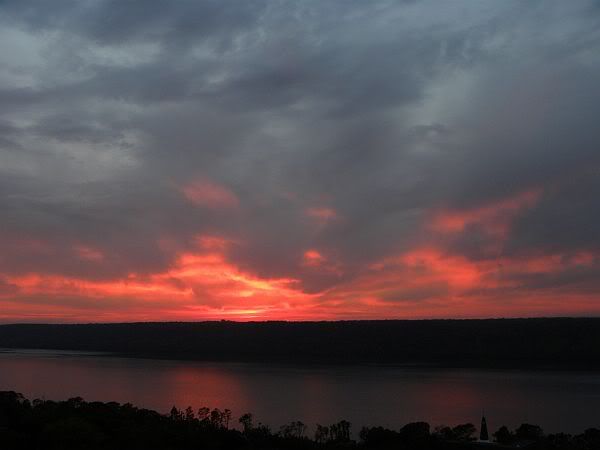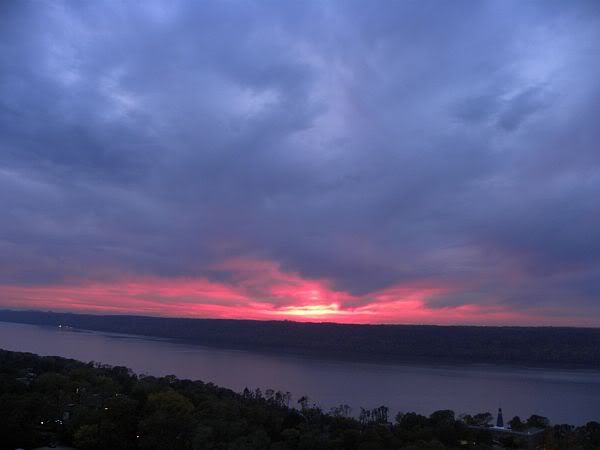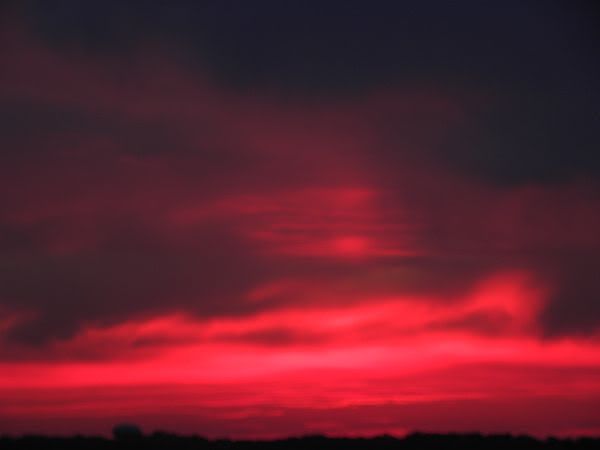 Now that was a pretty good sunset week. I hope you have a good next week.
Loading ...