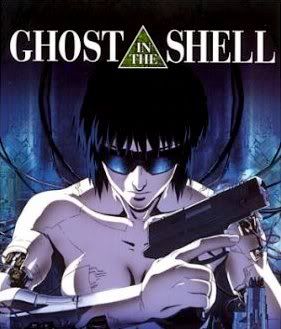 CLEVER CRIMINALS

A 31-year-old Chiba man was arrested after cops found 550 grams of stimulant drugs with a street value of approximately ¥50 million hidden inside noodle containers in his home and in an apartment in Tokyo.

A Fukushima woman was busted for pocketing a ¥300,000 gift from the local government that was meant for her mother on the occasion of the older woman's 100th birthday. Mom was, in fact, deceased.

The MPD busted a 41-year-old Tokyo man and a 31-year-old Chiba man for stealing 220 motorcycles and scooters and selling them to a Ghanaian accomplice, who allegedly smuggled them to Africa.

Sentence of the Week: "Police turned over to prosecutors Wednesday their case against a 21-year-old man who walked naked on a street in Yokohama last month and a 22-year-old woman who ordered him to do so" (via The Japan Times).
STATS

¥4,000

Price of a one-way ticket between Shanghai and Ibaraki offered by Chinese discount carrier Spring Airlines

10,000

Number of convenience stores the Lawson chain hopes to open throughout China by 2020

44,449

Centenarians in Japan, up 4,050 from a year earlier, according to the health ministry

38,580

Number of centenarians who are women-86.8 percent of the total
JAPAN INK

After receiving reports that some people were reluctant to go to a beach in Suma Ward due to an influx of youngsters with tattoos, officials in Kobe are mulling whether to ban people with tats from the beach.

Officials in Yamanashi are considering a plan to charge a fee to climbers on Mt. Fuji. Local governments spend ¥35 million per year to maintain lodges, toilets and changing facilities on the mountain.

Extreme temperatures are being blamed for the poor turnout at an annual imonikai (stew festival) in Yamagata. The organizers prepared 30,000 servings of the local meat-and-potato concoction, but were forced to ladle out the last 1,000 for free.

Two workers and a customer were injured when a pair of men set fire to a hostess club in Nagoya. The men had previously punched the club's manager in a scuffle.
Who Shouldn't Be
Just Say No
Are Just Sick
Interview: Kan's total lack of vision will be his undoing, says former ally

Shukan Asahi Weekly Magazine interviewed Shusei Tanaka about Prime Minister Naoto Kan's re-election as president of the ruling Democratic Party of Japan and his reshuffled Cabinet.

SHUKAN ASAHI WEEKLY MAGAZINE

Question: Having won the DPJ presidential election, Kan reshuffled his Cabinet on Sept. 17. Can this be seen as the start of a genuine Kan administration?

Answer: The biggest problem with Kan is that he has no vision of the kind of nation he wants Japan to become. I have known him for close to 40 years, but I have never heard him mention anything along those lines.

In a sense, the Kan government is like a bus that does not indicate its destination. The public will be wary about riding on such a bus.

Q: What is Kan's objective as a politician?

A: Thinking about it now, it was likely to become prime minister. He tends to have a stronger than necessary desire for important posts.
Authorities remove barricades from planned Nike Park in Shibuya



Saturday 25th September, 06:11 AM JST

The local authorities in Tokyo's Shibuya Ward on Friday forcibly removed obstacles set up in a park by opponents of a plan to renovate it under the control of U.S. sports goods giant Nike Inc.'s Japan unit, aiming to start the renovation work that has not yet been started due to their protest.

With police officers watching, about 30 workers dispatched by the Shibuya ward office carried items such as tents, tables and chairs away from Miyashita Park, while members of a civic group who have been supporting homeless people living there shouted, "Reinstate the park."

They staged the protest at the park's entrance, which was closed by the authorities earlier this month.